Posted: January 23, 2017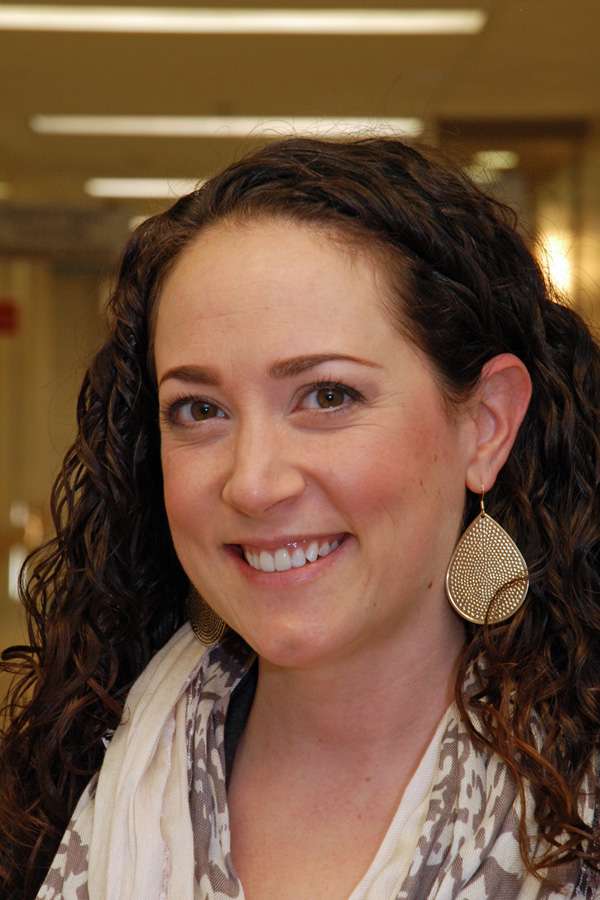 For Christina Page, there's a special joy in watching patients with mental health needs progress and recover.
Christina is a social worker with several roles. Her position in GRH's Recovery Connect service helps to identify people who use the emergency department frequently. She then works to link them with health services that may better meet their needs.
She also supports patients through GRH's Hazelglen service. It provides mental health care for patients in the community who can safely receive it without a hospital admission.
Christina also works with the region's connectivity table. It brings together 30 different agencies including health providers, police, school boards and others. Together, they support mental health clients in the community who may be at a high risk of harm if they don't receive care and support.
Through her many different roles, Christina is active in finding solutions that help people through their mental health journey. It can be tough work, but it's rewarding for her too.
---
How did you get into social work?
This idea of helping was always in the background. Social work was a natural fit for me. When I got into it and earned my master's degree, I wanted to work in mental health.
Whether we're affected personally, we will have a friend, neighbor or loved one who's impacted by mental health. The stats are one in five people will personally deal with a mental illness in their lifetime.
It felt like something I could do, that I'd have a personal connection to, and that could provide meaning to my life.
How did you start at Grand River Hospital?
I think it was fate. The perfect job landed in my lap, a contract with specialized mental health in 2013. I bounced around from contract to contract, knowing that I ultimately wanted to land in mental health. I feel like I've found that permanent position and I'm home.
I have also worked in the neuro-rehabilitation program at Freeport, the outpatient geriatric day hospital and other rehabilitation clinics. I was supporting stroke and medical recovery patients, but I worked in mental health in that unit as well because people with mental health challenges are having health crises, so you're going to find this population in every sector.
What's your role now?
Primarily I'm working in Recovery Connect. It's a program that's changing and growing. But it's for people who are identified as having heavy emergency department use, typically as a result of chronic mental health and addictions issues.
I engage with these folks and find out where the gaps are. Typically I see that services are lacking for an individual or there's a resistance to service. Something is not working for these individuals. That prompts them to keep using the emergency room services.
Other times I find there highly complex cases that require a team approach, so I may jump in as an extra case manager to bolster the team in the community that's already working with a client.
How do you support clients who use the emergency department often?
Once they agree to work with me, they get flagged on arrival. I get notified so I can come over and engage with them. Over time after engaging with someone, I'll develop a collaborative care plan for them. That care plan gets placed on clinical portal.
So an emergency room doctor who sees that individual has a care plan in their hand, which gives a snapshot of their history, any current happenings in their lives and any plans we're working on or goals that they have. It names service providers and contacts.
That sort of plan of action is really helpful. This outlines a general sense of what we've found to be helpful.
These are some of the most vulnerable and entrenched cases that we see. I work with people until they stop presenting in the emergency department. I can work with someone for months and years. Until they've gained some stability, I'll continue to support them and their community teams.
How many clients would you work with?
I work intensively with about eight to ten clients at any time, and I have another 15 or 20 on my radar. It really depends on how engaged a client is.
I continue to work with Hazelglen outpatient mental health. People get referred to Hazelglen from the emergency department. This is an alternative to hospital. So it's essentially giving the same intensity of treatment, but as an outpatient. If we feel the person is safe enough for outpatient treatment, that's the best option.
It's a team of two: a psychiatrist and a case manager. They'll see a psychiatrist weekly until that tapers off. Then they'll see their case manager as often as needed, whether it's once or three times a week, including home visits.
What's the benefit of a program like Hazelglen?
Research has shown outpatient treatment when it's safe for a client is more effective because the person is living life. They're not in an artificial environment. They're encountering problems, they're problem solving on the go with their case manager. And they're with their loved ones. If we can keep someone in an outpatient setting, we absolutely do that.
What do you love about this work?
I love seeing the "a ha" moments, when people get that light bulb and they gain some insight into what's happening in their life. That might not be what changes everything for them, but once you understand what's happening for you, then you have the opportunity to make change.
In terms of outpatient mental health, you see people progress and recover. It's just so inspiring. That brings meaning into my life to have some part in that, to witness that, to be with someone on their journey is a gift.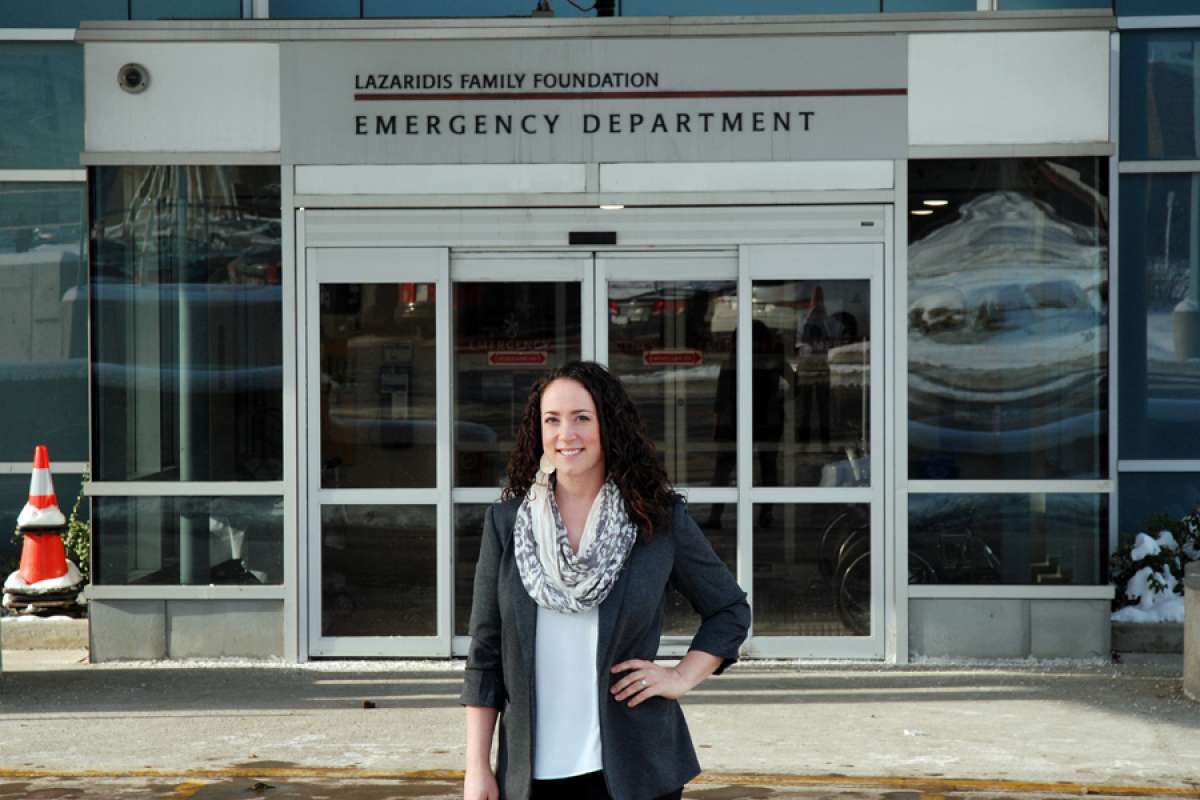 More GRH Stories