Posted: September 7, 2018
From a young age, Deb always knew her work would someday revolve around children. She began working at Grand River Hospital (GRH) in the children's inpatient unit more than 15 years ago and now works full time caring for children with cancer.                                      
Deb is a registered nurse in GRH's Pediatric Oncology Group of Ontario (POGO) satellite clinic. After a child's cancer treatment plan is determined at a larger children's hospital, nurses like Deb are responsible for implementing those treatment plans closer to home, where families can stay together and support systems are in place.
September is childhood cancer awareness month. GRH is thankful for staff like Deb who support children and their families through their cancer experience.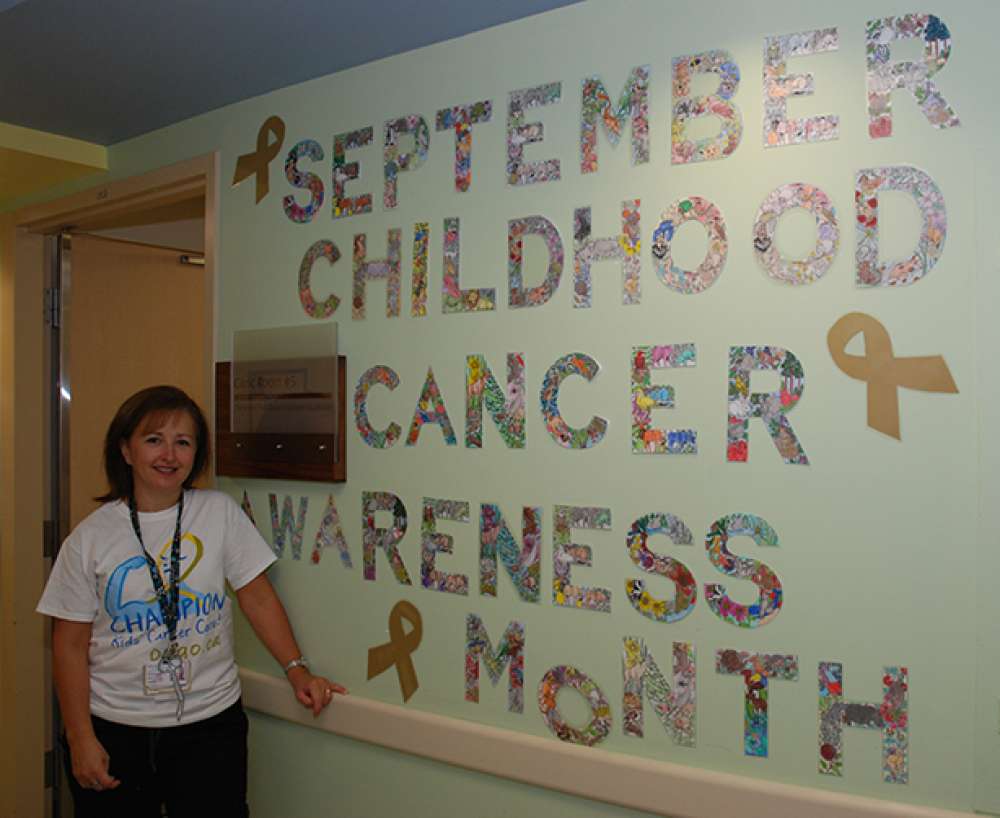 1.     How long have you been caring for children at GRH?
I began working at GRH in 2002 as a registered nurse. I started in the children's inpatient unit and had the opportunity to cross train to children's outpatient unit (COP) several years later. I gradually obtained my APHON Certification for Chemo Administration in Children, and have been working in both units until recently. I recently accepted a full time position as a registered nurse in the children's outpatient clinic/ Pediatric Oncology Group of Ontario satellite clinic (POGO).
2.     How did you decide to become a nurse?
I have always known that I would work with children in some capacity. I have always had a passion and connection to teaching and working with kids. I applied for a nursing education directly out of high school and started working at Sick Kids in Toronto after graduating. This was my first contact with pediatric oncology. 
3.     Can you explain what the POGO clinic is and how you came to work in it?
 The children's outpatient clinic is a satellite clinic for the Pediatric Oncology Group of Ontario (POGO). Our Clinic is able to provide chemotherapy and supporting care to many oncology patients and their families closer to home. Some of the children may require blood work or treatment several times per week and being closer to home enables families to maintain as much normalcy as possible.
4.     What keeps you motivated to come to work every day?
Seeing these families during very difficult times and knowing that I can make a difference in their journey keeps me motivated.  I am often in awe at how strong and courageous these children are and how these families put one foot in front of the other and move forward.  To be a part of their journey and being able to support them in any way is a true honor and I can't imagine doing anything else.
More GRH Stories