Posted: October 27, 2016
One of the first questions you may hear from Dr. Phil Kowtecky is, "What brought you into hospital today?"
It's how he opens the discussion to help better understand a patient's needs and wishes. It's also how he works to provide patients the safest possible care.
Dr. Kowtecky practices in GRH's medicine program as a hospitalist, caring for admitted patients. He was born at GRH and raised in the community. After completing his degree in nursing, he worked in the St. Mary's General Hospital intensive care unit for two years.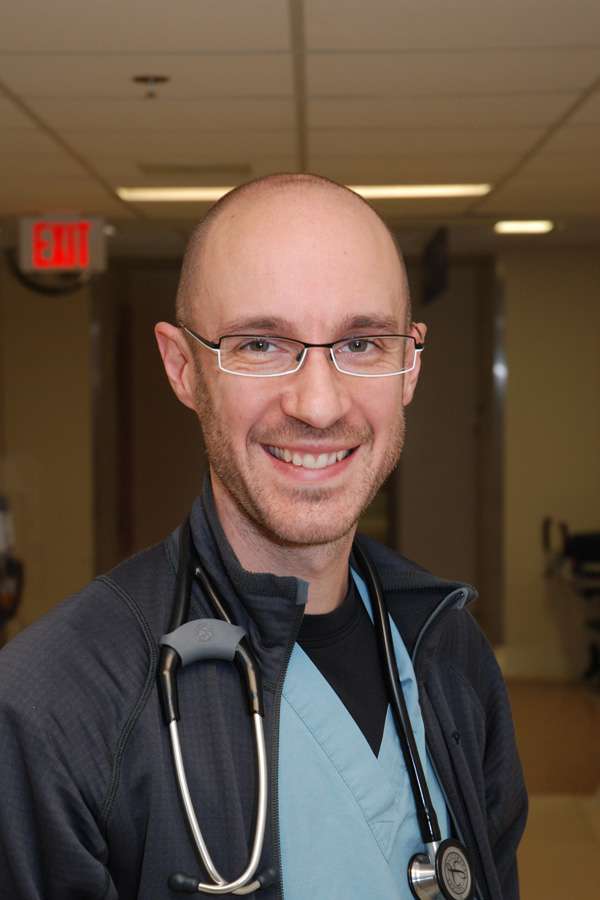 He then enrolled in medical school, completing his education at McMaster University's Waterloo Region Campus and receiving hands on training in local hospitals.
Dr. Kotwecky probably won't be the first physician a patient encounters at GRH. But he's interested in spending time to get a patient's full story so he can provide care that best meets their needs. 
It may mean some repetition on the patient's part, but that's vital to meeting their needs.
---

What's the most important question that you want to ask a patient when you're first meeting them?
For me, probably the most important question I can ask them is about their priorities, what's most important for them. That's most often asked as, "What brought you into hospital today?"
It's so their priorities and concerns are not lost. Otherwise, it's easy to become "anchored". That's a term we use in medicine where I'm suggested a diagnosis by a colleague or a team member, and I begin to focus on that as the patient's concern rather than their real reason for coming.
On the flip side, what's the most important question a patient can ask you?
I'm not sure if it's an individual question, but if there's any ambiguity, any confusion or things they don't understand, I would want them to ask questions about those things. We use a lot of medical terminology, often without meaning to. So clarification… clear communication is a huge thing.
It's often not enough for me to ask, "Does this make sense to you?" Because without real analysis, patients and families will feel they need to say yes when they may not understand.
So how can a patient or their family members help to understand a health situation when the description may not be clear at first?
We find often the safest patients or situations are when there are family members who advocate strongly for patients. They're the ones who clarify things. They're the ones who make sure that all medications are transcribed properly for example.
What helps improve patient safety in hospitals?
What I admire about the system we've built here are the multiple safety mechanisms we've put in place. Things like double and triple-checking orders, things like taking a list of a patient's home medications and having them clarify twice prior to accepting those as fact. That idea of multiple checks and multiple people being involved, all with the priority of patient safety.
What would you like a patient or their family to know if they have to explain a story several times or are asked the same questions again?
Sometimes I'll be the second or third physician that they've seen because one or two emergency physicians will have already seen them. Then they'll be accepted into hospital.
They'll often hear a lot of the same questions they've already been asked. I'll preface those questions with, "I know you've talked with a lot of people. I know you've told your story several times already. I'm going to start from scratch and I'd like to hear what brought you to the hospital and what's going on."
Being asked multiple times can be frustrating, but we clarify why we're doing it. It's so there's a clear story as to what's happened and I'm not missing anything.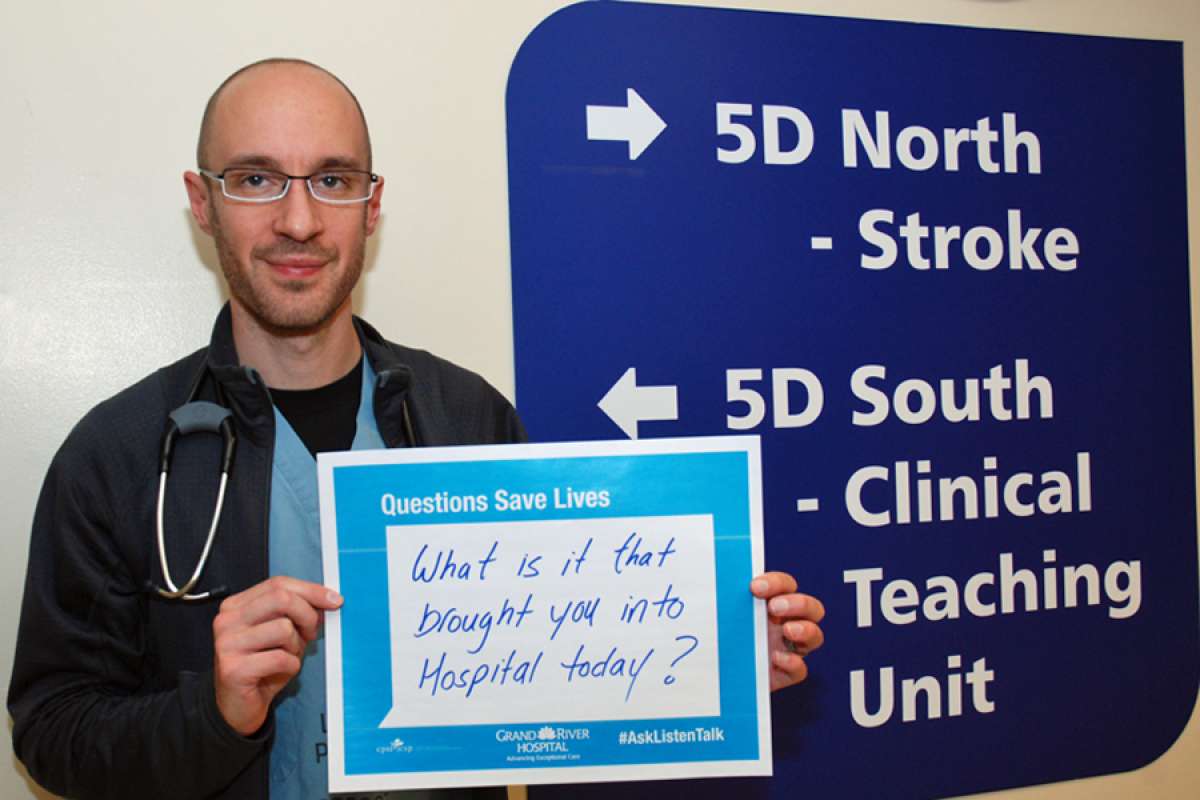 More GRH Stories