Posted: March 29, 2018
When Erin Graham sees a patient just before they leave GRH's Freeport Campus, she's amazed at how far they've come.
Erin is a social worker in GRH's rehabilitation program. The program provides physical and neurological care for patients recovering from an injury or an illness such as a stroke.
Erin works with patients and families from the start of their inpatient rehabilitation to the time they leave the hospital. She enjoys being alongside them as they recover, and helps to connect them with services they may need after their stay at GRH.
She also enjoys facilitating patient support groups, and seeing the encouragement that patients provide each other in their recovery.
---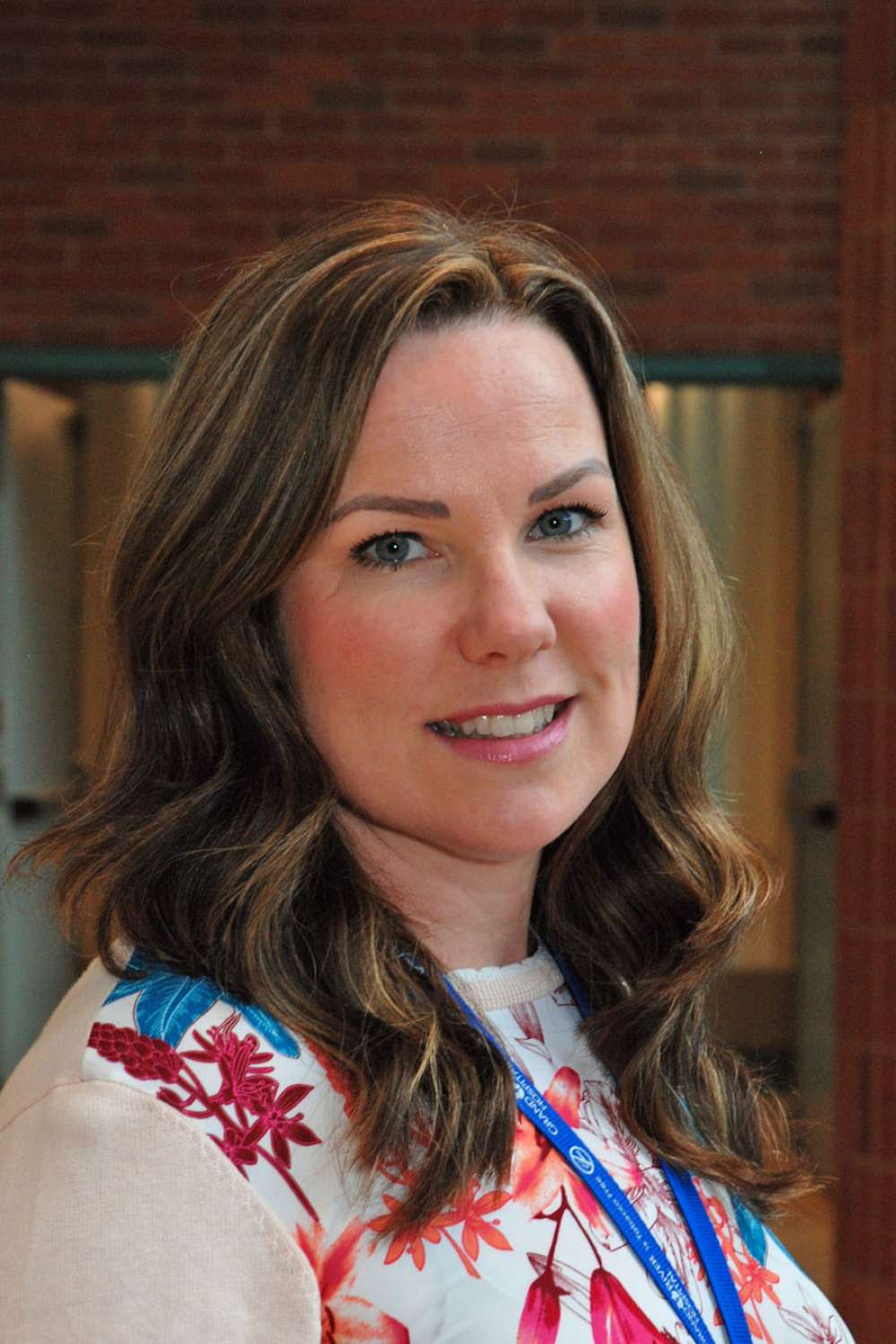 Why did you choose to become a social worker? 
I chose to become a social worker after being inspired by one of my professors during my under-graduate degree. He was a family therapist. I really admired his ability to work with families so well and aspired to so the same. Working in a hospital, I have the privilege of working with families everyday.

How did you come to GRH and in what areas of the hospital have you worked?
I came to GRH and the Freeport Campus in 2014, after working in the emergency department, intensive care unit, surgical and medical units at Guelph General Hospital.
At GRH I have worked on inpatient rehab, in the neuro rehabilitation clinic, and the geriatric rehab clinic.
What area do you work in now and what's your role?
I work on the inpatient rehab program and the outpatient neuro rehabilitation clinic. My role is to support patients and their families during their rehabilitation and recovery phase of their journey.
This includes working with patients to establish a discharge plan, providing individual support to patients, and coordinating with community organizations to set up ongoing support for patients and their families.
What do you enjoy about your role?
I feel so lucky to be alongside patients and their families during what could be the most difficult time in their lives. It's amazing to compare my first and last meetings with a patient and how far they've come.
One of my favourite parts of my job is facilitating support groups. It's remarkable to see the peer support that patients get and give to one another.
How would you define the importance of social work in a rehabilitation hospital to someone who may not know much about it?
Social workers are advocates, counsellors, and individuals who can help with many practical tasks, such as finding housing or connection to the most appropriate community resource.
Social workers in the hospital setting are there to support you during a health crisis in your life, to provide strategies for you to cope with these health issues, as well as your emotions surrounding them. 
More GRH Stories