Posted: April 21, 2017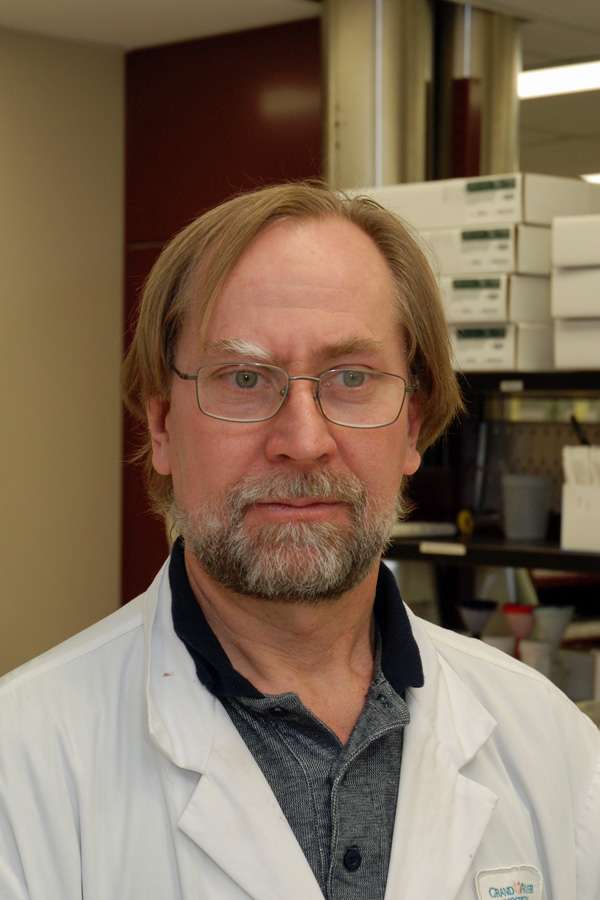 Frank Holotta provides patient care without ever seeing a patient.
Frank is a medical laboratory technician, supporting histology and cytology studies in Grand River Hospital's lab. Histology is the study of the microscopic structure of tissues, while cytology involves the structure, function and chemistry of cells.
Frank brings his three decades of laboratory experience in Waterloo Region hospitals to work with him every day. As technicians, he and his colleagues have a huge role to play in preparing specimens for analysis by technologists and pathologists.
It's detailed and delicate work, but he enjoys the wide range of tasks it involves.
---
How did you come to work in the lab? How long have you been at GRH?
My sister worked in the lab as a medical laboratory technologist at St. Mary's General Hospital and she told the team about me. I was given the opportunity to work in microbiology making media for cultures.
I worked at St. Mary's for several years in a number of areas in the lab, and then transferred to GRH in 2007. 
What does your average day looks like?
My days are fast paced with the days going by quickly. The work is multifaceted and never monotonous
I work with a team of five medical laboratory technicians. We work to support the cytology and histology technologists.
My role has me involved with specimen receiving and processing. I am involved with maintaining adequate inventory for the department as well as having an extensive knowledge with materials used in the laboratory.
How much work is involved in receiving and processing a specimen?
Lab technicians in the histology and cytology laboratory do a great deal of work in the lab.
They turn samples from patients into slides (cytology) and preserved tissue (histology) that can eventually be viewed under a microscope. This takes several steps, including confirmation of sample identification, and acceptability, as well as delicately processing, treating, and staining the specimens/slides to be ready for evaluation by technologists and pathologists.
It's vital that this is done really well because the samples are irretrievable/difficult to collect.
How many specimens would you and your colleagues process daily?
In total in histology and cytology we process approximately 120,000 combined cytology cases and histology blocks per year.
How do the roles of technicians and technologists vary?
Technicians typically prepare specimens, operate processing equipment, and are able to perform some procedures with supervision. 
Technologists primarily perform more technical functions and regulated acts such as sample screening and interpretation.
The technologist role is a regulated health profession.  Although the technician role is not regulated, it's vitally important because the quality of the work that happens before analysis can affect everything down stream. 
What do you like about your role at the hospital?
I work with a good team of people. I have had the opportunity to work in several of the departments in the laboratory which has allowed for me to gain new knowledge and experience.
What's the one thing that you'd like someone to know about the lab and its people?
Despite the fact that we never see the patient, we understand that everything we do in our daily tasks is for the patient. They are our priority.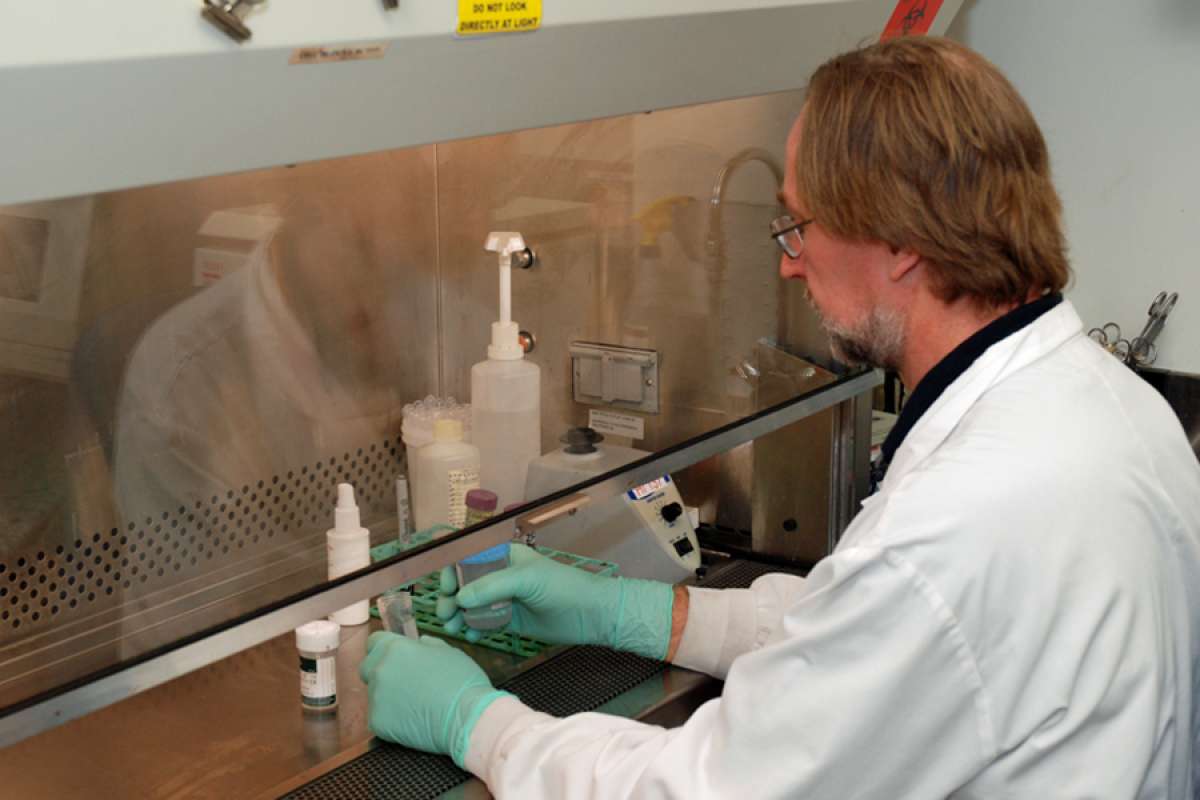 More GRH Stories