Posted: March 29, 2018
For pharmacist Jack Bodkin, he's eager to fulfill his program's mantra of whatever it takes.
A pharmacist since 2013, Jack has practiced in nearly every clinical program and service at Grand River Hospital.
Today, he provides care in GRH's specialized mental health program at the Freeport Campus. The program supports individuals who need a longer hospital stay as they receive care for a serious and persistent mental illness. He also provides care in the geriatric assessment and neurobehavioural units at Freeport.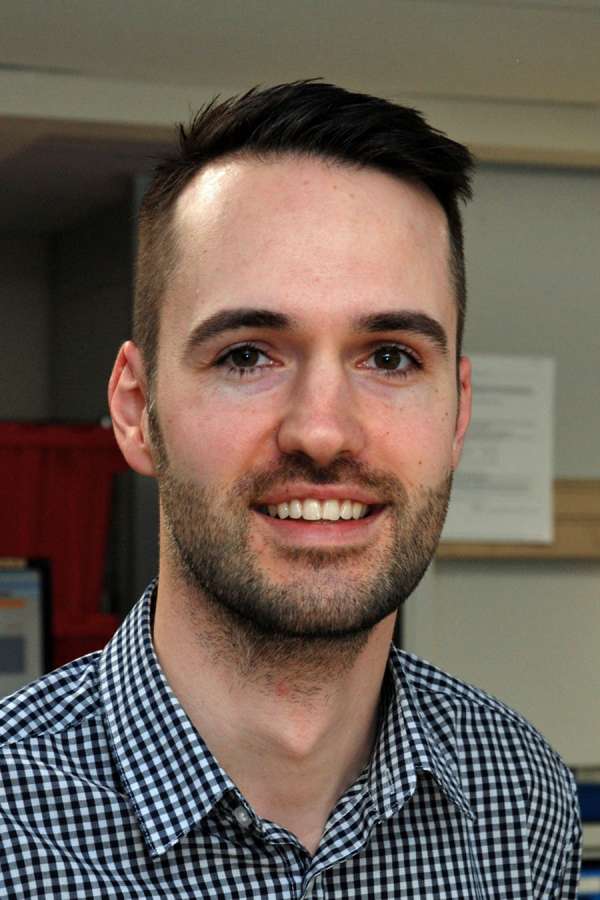 For Jack, he's happy to be among care professionals focused on each person's individual recovery plans and providing his expertise to make those goals a reality.

---
Why did you choose pharmacy?
There are so many ways to help people through pharmacy, be it direct education to help them understand their medications, providing drug information and guidance to care providers, or acting as a an advocate in order to obtain drug coverage.
Pharmacy is a tremendously rewarding profession that is continuously evolving in terms of how we deliver care.
How did you come to Grand River Hospital?
I joined our retail pharmacy, Health Care Centre Pharmacy, soon after graduation in 2013. It was there that I got my first glimpse of Grand River Hospital's ethos of providing exceptional patient care. 
I transitioned to inpatient pharmacy several months later, and began filling in wherever I was needed.
What areas of the hospital have you worked in?
At one time or another I have covered every inpatient unit at KW and Freeport with the exception of ICU-A, oncology and the renal program. It's such an honour to have worked with and come to know so many staff across so many programs.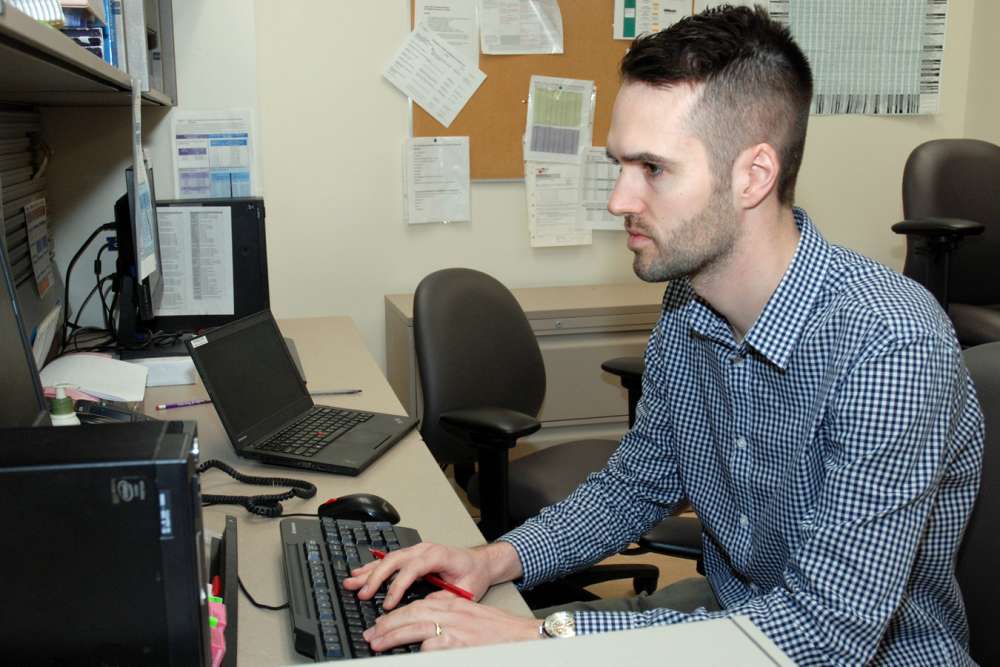 What's unique about providing pharmacy services in specialized mental health?
A mantra that we practice at specialized mental health is: whatever it takes.
In helping our unique group of clients reach their individual goals of recovery, we often have to think outside the box to generate creative solutions.
As a pharmacist I am constantly challenged to go the extra mile to ensure that each client receives the exact medication that is right for them.
What do you like about your role?
It is a true privilege to be a part of each client's journey, where a client's needs and goals are at the very center of their treatment plan.
It is also a privilege to work alongside such thoughtful, caring and collaborative staff. To work in a culture of mutual respect where everyone's unique contributions are valued makes for a truly fulfilling experience.
What keeps you on your toes?
New research is constantly challenging the ways in which we use medications. Evaluating the latest scientific literature and assessing how it will impact my practice is an endlessly exciting endeavour. 
More GRH Stories