Posted: November 19, 2018
School may be the last thing on the mind of a young person receiving mental health care.
For Jordan Ashton, he wants to use education in Grand River Hospital to help young people return home and to their schools in the community.
Jordan and other educators at GRH are employees of the Waterloo Catholic District School Board. They work closely with care providers in GRH's child and adolescent psychiatry unit (CAIP) to meet each student's particular needs.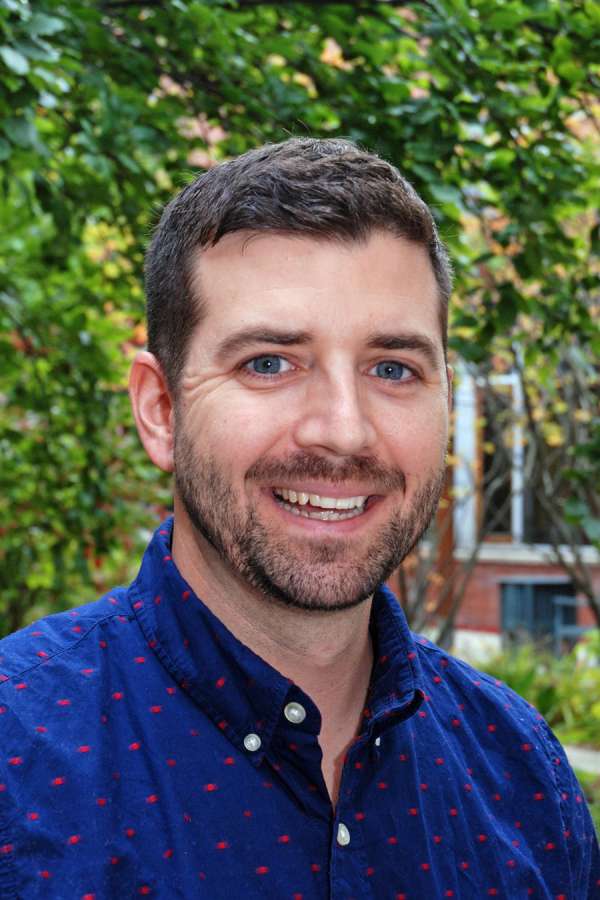 Jordan sees strong links between a young person's school experience and their mental health. He wants to make that experience as positive as it can be during a hard time, and build a bridge to better mental health.
---
Why did you become a teacher?
During high school I had a lot of opportunities to work with younger groups of students and athletes. I was a peer tutor to younger students as well as coaching a variety of teams. I really enjoyed all of these experiences.
From my first teaching placement I knew that this was a career I felt passionate about and one that I still feel very strongly about with respect to the positive impact school staff can make in their school communities.
How did you come to teach at Grand River Hospital?
I have previously worked in a hospital classroom at Great Ormond Street Hospital in London, England. It was an amazing experience and since having moved to Ontario I continued to look for a similar role.
The classroom at GRH is a partnership between my employer Waterloo Catholic District School Board and GRH. I was fortunate to be appointed at the beginning of the 2017-2018 school year.
What is your general approach to learning when a young person comes to CAIP for care?
We understand that the young people coming to CAIP do so with a variety of experiences of school.
Our aim is not only to continue with the delivery of their specific curriculum but also to identify challenges in their own experiences at school and use the work they do with their care team to address these challenges. Student conferencing plays a big part in developing the individuals plan as does contact with the home school.
Why is education so important when a young person is hospitalized?
Many students express that their absence from school is a cause of anxiety due to the missed work and the expectations to catch up. The unit schedule has been designed to mirror a regular day, with academic periods timetabled into program.
With the support of the school boards we serve, we aim to provide some normalcy to their daily routine in preparation for their return to the home school.
Are there course areas that you focus on for students in CAIP?
With the aid of digital platforms like Google Drive, D2L and others, students can continue to work on assigned work from their respective classes with the support of the unit staff.
In the absence of these tools, we are in contact with their home schools to request suitable work or specific curriculum expectations we can focus on in literacy and numeracy for elementary students and course specific expectations for secondary students.
What do you enjoy about your role?
I enjoy working with a multidisciplinary team to try and provide the most positive schooling experience at a very challenging time for each student.
We also have the opportunity to work with many different students on the unit from junior kindergarten to grade 13. I find that all of their own experiences can help to inform my own teaching practice, allowing me to better serve future students at CAIP.
More GRH Stories