Posted: May 8, 2017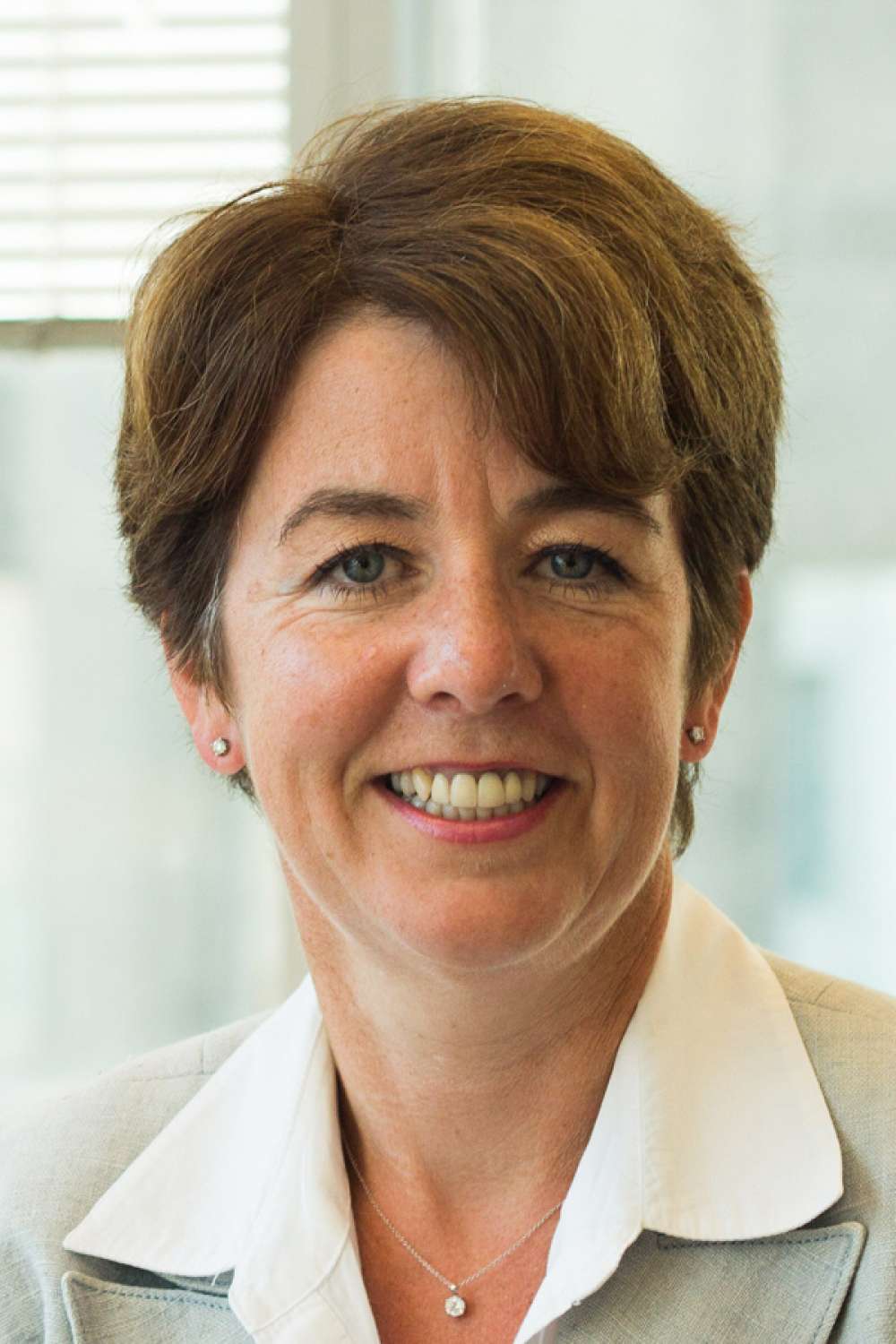 It's easy to see how the tapestry of health care has been woven throughout Judy Linton's life and career.
The dinner table chats led to her first job in a hospital kitchen as a young person. As a nurse, Judy worked on the front-lines of care… supporting everyone from the youngest to the oldest of patients as well as their loved ones.
Now as GRH's vice president of clinical services and chief nursing executive, she helps lead compassionate health care for Waterloo Region patients.
Judy's previous role at GRH was as the vice president of cancer and diagnostic services. In the fall of 2016, she moved to her current role in nursing and clinical leadership.
Judy sees many opportunities to improve the lives of patients through compassionate care. She is also very happy to watch nurses take on new roles and responsibilities to help advance exceptional care.
---
Why did you choose to become a nurse?
I came from a family where health care was something we talked about at the dinner table. My father was a physician and my older sister is a nurse. My very first job was in the hospital kitchen, when I was in high school. I have always loved being in hospital, so I knew that a healthcare career was what I wanted.
Your career has taken you in a number of different directions. Was there any point that made a particular impact on you?
So many experiences have impacted me over the years, but two stand out for me.
When I was director of the geriatric unit at Queen Elizabeth hospital and a patient once said to me, "I know if I am going to have a great day when I see which nurse walks through the door."
The second was when I worked at SickKids in the critical care unit and I saw how nurses impacted the lives of children and families in the worst of times. These experiences taught me the value of compassionate nursing care.
What has remained consistent in nursing care through your career?
Nursing is the profession that interacts 24 hours a day, seven days a week with patients. That fact brings both huge responsibility and huge opportunity to have a positive impact. 
Alternatively, what's been the biggest change that you've seen?
I think there are great opportunities for nurses to make a significant difference in our healthcare system. We have more autonomy now and it is such an exciting career. 
How does someone transition from front-line care to a leadership role in which you may not be seeing patients regularly?
Nurses can be leaders in so many different ways, at the bedside and in more administrative roles.
It is hard to give up that direct patient contact and I hope that all our leaders take the time to walk around and hear from those patients and families to keep that sense of what is important and why we are in health care.  
For nurses wanting to transition into leadership roles, I encourage them to seek out mentors and plan strategies to develop those skills.  
What makes you proud of the nurses at GRH?
GRH nurses are incredible. We provide high quality care and I get feedback about how caring and compassionate you are!
Nursing is a meaningful and an honourable profession. It is hard work and often stressful, but never forget the difference we make in peoples' lives.
I am truly privileged to be part of the nursing team at GRH.
More GRH Stories