Posted: July 25, 2016
Grand River Hospital (GRH) provides exceptional care with compassion, but we simply could not do it alone. GRH partners with many organizations across the region to help provide care closer to home and teach the health care leaders of our future.
GRH is a strong supporter of the University of Waterloo's (UW) School of Pharmacy co-operative education program. This partnership helps us maintain a high level of medication safety, while providing teaching opportunities to prospective pharmacists. 
Mike Collins, a clinical pharmacist in the oncology program at GRH, works closely with UW Pharmacy to coordinate the placement of students throughout the hospital. He is an alumnus of the first class of UW Pharmacy graduates in 2011.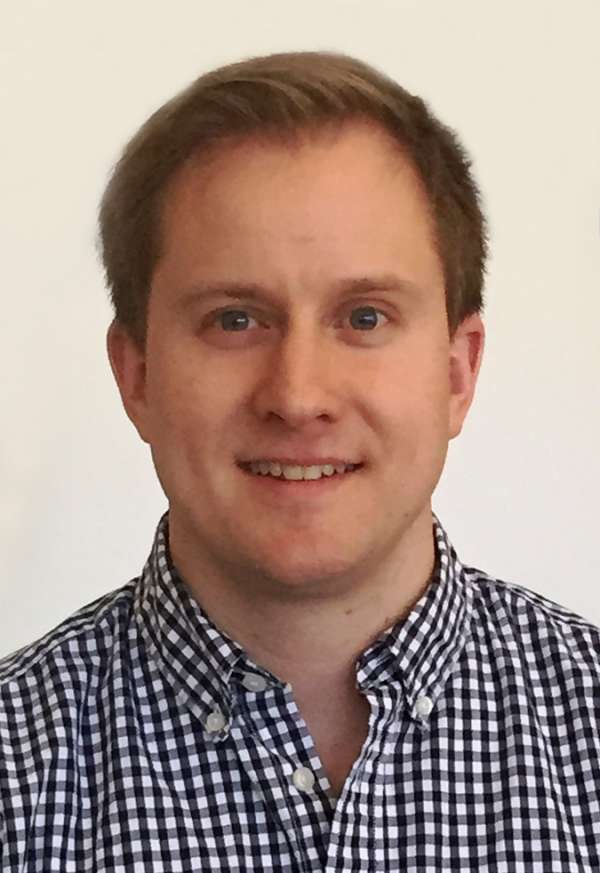 How does GRH partner with UW Pharmacy?
GRH has an extensive UW Pharmacy co-op program. We have been a strong supporter of the program since 2008.
We are also a strong supporter of UW's clinical rotations. These placements focus on the clinical aspect of pharmacy as required for the fulfillment of the Doctor of Pharmacy degree. We are one of two hospitals in the region that have an affiliation with UW.
Several GRH pharmacists also lecture at the UW School of Pharmacy in a variety of clinical areas including infectious diseases, pediatrics and critical care. 
How does this partnership benefit our patients and UW students?
Almost every clinical program in the hospital has a medication reconciliation (med rec) student year round. Med rec is a process of ensuring accurate and complete patient medication histories have been completed and communicated across all transitions of care.
Our students work closely with patients and their health care teams to create accurate medication lists on admission. They also provide medication counseling on discharge to ensure that patients and their families have information about their medications and how to properly take them.
Students also gain valuable experience in other exciting areas of pharmacy practice such as anti-microbial stewardship, drug utilization evaluation, quality improvement and medication distribution.
The partnership with UW gives students the opportunity to work closely with the various talented professionals we have at GRH. Judging by the popularity of our job postings, pharmacy services at GRH is highly sought after and has been recognized with an award from UW Pharmacy as a top co-op employer.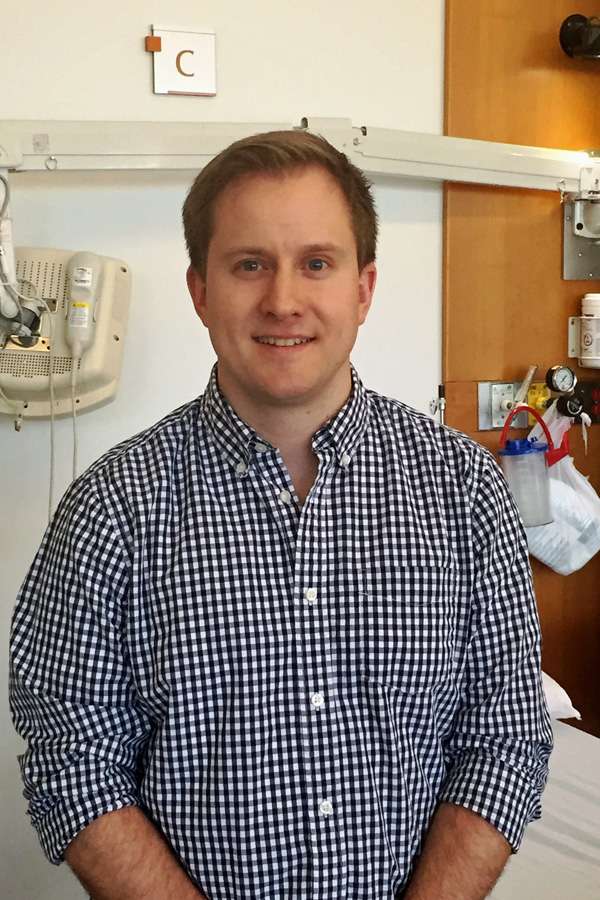 How many students do we have each year and where in the hospital do they work?
Each semester (every four months) we employ approximately to six to eight co-op students. This fall, we will set a record with 10 students! These students will be working at the KW Campus in surgery, medicine, oncology, intensive care, emergency, mental health and renal. They will also have positions at our Freeport Campus.
We also have approximately five to 10 clinical rotation students each year. Clinical pharmacy involves optimizing medications for safety, effectiveness and cost with a patient-centered approach.  In this role, our pharmacy students work closely with other member of the health care team to provide direct patient care.
What do you enjoy most about working with UW Pharmacy students?
As a student coordinator, I enjoy working closely with the students. They always have a fresh view of a problem and continue to challenge me on a day to day basis.
What advice would you give someone interested in getting into the pharmacy field?    
Get out and look for the many pharmacists in non-traditional roles. More than ever, pharmacists in hospitals, family health teams and even retail pharmacy are moving beyond dispensing.  I would recommend that anyone interested in pharmacy speak to one of these pharmacists to get a sense of the variety of activities that pharmacist can do.    
More GRH Stories