Posted: April 28, 2017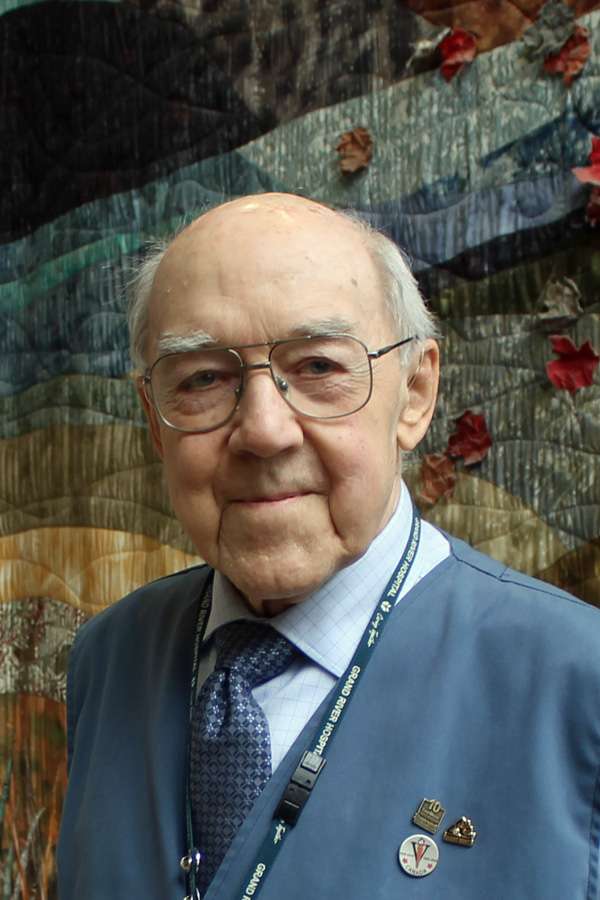 By Amanda Paul, volunteer correspondent
For 32 years, Wilfred Reck has been providing information to visitors and patients at the front desk of GRH's KW Campus and at the cancer centre.
Wilfred started volunteering when he retired at age 60. With his wife having been a former employee of the hospital, they decided to volunteer at GRH together.
By greeting anyone who walks through the doors of GRH with a friendly smile, Wilfred offers comfort and support for many first-time patients.
---
Why do you enjoy volunteering?
I enjoy the fact that I am able to help whoever comes to the hospital. Many patients come in for an appointment for the first time and they can be quite nervous. I greet them with a friendly smile and try to make them more comfortable.
What makes Grand River Hospital so special?
I've been a patient at the hospital a number of times so this is why I wanted to volunteer. I think it's important to give back to a place that has helped me so much.
What have you learned from volunteering?
I have learned how to be more patient with people. Volunteering has given me a sense of satisfaction, being able to help someone in need.
What has been the most rewarding thing about volunteering?
Helping in any way that I can. I have been told how much patients appreciate volunteers. Being kind to everyone makes a huge difference. You never know what someone is going through.
What would you tell other volunteers?
Always greet everyone with a smile. It's important that everyone sees a friendly face because it makes people feel more comfortable. Also, I would tell them to make sure they understand what the patients' needs are.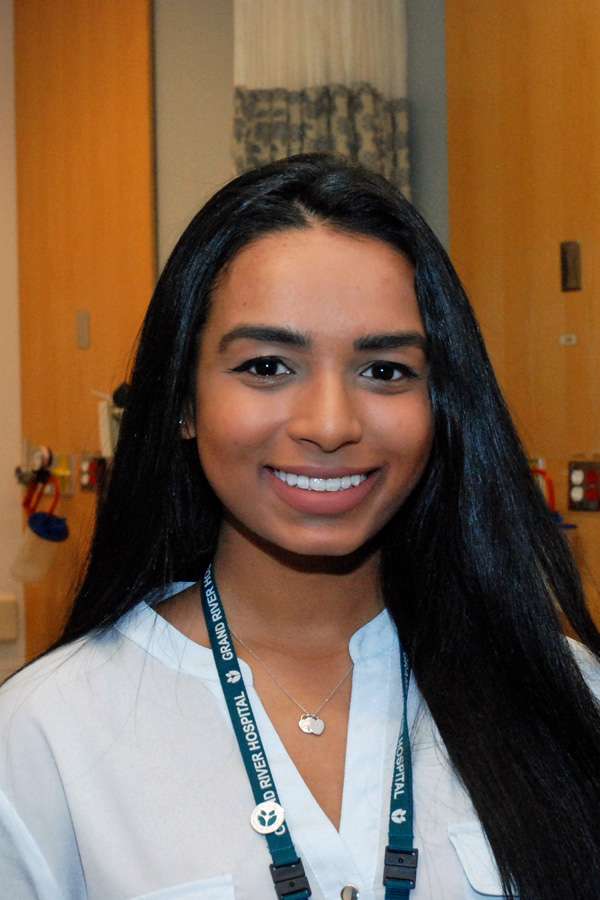 Interview and photography by Amanda Paul
Amanda Paul is Grand River Hospital's volunteer correspondent. Amanda has volunteered at GRH's Freeport and KW campuses since 2012. She's passionate about telling the stories of her volunteer colleagues at the hospital.
Learn more about Amanda and her role at GRH...
More GRH Stories