Posted: February 17, 2017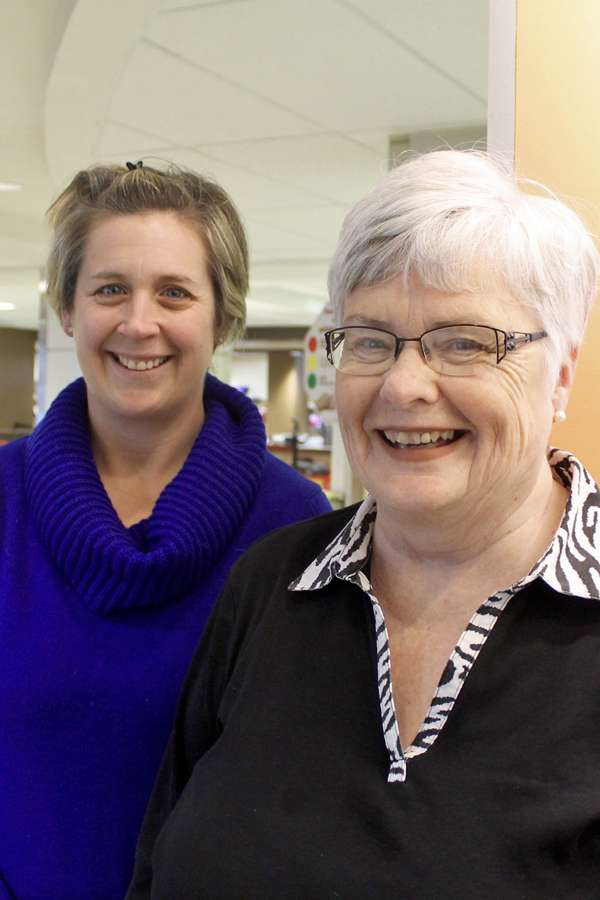 By Amanda Paul, volunteer correspondent
Mary and Mary-Beth Reynolds have a shared passion for volunteering at GRH.

This mother-daughter duo has been involved with the GRH community for quite some time.
Originally, Mary volunteered at GRH during the late 1960s. After she took a break for her teaching career, Mary made her return to GRH following her retirement in 2010. Mary-Beth volunteered for five years in high school before returning in September 2016.
Volunteering isn't the only passion that Mary and Mary-Beth share. Caring and informing others have always been valuable for both of them.
Why did you each start volunteering? 
Mary-Beth: When I was younger my parents encouraged the idea of being involved in the community. I had known someone else who was a candy striper during that time and I was interested in doing it. I started as a candy striper and during the summer I was a porter for patients which led to volunteering on Sunday nights at the gift shop. I stopped for a while and in the fall of 2016, I started volunteering again. Now I'm volunteering in the emergency department.
Mary: Back when I was in high school, girls in those days had three choices: they could either become nurses, teachers or secretaries. I debated back and forth about whether I wanted to go into nursing or teaching.
I finally decided to go with teaching but I always had an interest in volunteering at the hospital. I believe that it was during the late 60's that I started donating my time here. I didn't know anybody at the time but I enjoyed every moment of my volunteer role. When I retired from teaching in 2010, a couple of my good friends from church worked at the information desk and encouraged me to come back to volunteer. I did and it was one the best decisions I have made.
In terms of the roles of volunteers, how have you seen growth at GRH?
Mary-Beth: I have learned a lot more about the hospital and everything that we do here. When I returned to volunteering, the tour showed me aspects of the hospital that I was unaware of during my previous time volunteering. I feel that volunteers are guest friendly. There is a large focus on making sure everyone who is a part of the hospital is accommodated and cared for. I also think there's a lot more awareness about mental health. It's definitely something that opened my eyes and I have learned more about mental health and well-being from working in the emergency department.
Mary: I would agree. From the first time that I volunteered here I have definitely learned a lot more; especially working on the main floor at the information desk. Our role requires us to be knowledgeable about all areas of the hospital because of the questions that we can be asked. I think this knowledge makes the job more interesting because I now understand the different parts of the hospital. The practices have certainly changed. Before working at the main desk I had to learn a lot more about the hospital and the different locations of materials as opposed to just staying in the nursery the first time that I volunteered. This knowledge helps me to give answers to the patients and visitors when needed.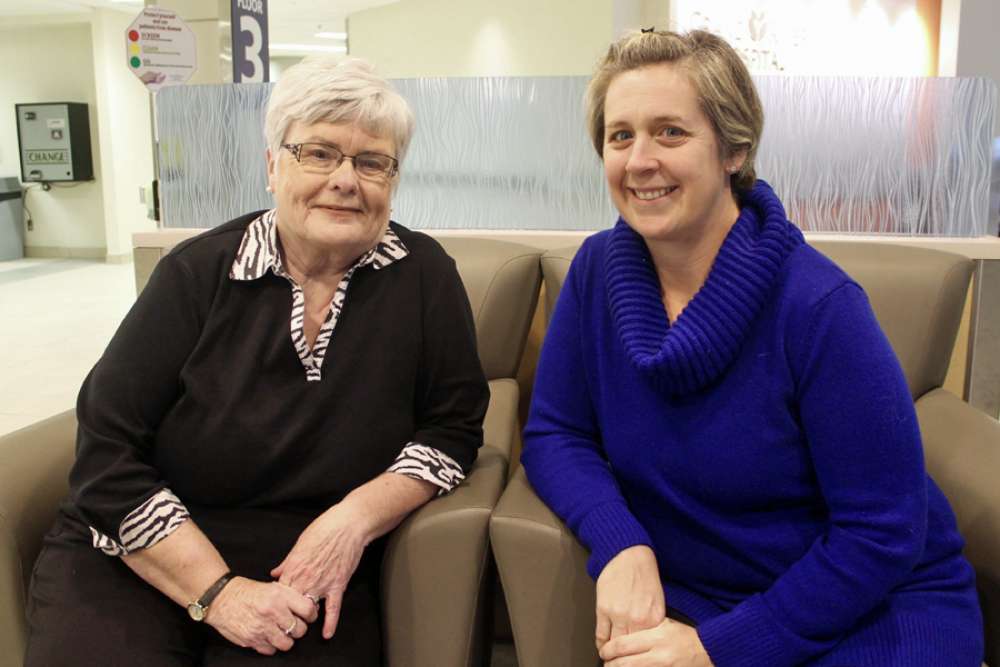 What is the most rewarding part of volunteering for you?
Mary-Beth: You can see the effect that you have on people. You see how gracious people are when you help them or go out of your way for them. I feel like that is very rewarding. You feel like you're making a difference and people are genuinely grateful. I didn't really expect people would react so positively and that's also been a surprise been for me. I think that it's important to enjoy what you do while volunteering. I think it's interesting to see how the emergency department works. For me, it's a break from what I'm doing all day. I love how action-packed it is.
Mary: I think that's where the satisfaction of volunteering comes from. It's knowing that you have a positive effect on everyone you interact with. Most of them are very grateful and appreciative.
Since you've been volunteering for so long, what advice would you give potential volunteers?
Mary-Beth: Volunteering is an excellent way to see how the community functions and I think it's important for everyone to understand that. 
It is an eye-opening experience because you see first hand how the health care system works. Instead of being so critical about it, there's an opportunity to gain an understanding for it. When you see the underlying function of the system, you have a greater appreciation for those who do work here. 
It's also a great way to meet people from all walks of life. Volunteers are among the first faces that those who come to the hospital see, so it's really important that the volunteers think about people and their needs first.
Mary: It's a wonderful way to give back and it's extremely satisfying. Volunteering is something that people depend on. It is important to treat it is as a commitment. When you make a commitment, it needs to be honoured. Those who are coming into the hospital depend on the volunteers and it should be taken seriously. The impression that we create is extremely important; it should always be welcoming, informative and helpful.
Learn more about how you can make a difference at GRH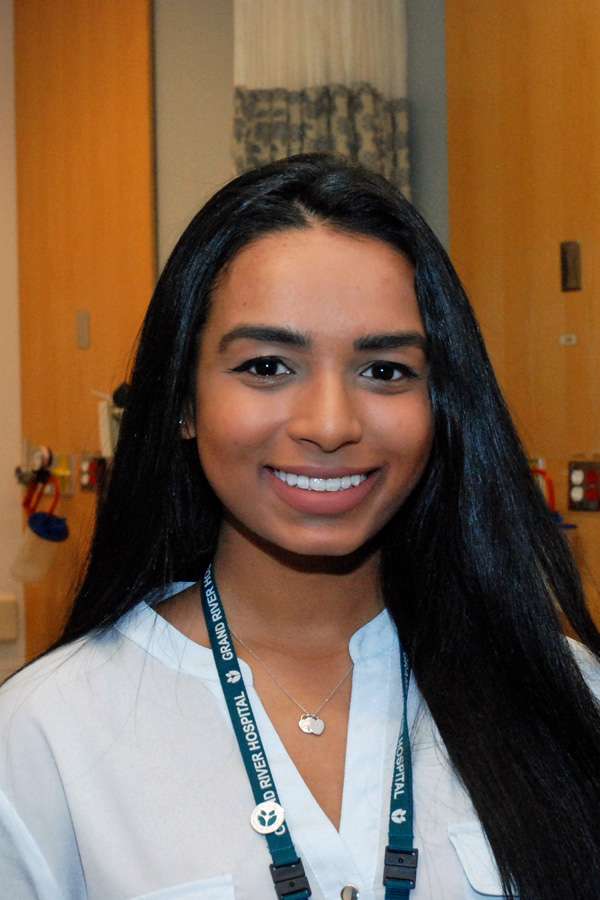 Interview and photography by Amanda Paul
Amanda Paul is Grand River Hospital's volunteer correspondent. Amanda has volunteered at GRH's Freeport and KW campuses since 2012. She's passionate about telling the stories of her volunteer colleagues at the hospital.
Learn more about Amanda and her role at GRH...
More GRH Stories