Posted: February 16, 2017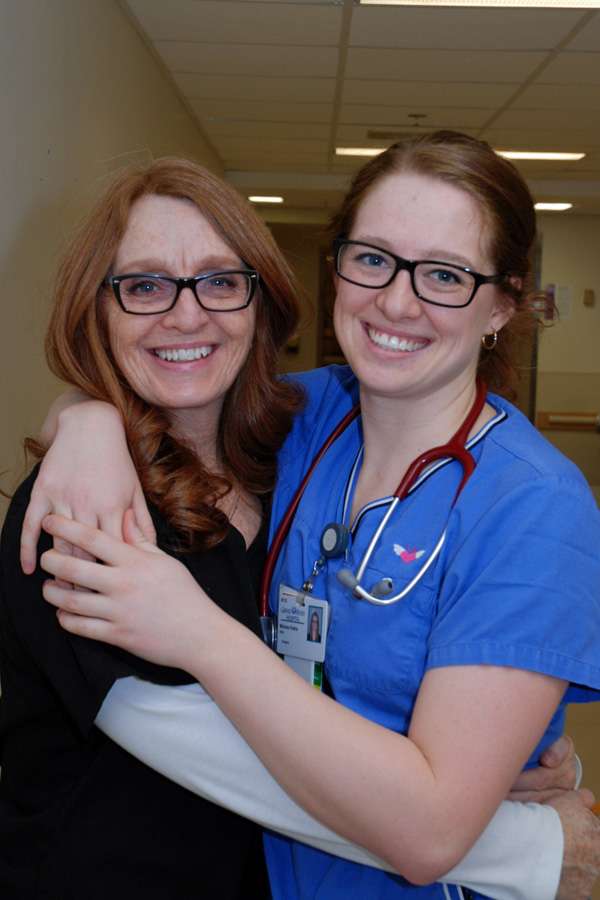 It's clear Marina and Melissa Kaleta have a close relationship… both as mother and daughter, but also as caregivers.
Marina has been a registered nurse since 1984, and has spent most of her career in Grand River Hospital's surgical program. Since November 2015, Melissa has joined her mom as a registered practical nurse caring for surgery patients.
"I like the fact that I always have a person to talk to. I can ask if I'm doing this right, and she'll say if I'm on track," explains Melissa.
"It's just so nice, I'm so proud of her, she's a great nurse and a hard worker. It makes me very proud to see what a great job she's doing," Marina says.
The surgical floor is a busy place, so communication is critical. Melissa notes she and Marina are short and concise while on duty to tend to the wide range of patient needs on any given day. But it's also pleasant for the two of them to connect on break times.
"It's amazing, if I forget an orange, she's probably got one in her lunch bag," Marina adds with a laugh. "We can share forks and spoons if we forget something."
Marina and Melisa aren't the only members of their family who have supported patients at the hospital. Marina's sister is also a nurse at the hospital in the day surgery, while her niece works in GRH's childbirth unit. Another niece completed a medical residency in the intensive care unit.
Marina and Melissa say they have felt encouraged as a mother-daughter team at the hospital.
"I think it's great that we have an opportunity to work together. I don't think it hinders, I think it adds to our relationship," Marina adds.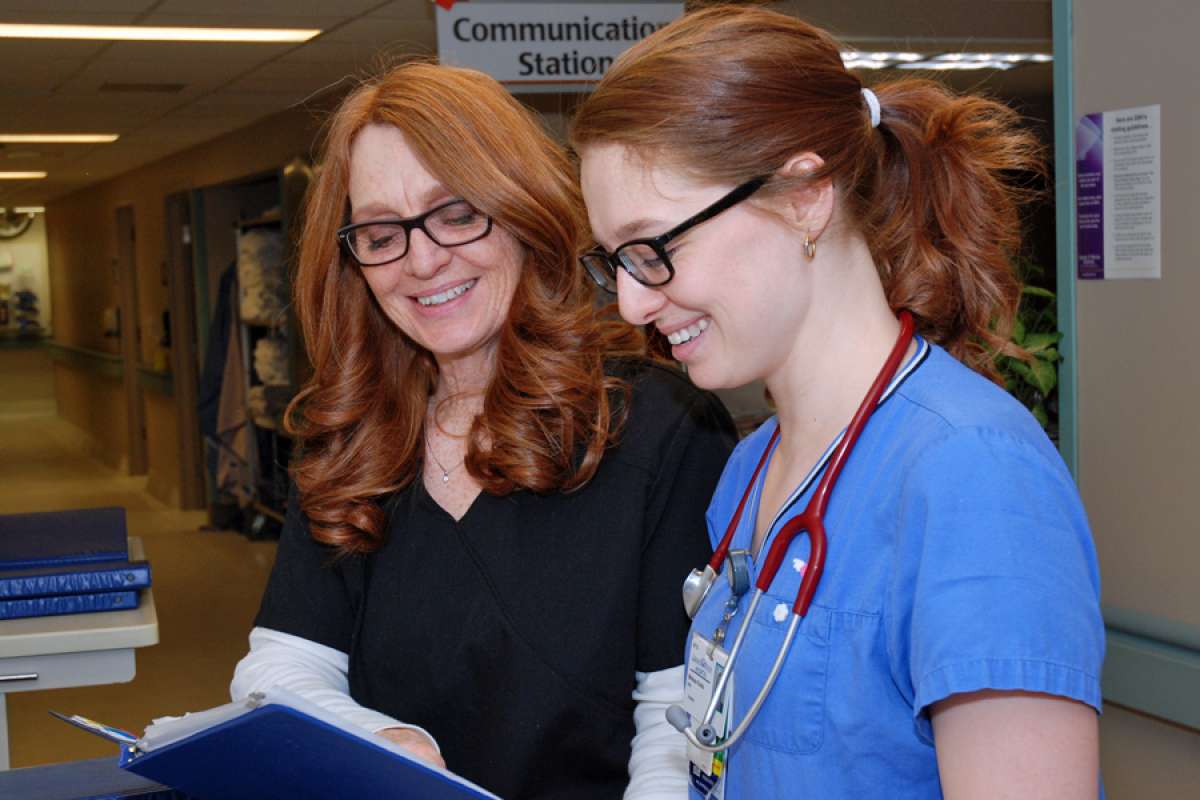 More GRH Stories