Posted: February 14, 2019
Scheduling all the required staff at Grand River Hospital to provide 187,500 inpatient days of care and 243,000 procedural visits every year is no easy task.
Thankfully, patients and families can count on the behind-the-scenes work of people like Katie Hendricks to make sure schedules are filled for busy patient care and support departments at GRH.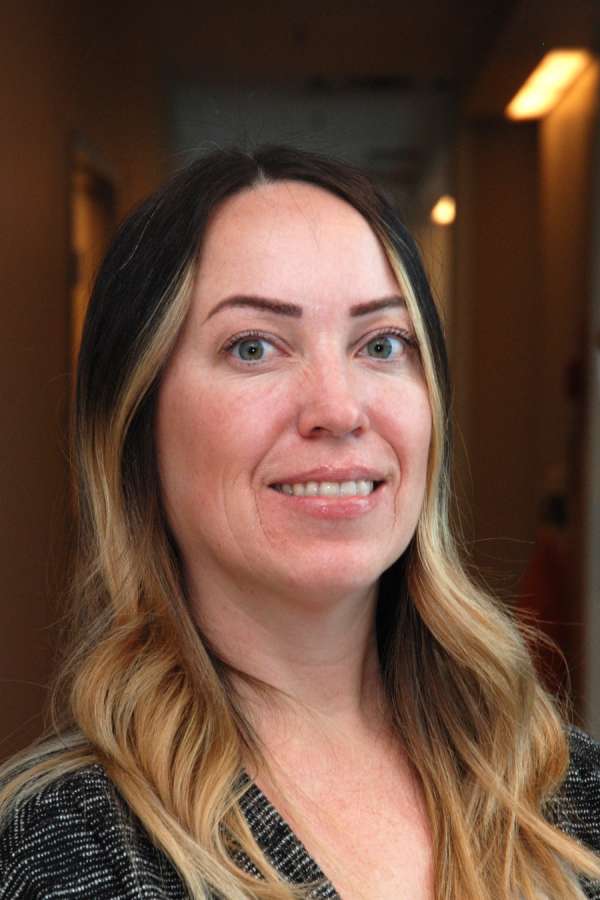 Katie works with the hospital's centralized scheduling office. She's responsible for far more than finding coverage for sick time, and emergency leaves when staff members may have to be off work. Katie is involved in work plan development, collaboration with unit managers and helping to prepare vacation schedules. 
For Katie, it's like building a new jig-saw puzzle nearly every day. She enjoys contributing to care by meeting the widely-varying scheduling needs of GRH's vast programs and services.
---
How did you come to work in scheduling for GRH, and how long have you been with the hospital?
After I finished my college job placement in hemodialysis, I was offered a six month temporary position. Nearing the end of that position I was posted into medical imaging, stayed there for a year and then obtained a full time position in scheduling. I have been part of the GRH community for 15 years.
What does an average day look like to you? How many scheduling calls would you handle in a given day?
On an average day I receive more than 50 emails and can make more than 30 phone calls.  A call-in for my unit could require up to 60 calls to cover one shift, so you can imagine a day with many sick calls!
What's the most important part of your job?
Making sure the units I schedule for are fully staffed in order to provide excellent patient care. I enjoy the problem solving aspect of resolving unit shortages, and building schedules to mitigate unit needs.
What keeps you on your toes about it?
There are a few things. They include keeping up to date with the language of the collective agreement, and the constant need to fill shifts. It's also important for us to plan and forecast potential issues and work on solutions.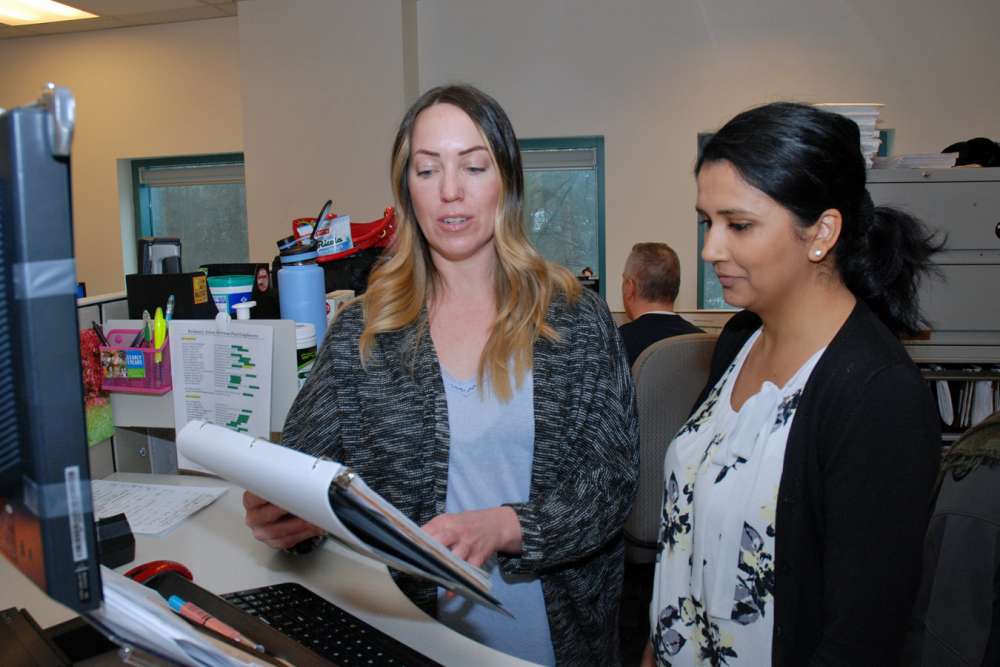 If someone knew nothing about scheduling in a hospital, what would you tell them about its importance?
Our job is much more than sitting at a desk and making calls. We are an integral part of ensuring that patient care can be provided across the hospital by thinking of creative solutions for staffing challenges (within the boundaries of the collective agreements, of course).
We ensure staff members are paid for their hours worked and that shifts and time-off are coded correctly in the hospital's scheduling and payroll management system.
Each member of the centralized scheduling office is responsible for the schedules and timecards of many employees in many different units. 
Why are you proud of being part of the GRH community?
GRH has a very genuine family like environment to offer its employees. I consider my co-workers to be my work family and that makes coming to work every day a happy experience.
More GRH Stories