Posted: November 2, 2016
The need for doctors, nurses, and dozens of hands-on professionals in health care is clear. So why would a hospital need project managers?
The need is in fact quite clear. Hospitals are highly-complex buildings seeing on-going change. Project managers are vital to making sure new patient care initiatives, services and equipment are put in place on time and on budget.

Danielle Olivier-Ozutok is one of the project management professionals at GRH. She's responsible for keeping projects moving ahead. This is critical because many managers and care staff at GRH have to focus on keeping health services running while putting change projects into place.
Danielle may never directly provide care for a patient, but she has felt the satisfaction of knowing her work helped make an experience better for someone receiving care at Grand River Hospital.
---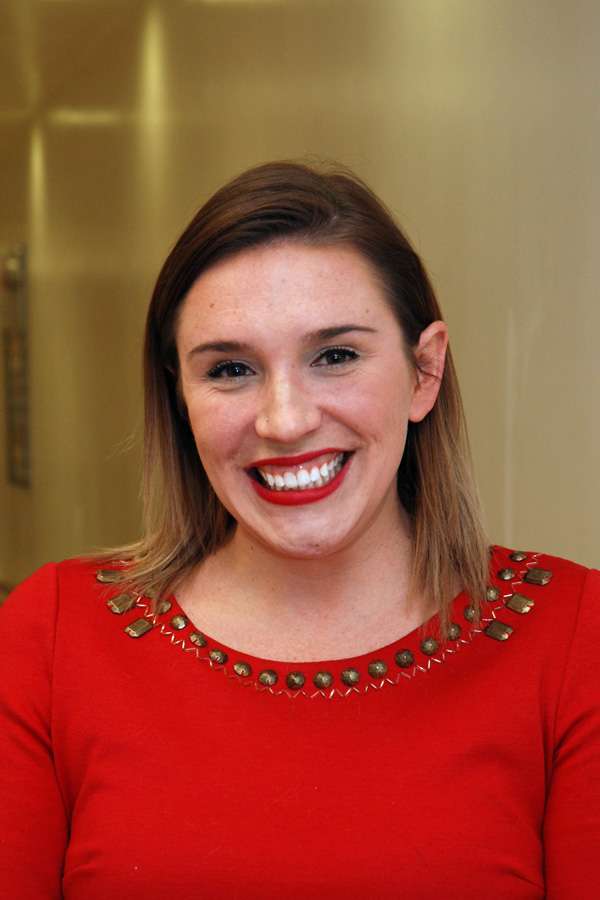 What does a project manager do in a hospital?
This really varies from project to project, but in general project managers are attached to hospital initiatives to manage the delivery of that project through to a successful completion.
It's our job to carefully monitor the progress on the project to keep the schedule, budget and resources on track and in alignment with the goals the organization wants to accomplish. We spend most of our time communicating with leadership, team members, vendors and any other stakeholders who might impact our project. 
Why does a hospital need and depend on project managers?
Health care is a unique environment for projects to take place, because unlike the tech sector, it's rare for a project team to have dedicated resources who work only on that project. On the contrary, our project teams are often comprised of people who are primarily dedicated to caring for patients or other operational tasks that keep the hospital running.
In this resource-constrained environment it's even more important to attach a project manager to big initiatives so that they can drive the project forward and make sure it is delivered on time and on budget. The project manager maintains oversight of the project so that the team can keep focus on providing the best care possible to our patients.
What can those projects involve?
Ideally project managers are attached to an organization's top priority initiatives, which can be any number of things from major process changes and new services, to implementation of new technology, to major equipment purchases. Sometimes the scope of the project can include a combination of two or more of those elements. 
Why did you get into project management?
I was inspired to get into project management by a mentor who was a dynamic project manager. She always emphasized the human aspect of the job, and taught me that project management is 90 per cent communication and only 10 per cent templates and textbooks.
What aspects do you enjoy about the work?
I love that the only constant in project management is change. Each new project that I manage provides an opportunity to work with different people from a variety of departments and skill sets. I am constantly learning new things from the project leads and project team members that I work with, and that's an exciting aspect of the job.
What's been your best moment as a project manager?
The best moments have always been the ones when a project is wrapping up and there is a sense amongst the team that we did something meaningful for the patients. Many of us do not get to work directly with patients, so it's really satisfying knowing that something that we implemented will have a positive impact on someone's life.
What challenges you about it?
The most challenging part of project management in health care is that it's a very constrained environment. Hospitals are constantly being asked to do more with less. Resources are stretched and it's not uncommon for people to wear many different hats.
As project managers, we have to find innovative ways to make our projects work within these constraints; this requires flexibility, creativity and more often than not, the willingness to go the extra mile.
When you say to someone that you're a project manager in a hospital, what's their typical reaction?
I think that most people associate project managers with either the tech sector or with large construction projects, so they are often surprised to hear about project management taking place in the health care sector. Hopefully this becomes less surprising to people over time, as the value that project managers bring to health care is realized. 
More GRH Stories