Posted: September 20, 2022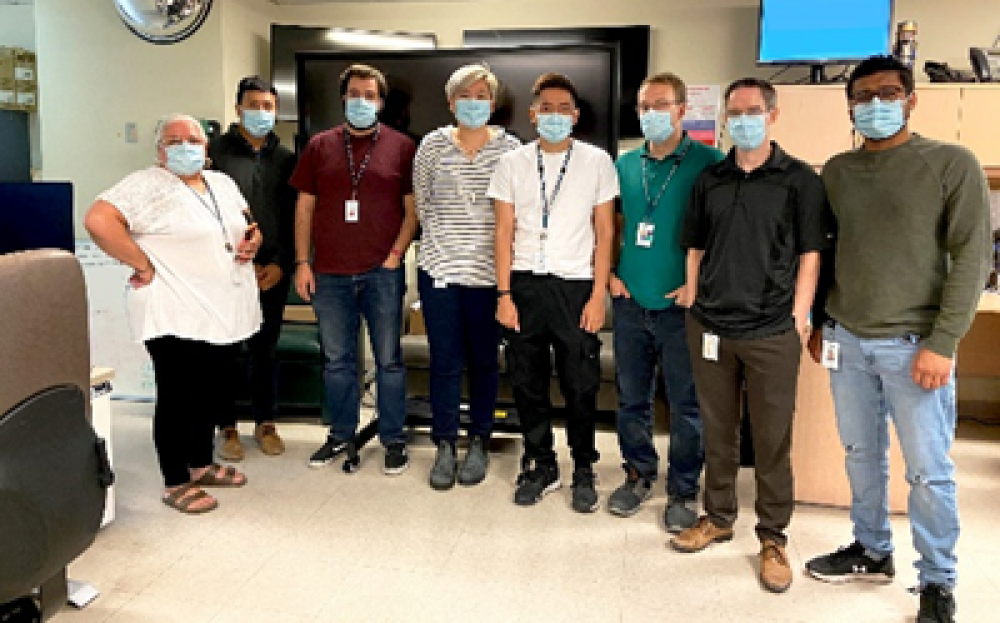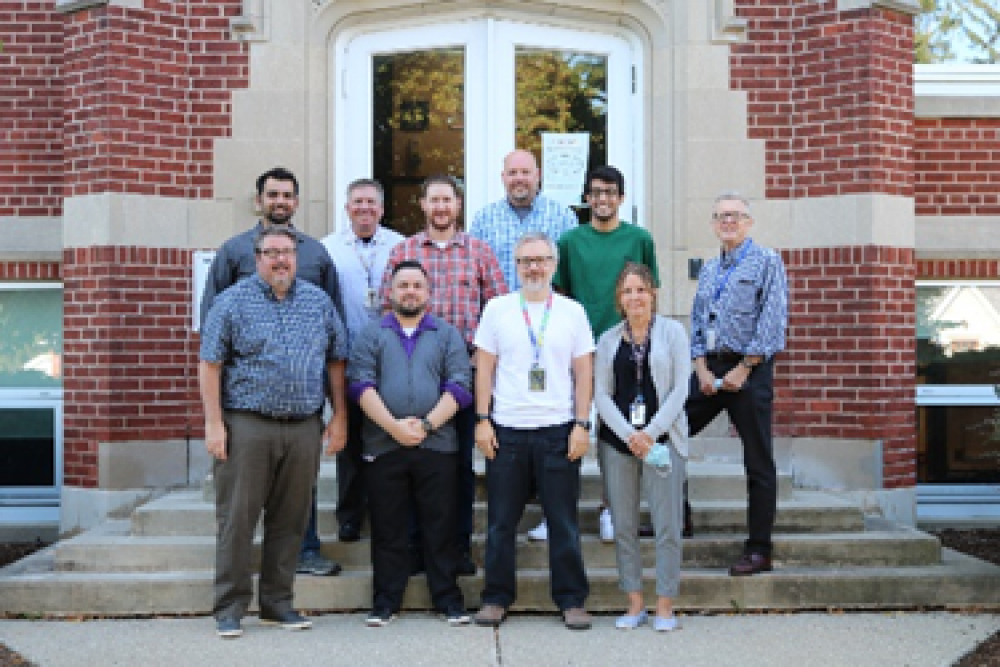 Ensuring our systems and equipment are working, responding quickly when things go wrong and providing instrumental support in innovation and project developments are just a few examples of the role that our Digital Services teams play at St. Mary's General Hospital (SMGH) and Grand River Hospital (GRH).
Digital Services' work is essential in ensuring that our staff have access to the tools that they need to stay connected so that patients and community receive the care they need, when they need it, and where they need it. September 20th is National I.T. Professionals Day, a day to celebrate our teams and thank them for the work that they do every day.
As an integrated department between GRH and SMGH, Digital Services has 75 staff, some of whom are dedicated team members for each hospital, while others share their time across both hospitals. There are many roles within the Digital Services team that are all equally as important to the work that they do. These roles include Help Desk Technicians, Technical Support Technicians, Clinical Informatics, Telephony, Database Administrators, Software Analysts (Applications), Systems Analysts (Server Hardware/Systems/Servers) and Network Administrators (Internal/External Network Management).
"We have a dedicated group of professionals that work very hard to make sure that the systems that assist you in your professions are always available to you," says Curtis Ritchie, Site Supervisor SMGH, Digital Services.
Integration and collaboration between our two hospitals not only allows for us to share resources and costs, but it also ensures that we have a wide range of expertise within the different areas of IT. Throughout normal day-to-day operations, and during times of unexpected issues, the teams lean on one another to seamlessly provide the services required.
"Every day, the IT team works behind the scenes to collaborate with departments across GRH and SMGH to ensure we can provide excellent care to our patients and their families, as well as GRH and SMGH team members, impacting every program and service provided," says Shival Seth, Integrated Executive Director, Digital Services.
The list of big projects that these teams have taken on are endless, and they do so while also managing unexpected issues and daily tasks. Some of the key projects that were undertaken by the teams over the last year include:
Desktop upgrade project to Windows 10 (GRH and SMGH)
Synapse – PACS Upgrade (SMGH)
WiFi network upgrade – 320 access points replaced across KW and Freeport sites (GRH)
New Transfusion Medicine Instrumentation (GRH and SMGH)
Cyber threat monitoring: daily monitoring of security updates from security magazines/blogs, vendor releases, ministry security advisories, and then adapting and implementing recommendations to our environment (GRH and SMGH)
All of these things and more were accomplished during a time when COVID-19 was, and continues to, impact our hospitals. The teams were hit with new challenges related to managing both on-site and off-site employees and ensuring that our systems and information were protected no matter where our staff were working. Additionally, the teams were instrumental in supporting the set-up of services that the hospitals provided over the last two years.
At SMGH, the team quickly set-up a COVID-specific unit on the Fourth Floor and created the COVID booking site for the testing unit in Waterloo. Both teams were instrumental in assisting GRH staff with the setup of vaccination clinics, as well as assisted with multiple moves of staff and IT resources throughout the building to accommodate increased patient capacity.
"The only constant in the technology industry is change," says Curtis. We are so thankful that our entire Digital Services team is ready and willing to respond to changes with speed and accuracy to ensure our hospitals can provide the best care possible. We look forward to seeing all the exciting projects that the teams will be kicking off over the next year!
Please take the time this week to say a very big thank you to our Digital Services teams at both GRH and SMGH, we couldn't provide the exceptional care we do, without them!
More GRH Stories