Posted: May 9, 2018
Laurie Arlein Calder may not be at the bedside today, but her nursing roots continue to support care at Grand River Hospital.
Following her early years in nursing at GRH, Laurie's career took a turn into human resources in the financial sector.
Laurie is now part of the hospital's organizational development department. She combines her nursing experience with her human resources skills to provide wide-ranging training programs for the hospital's staff.
Through it all, Laurie credits nursing skills like problem solving, team work and creativity.
---
Why did you choose nursing?
I chose nursing because it makes a difference in people's lives. It is an art and a science. I have always had a keen interest in health and helping others is an important value in my life.
Nursing gives the gift of being able to help people heal and provide support in difficult situations. You never stop learning and always have to keep an open mind and heart.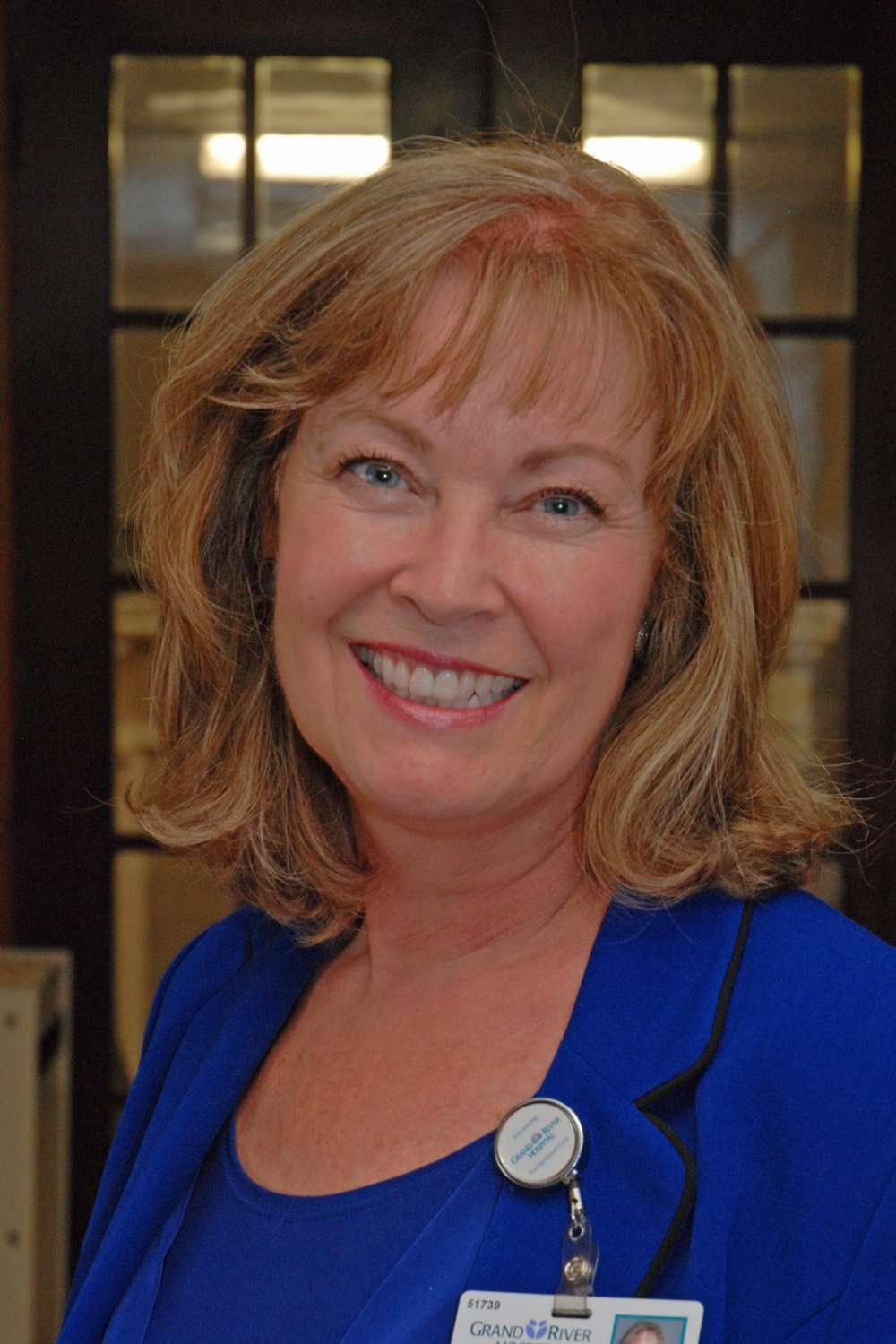 In what areas did you practice?
My three main areas of interest were cancer, cardiac care and mental health.
I was offered full-time work in mental health at Grand River Hospital and stayed for five years. It was one of the best experiences in my life and the patients taught me a lot about how strong the human spirit is. 
Working collaboratively with the social workers and psychiatrists enhanced our ability to help patients and made it a great place to work.
What does your current role involve?
My role as an organizational development consultant provides leadership training, team development, communication workshops and coaching for our staff which in turns helps our patients. Any training pertaining to clinical skills takes place in other venues.
I have been here since 2015 and love coming to work every day because of what we do and the great people I work with. Our small organizational development team gets a lot done; we feel privileged to be able to support our staff and patients. 
How easy or difficult was the decision to leave front-line nursing care?
I left nursing because I was also interested in business and training.  After more than 30 years of working in human resources, organizational development and training in the financial sector, I came back here to my nursing roots.
It wasn't hard to leave nursing because it always stays with you.  Skills like problem solving, decision making, lifelong learning, creativity and caring that you learn from being a nurse help you to be successful in any job.
How does your nursing experience guide your current work at the hospital?
When I started here my job was to create and help deliver a clinical leadership development program for charge/resource nurses, team leaders and allied staff.  That project certainly used all of the nursing skills that I mentioned. Also, having worked in all of the clinical areas as a student nurse gave me a basic understanding of what each area does.
The participants taught me a lot about the challenges nurses and other staff members face today which guides us in the training we provide to support them.  
What makes you proud of GRH nurses?
I am proud of our intelligent, caring nurses who have extremely challenging jobs dealing with the complex technology, illnesses and medications.  They work very hard to keep patients safe and heal. Their kindness in holding a frightened patient's hand, talking with a distressed family and helping each other makes a difference to everyone. I appreciate and thank all GRH nurses for the excellent work they do.
More GRH Stories