Posted: May 3, 2019
As a long-time volunteer and current staff member, Nancy Carrique takes pride in being able to give back to patients with cancer. After facing several cancer diagnoses' in her family, she knew working in GRH's cancer centre was where she was meant to be.
Nancy's long time experience spans across both GRH's KW and Freeport Campuses, and currently calls the cancer centre home where she has been a customer service specialist for the last five years. Nancy has also been a volunteer in the cancer centre for over a decade.
With Nancy's long standing experience in the cancer centre, she knows that knowledge has power and she works hard to make sure this knowledge is available for patients when they need it.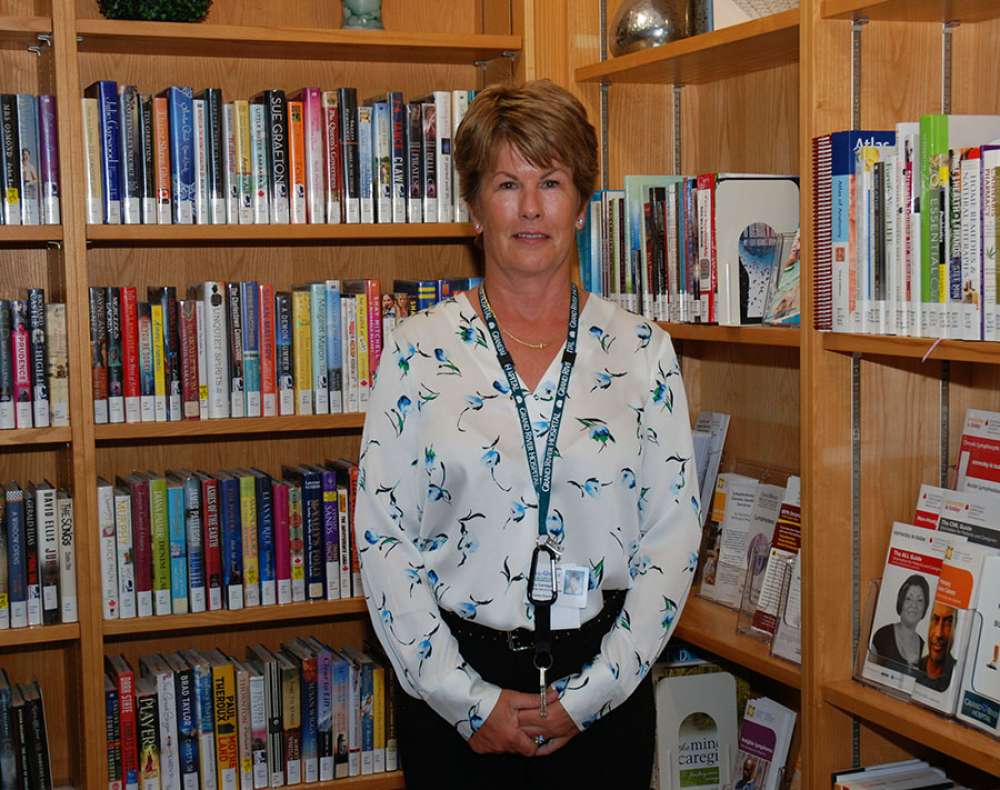 1. Why did you choose to work in the cancer centre? 
I chose the cancer centre originally as a volunteer as I wanted to give my time to helping people with cancer. I have a number of relatives with cancer and it seemed like a good fit for me to be able give back.
2. What do you love most about working in the cancer centre? 
Without question, the best part about working in the cancer centre is working with both the wonderful patients and staff. Over the years, I have met so many courageous and kind people. It really is such a hopeful place!
3. What type of work do you do in the cancer centre and how does it support our patients? 
Currently, my job in the cancer centre is to order, stock and supply patient education materials. I work with our regional cancer partners, like the Canadian Cancer Society, to ensure we have the most up to date information available for our patients. This is important for patients as it assists them to become educated and informed about their cancer diagnosis.
4. What is the one thing patients can benefit from with the resources available in the cancer centre? 
The one thing that patients can benefit from with the available resources is knowledge. The more understanding that a patient can acquire on their particular cancer, the more prepared they will be during their cancer journey.
It is also very helpful to be able to provide materials on local support groups and organizations like HopeSpring Cancer Support Centre. There are some great local programs for both patients and caregivers that can assist with the many challenges that come with a cancer diagnosis.
More GRH Stories