Posted: December 30, 2016
Pain, worry, fear and confusion are often at the forefront when patients and their families first enter GRH's Lazaridis Family Foundation Emergency Department.
Thankfully, those people are fortunate to have volunteer Penny Loker looking out for them.
Penny has spent the majority of her 14 years at GRH helping emergency patients. She's watched as the department has expanded to serve the growing needs of Waterloo Region patients.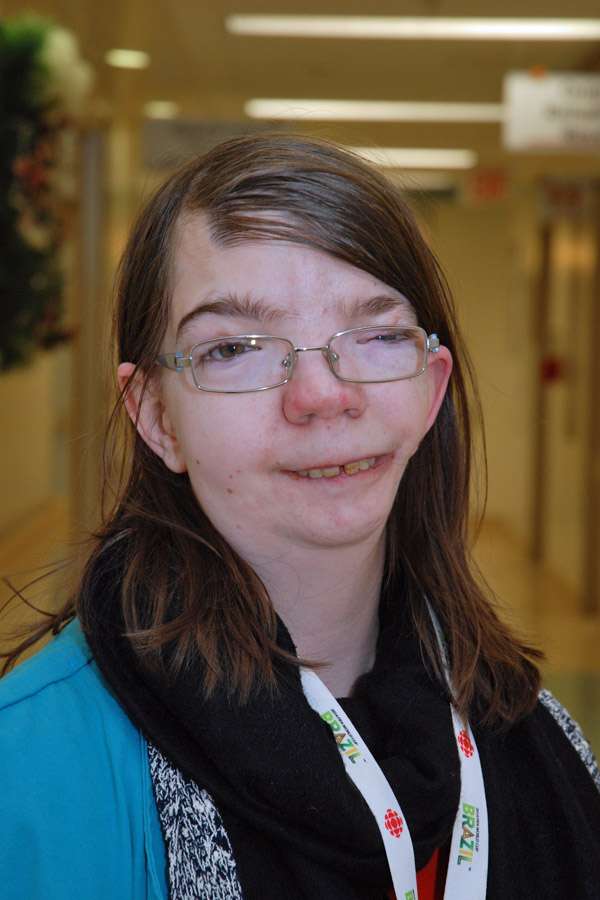 It's been said that many people who provide care in an emergency department are there because they want to be. Penny is no exception.
Penny has nurtured relationships with emergency staff to help make sure patients and families get the care and support they need in a timely way.
---
What sparked your interest in being a volunteer?
I originally wanted to go to Conestoga College for nursing, and one of the requirements was volunteer work. I had precious little of it. I'd always wanted to volunteer in a hospital; I'd been in hospitals all my life so it wasn't a new environment for me.
It was something I was comfortable with and I love helping people, so it was a great opportunity to kill two birds with one stone. I didn't end up going in for nursing, but I've remained a volunteer.
Why have you stayed?
I love it. I just love helping people.
I love being that touch point where someone's having a really hard day. It can be a patient in need, or a visitor coming in and they don't know what's going on with their loved one.
I like being that calm person and sounding board and answering those little questions… whether it's parking, or where am I going, where's the bathroom? Just helping with the little things that could be the end of the world to them, it's like, "I've got you. I can help you."
How has volunteering changed in your time at GRH?
Technology is the biggest thing I've seen. When I first started, the ER is not what it is today. It was one big room. Information for patients wasn't computerized to the same extent. We're able to post wait times which 14 years ago was never even a thought.
How has volunteering changed you over 14 years?
For me, I definitely have a lot more patience even though as a patient, I've had to have a ton.
Even more so, being able to not go to the "worst case scenario". Knowing that there's an explanation for things, knowing that there's a behind the scenes kind of thing that most people don't get to see. Being able to have that and knowing that there's going to be a reason for why something is the way it is.
Even being able to be that voice outside the hospital has been helpful when I've had to explain things about GRH to others in my daily life.
What's it like working with the emergency staff?
Most of them know how long I've been here. Most of them have been here as long as I have or even longer, so I've been able to develop a personal relationship.
I know I can approach any of them if I see a scenario or when you see an emergency come in. Just being able to have that open communication is awesome.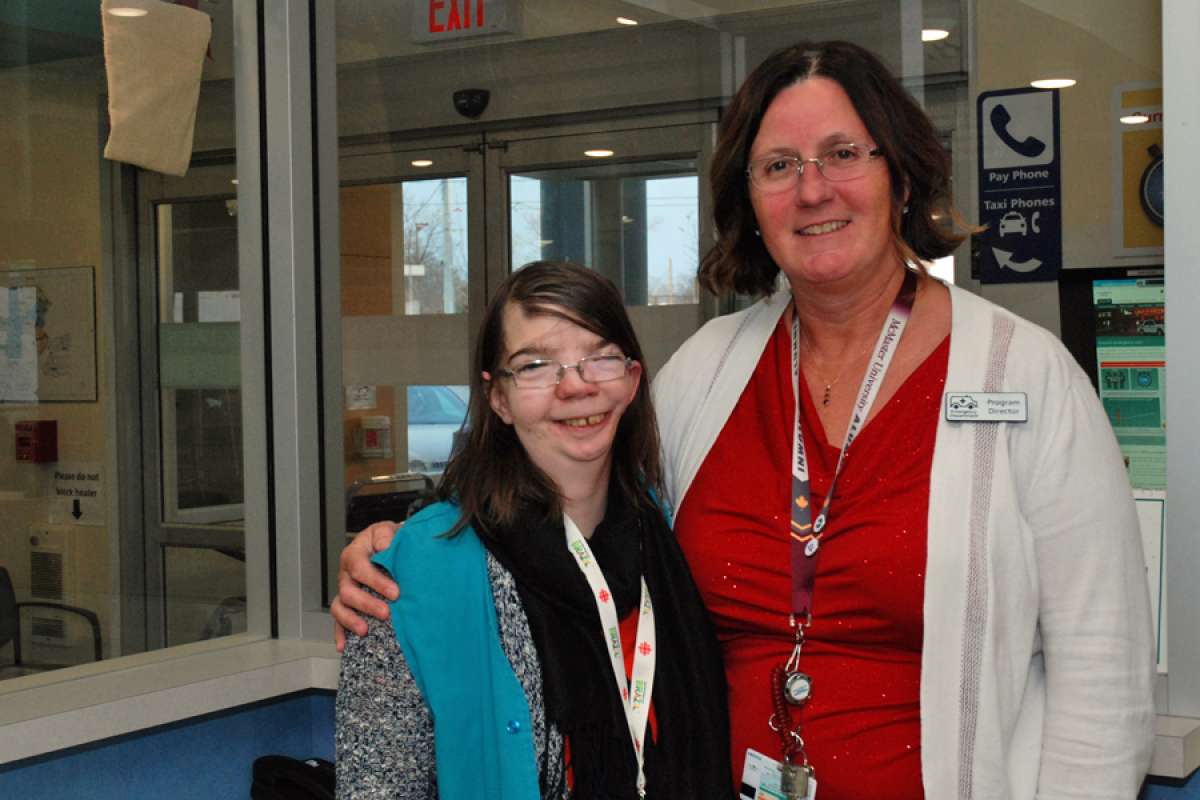 More GRH Stories