Posted: November 7, 2017
After first pursuing a career in business Ravi Meeker, a radiation therapist, found her true calling in medical science.
Ravi has been a radiation therapist at GRH's regional cancer centre for 13 years. Her dedication to patient care and education remains of the utmost importance.
Striving to always remain up-to-date on the latest care techniques and technology, Ravi is sure to bring forth her wealth of knowledge to her students ensuring patients receive the best possible care.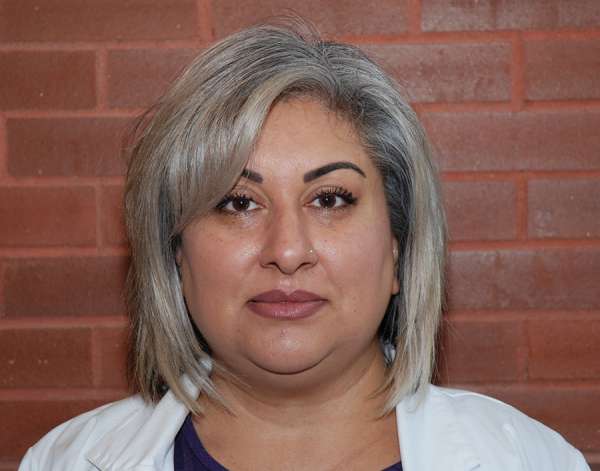 What drew you to a career in radiation therapy?
After completing my BSc from the University of Waterloo, as well as business courses from Wilfred Laurier University, I pursued a career in business only to find my passion still lay with science.
Living in Vancouver, I came across an ad for radiation therapy and found it was an excellent combination of patient care and advancing technology.
My passion for patient care grew during my clinical experience at the BC cancer agency. I knew I wanted to be part of a team that works closely with each other and with patients to make the care experience as seamless and comforting as possible.
How did you come to work at GRH?
During my employment in Toronto as a radiation therapist, I was excited to learn of the Grand River Regional Cancer Centre that was set to open (in 2003) near my family home. The opportunity to work at a brand new paperless system with state-of-the-art equipment was an opportunity I did not want to miss.
What do you enjoy about the work?
I enjoy building relationships with my patients and knowing I have helped them get through their treatments with ease and support.
When you're supporting a patient, what is the most important thing they typically need?
A safe and compassionate environment, and quality care that is provided with empathy and patience. This is something our entire team is passionate about.
I understand you're heavily involved in supporting the education of radiation therapy students. How did you get involved in that, and what do you enjoy about it?
I have always worked in a teaching facility and appreciate the dedication clinical educators have had for their students. Students are our future. It brings me comfort to know I have given them a full experience with our technology, yet never forgetting our vital role of patient care and team work.   
What keeps you on your toes, either in care or your educational work?
It is important for our team to be up-to-date on the latest technology and techniques which are continuously evolving. It is also necessary to be up-to-date for our very bright students and patients who are technologically savvy and are educating themselves through their own research.
The extraordinary care and treatment we give to our patients is due to our amazing radiation therapy team and support staff members. Without great team work it would not be possible to sustain the great environment we have created for ourselves and our patients.
More GRH Stories