Posted: June 28, 2018
Roderick Tobin knows his good fortune to have a second chance after a very serious stroke.
But as he makes his way along the road to recovery, he's clear about what he'd like back soon.
"I'm only looking forward to one thing, and that's getting my driver's license back," he jokes.
A resident of Waterloo, Roderick had worked in banking and practiced psychology through his career. He was active in weight lifting and boxing.
Through late 2017 and early 2018, he'd encountered symptoms now again such as ringing in his ears and seeing double. Then everything changed on February 5th 2018.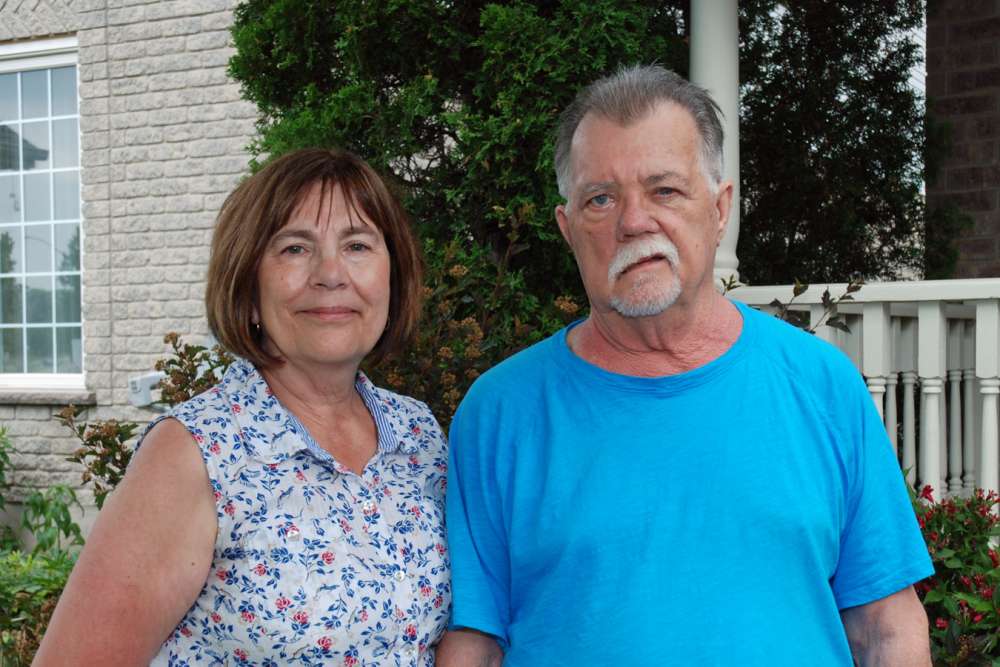 "One morning, I woke up around six o'clock. And it just happened that my wife Linda was home as she normally would go to work early. I couldn't move my right arm or leg," Roderick explains. "I tried to get out of bed and fell. Linda called my doctor a little later, and he said, 'Get an ambulance.'"

At Grand River Hospital's KW Campus, Roderick was diagnosed with an embolic shower… a rare and often fatal type of stroke. He spent his first few days in and out of consciousness. After a four week stay, he then moved to the Freeport Campus to continue his rehabilitation for another two weeks. He spent time transitioning from a wheelchair to moving with a walker to walking unassisted.
"If you can call Rod lucky, we were very fortunate because he can communicate. While he's dealing with physical symptoms, he has all of his cognitive abilities," explains Linda.
Roderick returned home in late March and continues to get back to life as it was before the stroke. He takes the process a day at a time.
"One thing I learned at Freeport was to have some patience," Roderick explains. "My doctor even told me: don't try to speed up the healing. He said, 'You're going to have to take some time and allowing the healing to take place.'
"I have good days, and bad days. But I think they're not so extreme any more. Some days, I mow the lawns and wax the cars."
As he works up to driving again, Roderick has a two-pronged approach in his recovery.
"I think for any person who has a stroke, patience is very important," he explains. "Determination is also a big factor. You have to be determined because you can get discouraged very easily. I just want to return to the way it was."
"With his attitude, I think that's played a big part in his recovery because he's determined," adds Linda.
Stroke symptoms? Think FAST
More GRH Stories