Posted: August 22, 2016
Roman Jovanovic is on his toes in the emergency department, getting rooms ready for a constant stream of patients.
But he always finds the time to help those patients feel welcome and comforted.
Roman has worked at GRH for nearly eight years. Along with a partner, he works in the emergency department cleaning dozens of rooms a shift. Their work helps to support nearly 66,000 patient visits a year.
What he didn't expect when he first began working at GRH was how much contact he'd have with patients. While he's not a direct care provider, Roman's smile and easy-going nature have provided comfort to patients in need. That can make all the difference.
---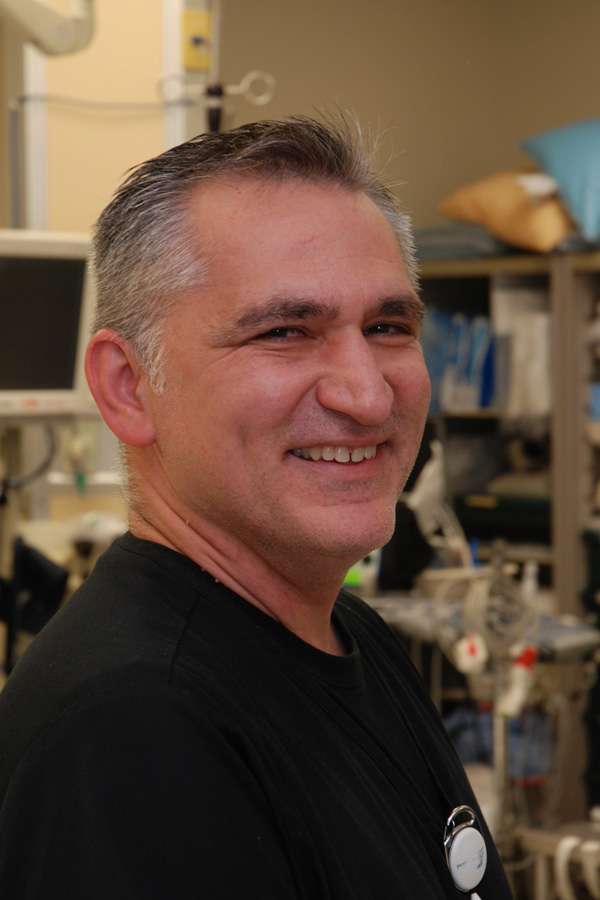 What did you expect when you first began working at GRH that turned out to be different?
I didn't think I'd see as much of the patient care because we provide cleaning, we make sure everything is properly maintained in that sense and I didn't think I'd see the front line patient care aspect of it. My wife and her sisters are all medical people. At first I thought, "Am I going to be able to handle it?"
Now, I'm in the thick of it and it makes me appreciate the work that people do to help patients who are in trouble and in need.
When did you start dealing with patients more frequently?
I did patient transferring for a time. It's hands on, you touch the patients, you move the patients, you talk with the patients. You make them feel good because you know they're going for a difficult test. They want to be comforted. They want to be treated like a human being not just someone who's damaged.
Working in emerg, I'm always with people. The doctors and nurses care for patients, but I can help too. Even just giving a patient a cup of water or a warm blanket can make their day.
What's the secret to helping someone out?
It starts with a smile. If people see you smiling and people see you're approachable, they open up. It amazes me how many people will open up. I know I have work to do, but there are moments that you have to stop and you have to listen. If you don't, then they think, "OK, no one really cares about me."
What does your day-to-day work in environmental services involve?
I'm an assistant/porter. I do rooms, and I also maintain floors, if there's an isolation room, we have to do all the curtain changes… biomedical waste or any waste that needs to be taken out, that's my role. I've done all the jobs in different departments, I've moved around, I call this my final destination… for now!
Why do you enjoy your work in emergency?
The staff is amazing. They make me feel like I'm part of their team. It's such a fast pace in emerg because when someone leaves, you have to get the room done because the next person is waiting outside the door.
I've had a nurse bring a patient into a room and say, "Oh Roman, I'm sorry you're not done yet." She sat the patient outside of the room and said "My colleague is taking care of the room" instead of calling me just the housekeeper. It's that bit of respect and I certainly get that.
You have a role in training new environmental services staff. What wisdom do you give to new recruits?
You know what you have to do every day, but to have to explain it to someone can sometimes be a little overwhelming. I say to the trainees, "You're going to have a lot of information thrown at you. Just process what you can."
The nice thing in emerg is that you always have a partner. So I say, "Lean on your co-workers. Don't be afraid to go to your co-workers because they should be able to help you."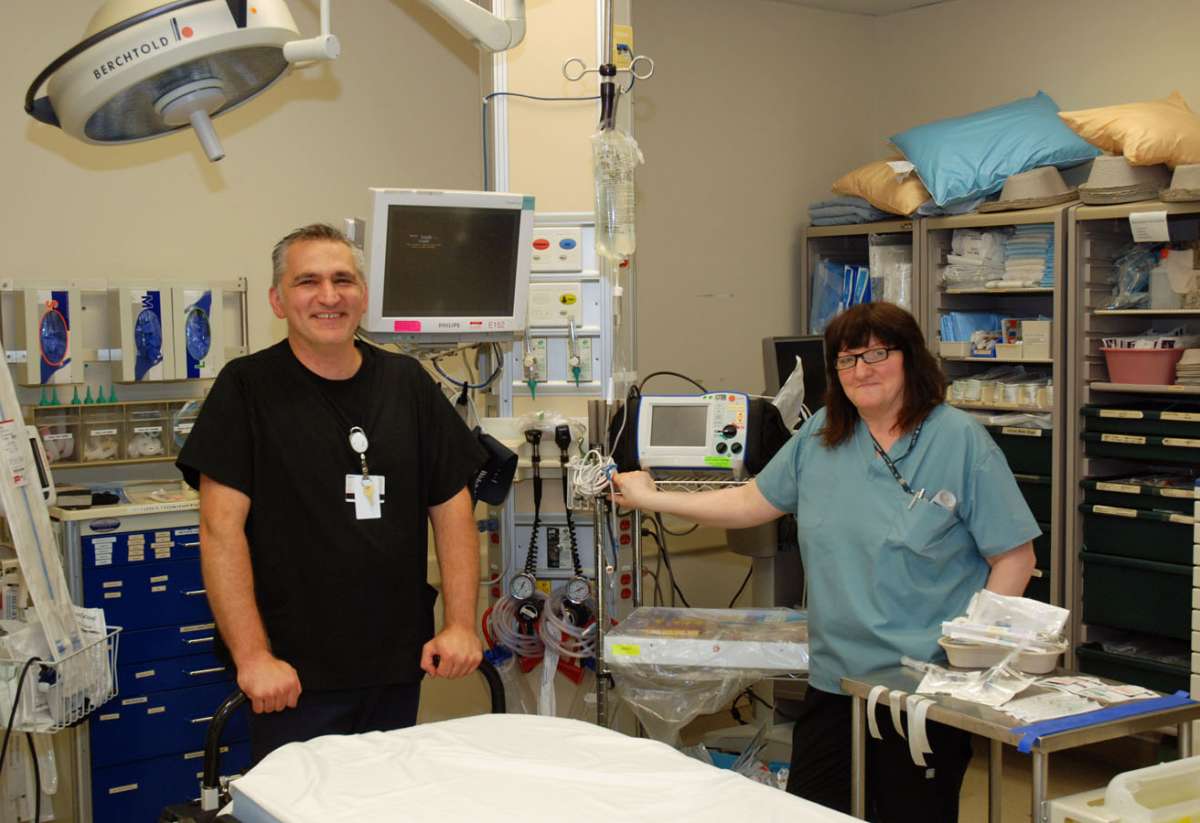 More GRH Stories