Posted: November 25, 2016
Every fall, GRH recognizes staff members and physicians who have spent 25 years or longer providing care at the hospital. GRH has more than 500 staff members and physicians as part of our quarter century club.
Connie Kaster has found her home away from home at Grand River Hospital… and it's right in GRH's surgical program.
Connie arrived at GRH's KW Campus (then the KW Hospital) in 1986 and saw the same advanced procedures being performed as in larger centres. She became an enthusiastic member of the surgical team, doing her best for patients while forming close relationships with her peers along the way.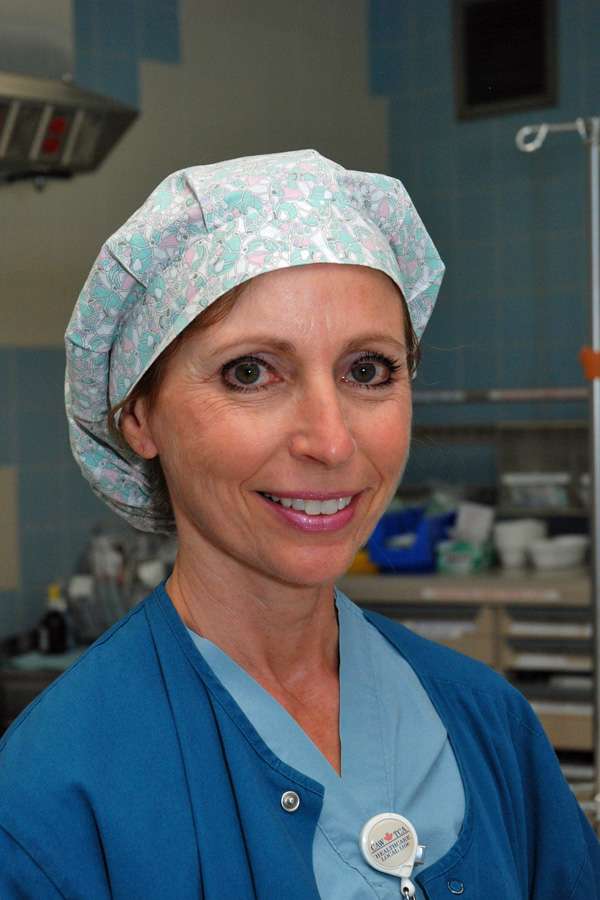 Now as the operating room's resource nurse, Connie continues to be passionate about providing high quality care. She also wants to support staff members and physicians providing thousands of procedures a year.
---- 
How long have you worked at GRH, and what brought you here?
I have been working at GRH for 30 years! I was living and working in Toronto because when I graduated there were very few nursing jobs available. I wanted to come back to Kitchener-Waterloo area, since I grew up in Elmira and my family and friends were all here.  My boyfriend was here as well, so that was also a deciding factor!
What area do you work in now, and what areas have you worked in through your career here?
I currently work in the operating room and have pretty much been in this area apart from a year spent on a surgical floor for my first job.
What's the best thing about working for the hospital?
When I arrived here I was so impressed with the calibre of surgery being done at this hospital! The staff and physicians were very skilled and the operating room ran so efficiently, doing large volumes of surgeries on a daily basis. Here I was coming from a large teaching centre and this small non-teaching hospital was doing the same kinds of surgeries!
What keeps you motivated and excited in your work?
Every day I can come to work and learn something new! Many of us have worked in the operating room together for several years and I have formed many close relationships. I work with wonderful, dedicated caregivers giving 100 per cent to the health and well-being of their patients.
What do you think is the biggest change you've seen in your career?
There are many challenges in this fast-paced department and it can be quite stressful at times, but I love working in the operating room, knowing we are all working toward the same goal of helping our patients.
Recently my role has changed and I have become the resource nurse for the operating room.  It is important to me to be able to help coordinate patient care in a safe and timely manner, and to be a resource for the staff.
What's been the most important thing you've learned in your career?
Over the years surgical procedures have changed drastically. Procedures which required patients to have big incisions, long recovery times and spend many days in the hospital after their operation, now are day surgery, so patients do not stay overnight in hospital. They have tiny incisions and shorter recovery times!
What does receiving your 30 year service award mean to you?
I am pleased to receive this award and hope to be able to continue working at GRH for many more years. I can't think of a better place to work!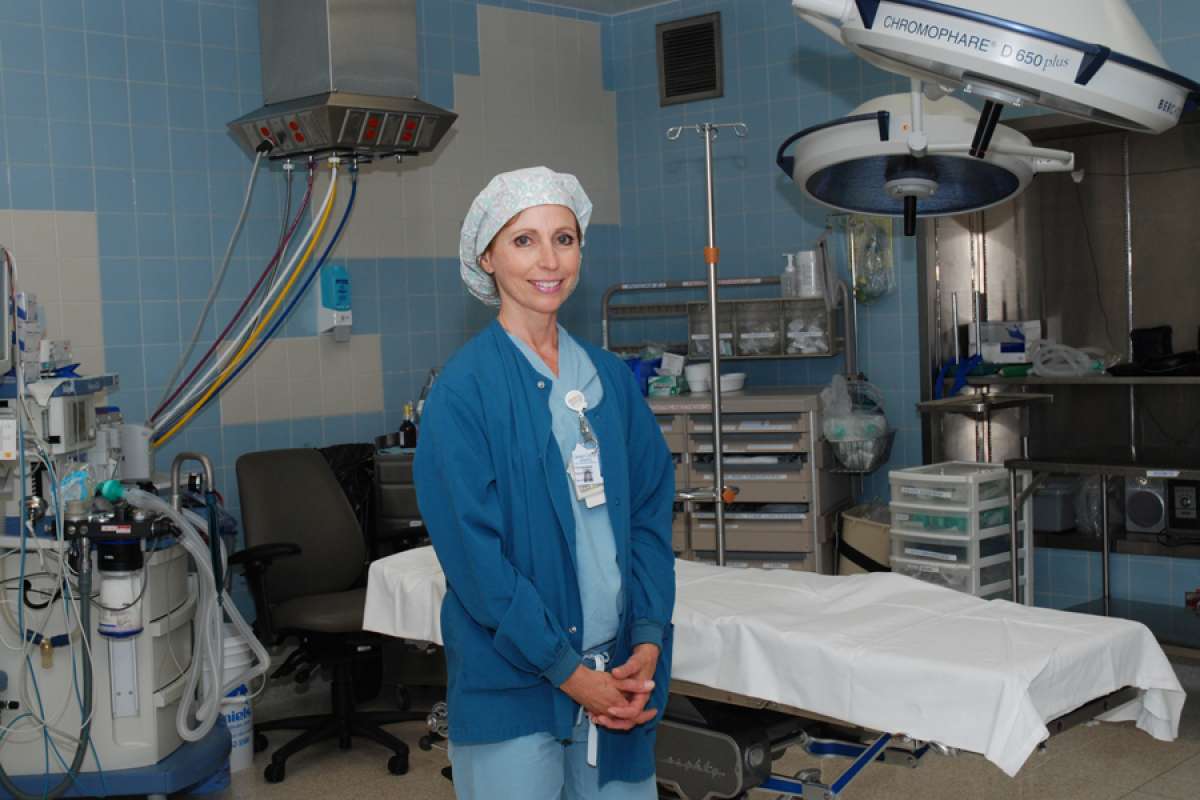 More GRH Stories