Posted: November 14, 2016
Every fall, GRH recognizes staff members and physicians who have spent 25 years or longer providing care at the hospital. GRH has more than 500 staff members and physicians as part of our quarter century club.
For Susan Size, Waterloo Region and Grand River hospital feel like home.
A registered nurse, Susan joined Grand River Hospital a year out of nursing school. She has worked throughout the hospital in many different areas.
Nowadays, Susan provides her years of expertise and compassion to help patients in GRH's regional renal program. It supports patients who are experiencing kidney disease.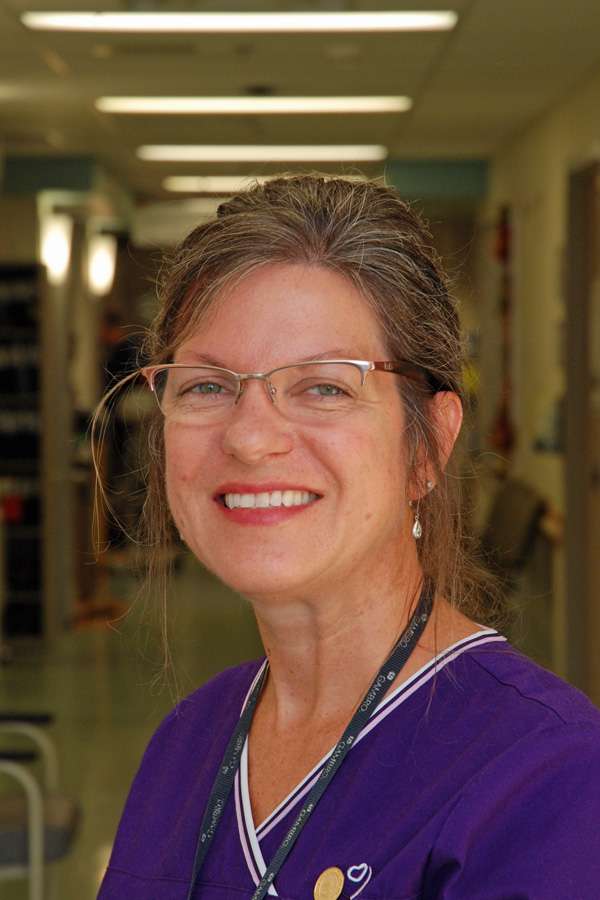 Susan's current role is at a GRH renal clinic in Guelph. She helps educate patients who are beginning peritoneal dialysis to remove waste products from their blood. Her work helps patients live as independently as possible while undergoing life-sustaining treatment.
Susan is passionate about not only improving her skills on an on-going basis, but sharing that knowledge with patients as well as her peers. She says GRH has offered a great environment to do both.
---
Please tell us about your background. How did you come to GRH?
I was a graduate of Conestoga College in 1985. I spent the final 14 weeks of my nursing education doing a clinical rotation on 5 North (medicine unit) and in the intensive care unit which I loved!
I knew my passion was to become a critical care nurse. My first nursing job was in St Joe's (Hamilton) Step Down Nephrology Unit in Hamilton which I really enjoyed. I knew I wanted to return to GRH ICU when I had gained more medical/surgical experience. I was engaged at the time and my fiancé and I loved this area.
What area do you work in now, and what areas have you worked in through your career here?
I am currently in the Guelph Renal Clinic peritoneal dialysis unit. My first position was in the ICU for two years, the cardiac care unit for 10 years, hemodialysis for six years, and now peritoneal dialysis for the past 12 years.
What's the best thing about working for the hospital?
Opportunities for growth and experience are the best things I have found at GRH. Not just in working in other areas but being part of various committees and working groups.
I enjoyed being on the nursing liaison committee, cardiac rehab program, nursing council, clinical practice committee, and continuous quality improvement to name a few.
I also have a passion for teaching which I have had the opportunity to do with my patients as well as hospital and community nurses in peritoneal dialysis. I've enjoyed being able to specialize in a field of nursing by getting my Canadian Nursing Association nephrology certification. It's been rewarding to have been empowered by the hospital to do so.
What keeps you motivated and excited in your work?
People! Of course, they are my patients and colleagues. I've valued having a therapeutic nursing relationship with patients and seeing them become well and independent in doing home dialysis. It's something they never thought they could accomplish! 
Working with our clinic team and community partnerships keep me going as well. Their respect, kindness and support on difficult days mean a lot. It means a lot to me to see the appreciation and respect our physicians give to nurses.
What do you think is the biggest change you've seen in your career?
The expansion of GRH's building, services we provide (rationalization) and nurses becoming specialized in their fields all go hand in hand as big changes I have seen in 30 years. My first student nurse clinical experience was in the old Scott Pavilion (now GRH's Regional Cancer Centre) which I will never forget!
What's been the most important thing you've learned in your career?
I have learned that everyone needs and deserves to be valued, regardless of their socio-economic status, their health history, choices, race, religion, etc.  Frontline staff can make all the difference in the patient's experience when they are often at a most vulnerable time in their lives. I believe in being a strong patient advocate.
What does receiving a long service award from the hospital mean to you?
I feel a great sense of accomplishment and pride in working at GRH. This is affirmed by the response I get when people ask me where I work and how long I have been nursing.
People have great respect, seeing nursing as a noble profession. Knowing that there are caring professionals who don't give up when people are sick gives them a great sense of reassurance that should they, or a loved one become ill, they will be well taken care of.
GRH should be very proud of its staff. Right from day one, I worked with people who were competent, committed, hardworking and caring.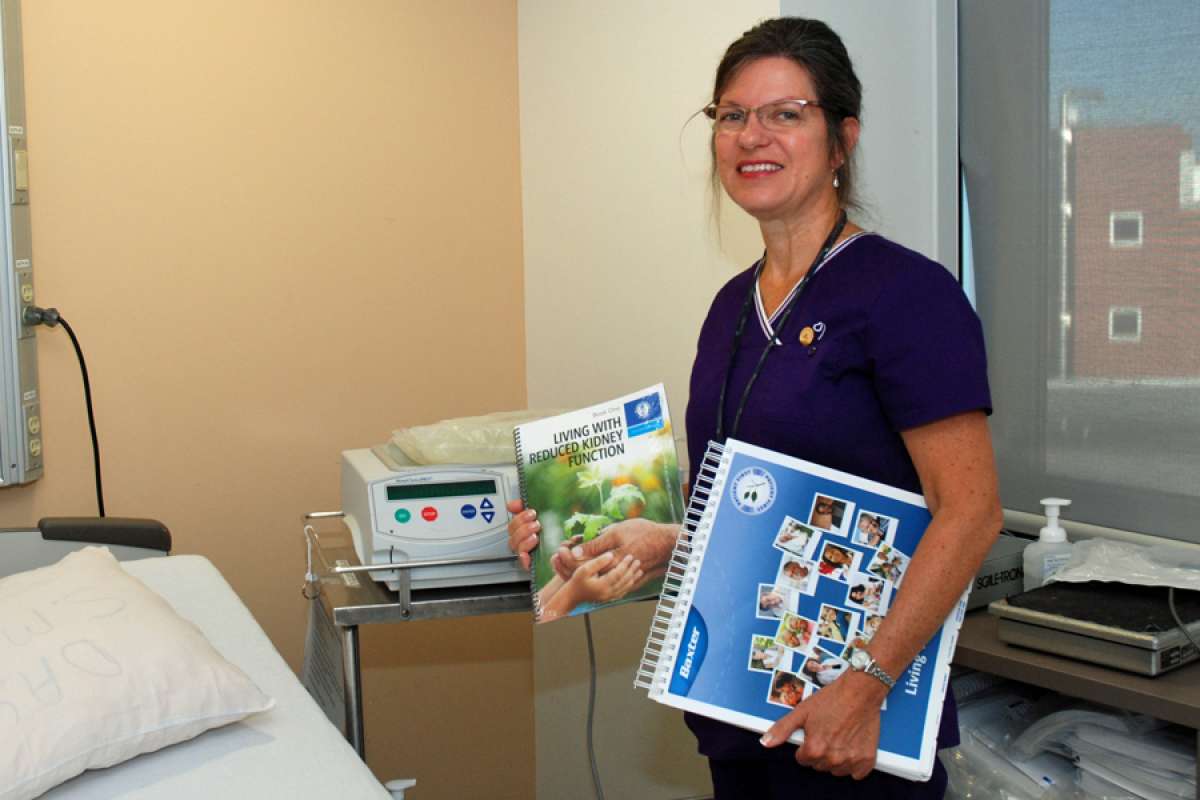 More GRH Stories