Posted: March 14, 2017
Grand River Hospital's clinical teaching unit (CTU) has been a welcome learning location for Olivia Geen.
Olivia is a third year medical student at McMaster University. She has a Bachelor of Science Honours from Queens University. She will graduate from medical school this May and go on to complete her residency program in internal medicine at McMaster's Hamilton campus.
Olivia has appreciated learning on a number of clinical teaching units, both at GRH and other hospitals. She has appreciated the passion of GRH's physician leaders on the CTU, as well as the teamwork that supports medical learners like her.
---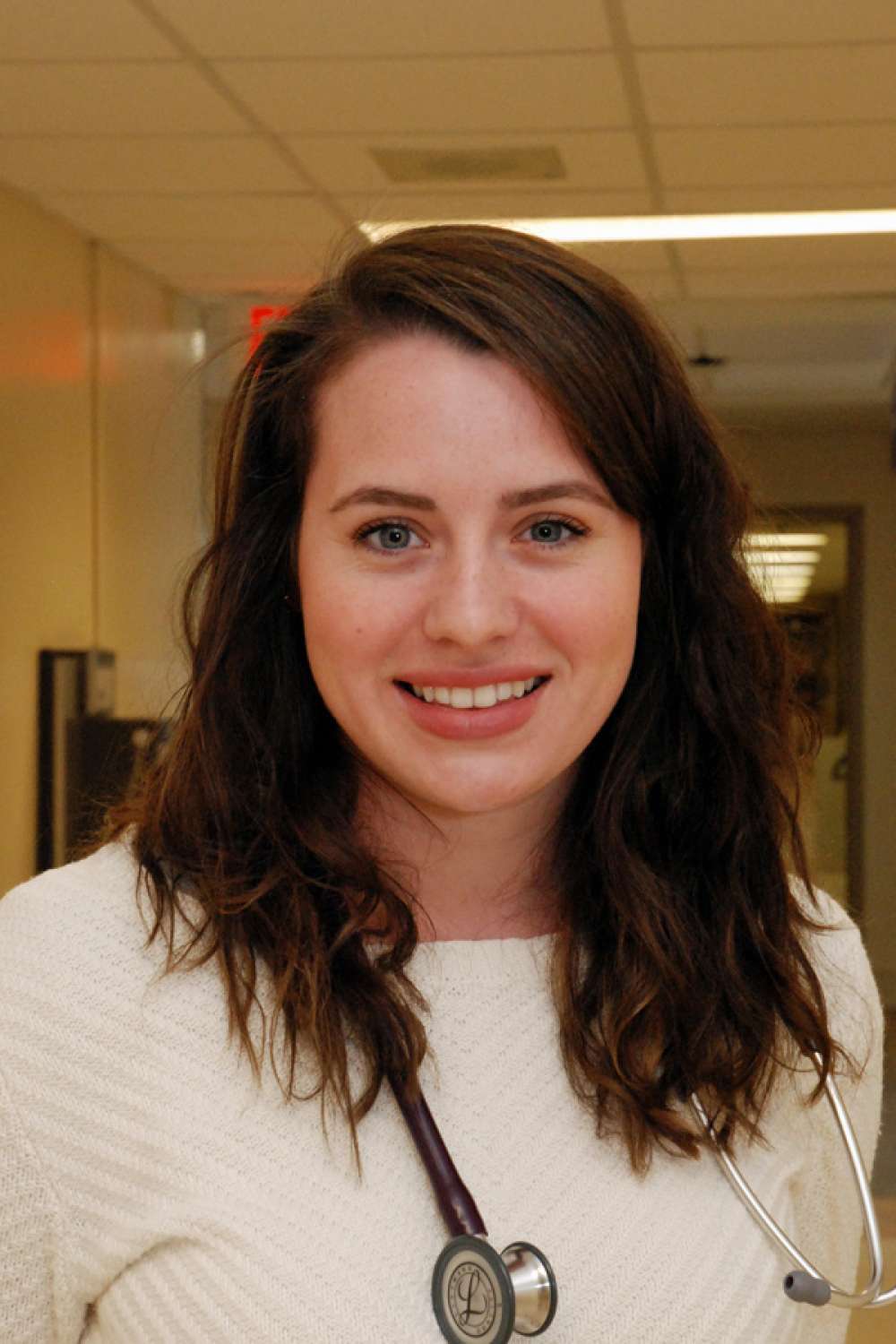 What brought you to the CTU at Grand River Hospital?
I first worked on the CTU during my clerkship internal medicine rotation in 2016. I was there for three weeks. I enjoyed it so much I came back for a two-week elective on the CTU, which I recently finished.
Had you trained on a CTU before? What was different about the experience at GRH?
I do have previous experience on CTUs. In general, they focus on team work and teaching to provide the best patient care. CTUs are standard teaching structures at most academic hospitals, and are used to teach clerks (medical students), residents, and fellows about general internal medicine.
I found GRH in particular fosters close relationships between students and allied health professionals. We work on one floor and ward together. You get to know each other well. This makes for an incredible learning and working environment.
It's important that medical students learn from and work with other professions. I felt GRH was an amazing opportunity for this.
What did you enjoy about your CTU experience at GRH?
Definitely the teamwork. As well, the physicians who work on GRH's CTU are passionate about patient care and student learning. The patients are very medically diverse. I appreciated getting to know them and be a part of their multi-disciplinary care.
What kept you challenged during your clerkships on the CTU?
Not really related to the CTU itself, but I think as medical students, regardless of the service or rotation we are on, we struggle with the sheer quantity of detail and medical knowledge required. It's a steep learning curve.
Being on the CTU is the ideal learning environment to tackle this challenge. You have amazing patients, often have one-on-one with staff, and daily teaching rounds. It is an immersive experience that rapidly improves your medical skills and knowledge. 
I appreciate and thank all the patients that I have been fortunate enough to work with and care for on the CTU. I hope the CTU continues to be an established aspect of GRH that benefits learners, staff and patients. 
More GRH Stories