Posted: May 22, 2018
Sarah Stone wants to help families enjoy the birth of a new baby. This is especially true for parents who may be new to Canada.
So she's taken a keen interest in making a difference for refugees and newcomers seeking care at Grand River Hospital, and in accessing health services in Waterloo Region.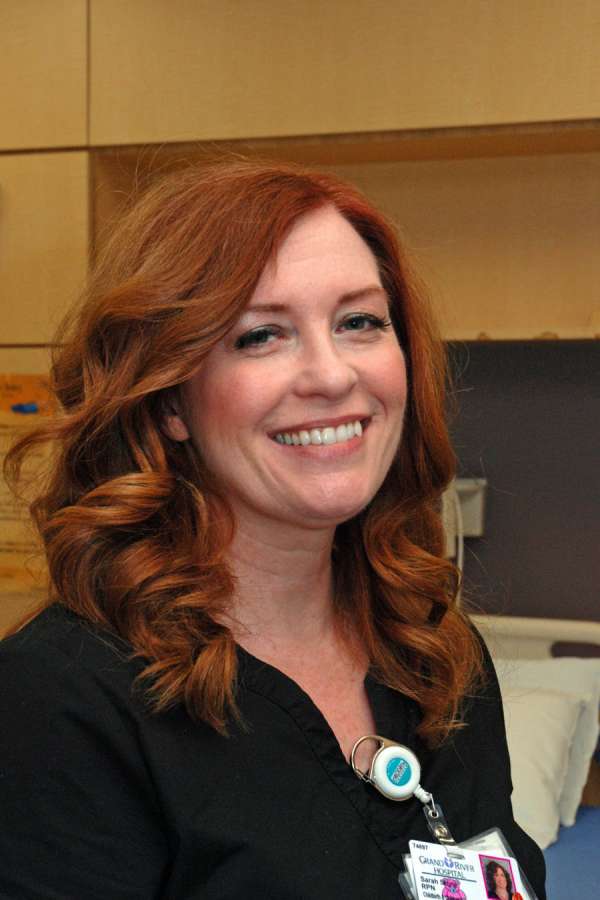 Sarah is a registered practical nurse. She provides nursing care for mothers and newborns after the baby is born.
Sarah has gone several steps further. She participates in the hospital's cultural diversity committee, helping to improve access to care by taking into account the wide-ranging needs of refugees and newcomers.
She also liaises with the Sanctuary Refugee Health Centre to build stronger connections for GRH patients who may be seeking community care.

---
Why did you become a nurse?
My first real job in high school was working as a nurse's aide at a chronic care hospital called The Perley Hospital in my hometown of Ottawa. I assisted elderly patients with their meals and with bedtime care. I worked there for many years and found it very rewarding interacting with the patients and staff. It was a natural career path for me to pursue nursing after I completed high school.
When I moved to KW, I worked for 10 years as a medical underwriter in group benefits. I found that I really missed bedside nursing and I was pleased to be hired at Grand River Hospital in 2012.
What do you enjoy about your nursing role in general?
Having a child is a sacred event in people's lives and it is a privilege to play a small part in the first hours and days in the life of a new family. It is rewarding to be able to assist and teach new parents as they get to know and care for their infant.
How did you become interested in the health of refugees?
I became interested in the health of refugees and newcomers to Canada through my longtime volunteer work with the global advocacy and lobbying organization The ONE Campaign.
ONE has recently focused a lot their efforts on the global refugee and migrant crisis. Because of my work with ONE on refugee issues on a global scale, I was motivated to get more involved with the many refugees and newcomers who have found their home in Waterloo Region.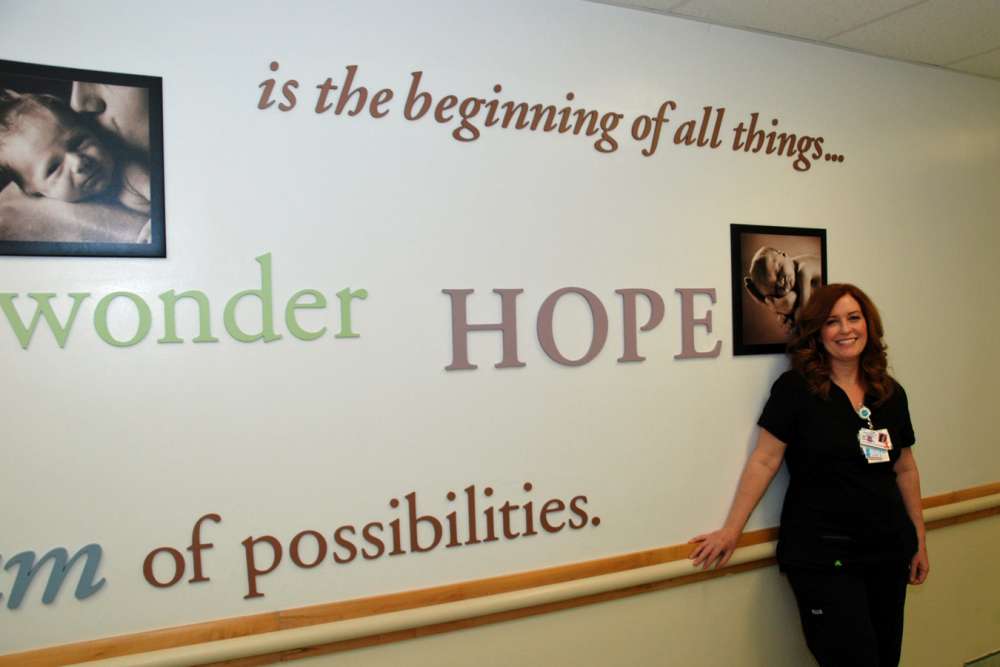 What are some of the ways you've worked to reflect the health of refugees and newcomers?
A large number of our patients in the childbirth program are refugees and newcomers who come to Canada with not only language barriers but sometimes very complex histories and needs. 
I represent childbirth on GRH's cultural diversity committee which also includes staff from the renal, emergency and mental health and addictions programs. The goal of this committee is to respond to the needs of this diverse population. We also share resources and ideas along with formulating guidelines for caring for refugees and newcomers who access services at GRH.
I have been also acting as liaison between the Sanctuary Refugee Health Centre and the childbirth program in an effort to close any gaps that may exist between the community and our unit for expectant families.
As a care provider, how do you want to make a difference?
My goal is to develop a therapeutic relationship with all of my patients, keeping in mind that having a baby can be a joyous time but also a stressful time for many people. This is sometimes even more the case for our refugee and newcomer families who are navigating with language, cultural and other barriers especially if this is their first baby being born in Canada.
I draw heavily on the knowledge I have gained from my advocacy work and education in caring for refugees and newcomers. It is very gratifying and rewarding to be able to care for and teach patients using resources in their own language, and connect them with post birth and other community resources.
More GRH Stories