Posted: February 24, 2017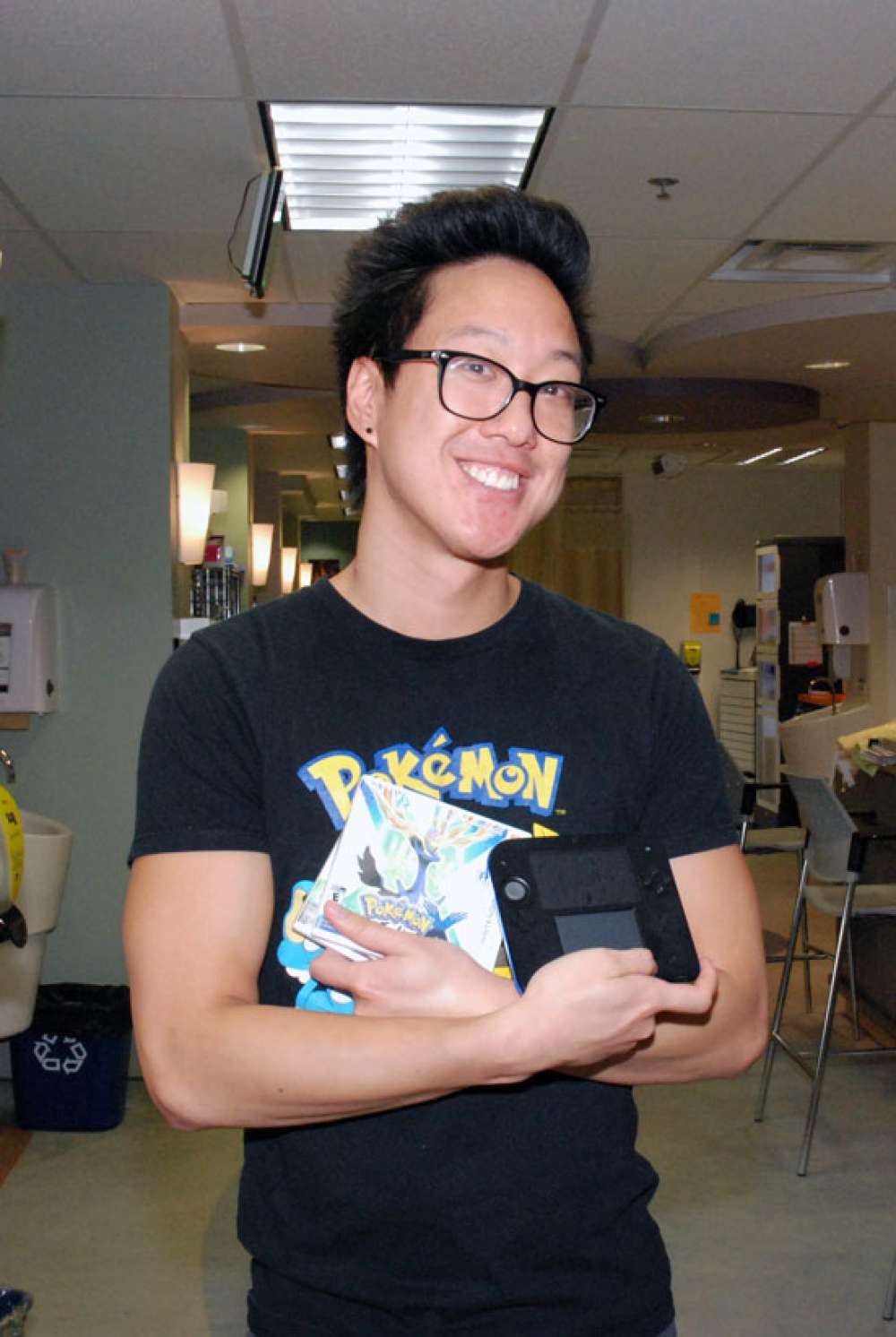 For Tommy Sing, exceptional care is about looking out for someone when they're at their most vulnerable.

When Tommy was in school for nursing, he worked as a personal support worker during the summer between semesters. That helped him to build his skills and learn firsthand how to care for someone in their most vulnerable state at times.
Now to keep his young patients at ease during their vulnerable times, he finds and gives DVDs or portable games to patients to give them something to take their mind off of their treatment. Sometimes, he even stays a few hours after a shift to play games with them.
Tommy works in both the children's unit and the neonatal intensive care unit (NICU) after starting his career as a registered nurse at GRH in 2011.
Graduating from the University of Windsor, he participated in the "New Graduate Initiative" program and after six months in that program, he stayed with children's and has been there ever since.
You work in both pediatrics and the NICU. What would you say is the biggest difference in how you do your job between these two wards?
When it comes to the NICU, I love being involved with the neonate from the beginning and bonding with families. It's rewarding when they go home very happy after initially being scared.
The biggest thing with NICU I have noticed is that my skillset has doubled since working up there consistently. Everything from starting IV's on the tiny babies, running CPAP machines, umbilical lines, humidity and going to high-risk deliveries has really helped my journey in nursing.
On the pediatrics floor, I spend a lot more time (especially with the older children) teaching health both in a way that makes sense to the parents and a separate way for the child to understand as well. Getting a big smile out of the child is a win in my books. Pediatrics also challenges me because we get everything from newborn to teenagers. Being able to differentiate proper assessments in accordance to their age group, safe medication administration and changes in status according to each age group really makes this specialty one of a kind.
How do you help to make kids feel more at ease if they're upset or nervous when they're in the pediatric ward?
I'm kind of known to be the "video game guy" at work. I have stayed 1 to 2 hours after my shift to play video games with my patients. I really like to do that because it's an easy way for me to find something we both have in common and it's a way for us to have some fun together.
What made you decide to get into working with children?
In my third year of nursing school I had a rotation with the ER department at Windsor Regional Hospital. I provided a great deal of care for a little girl who ingested a pill off the ground and required consultation with poison control. The ER charge nurse watched me and set me up with all pediatric cases in the following weeks. I fell in love with the specialty afterwards.
What is the scope of work that you do, and what do you enjoy the most?
As a registered nurse, we are expected to do many interventions with our patients, in accordance to the orders by the physician. We do everything from medication passes, assessments, documentation, reporting to fellow nurses and to the physicians and interventions requiring sterile technique like dressing changes.
By far my favourite thing to do is teaching families about health. Keeping the families in the loop of the care of their child, being able to liaise for them to the physicians and watching them relax after helping them understand what and why we are doing to help point their child in the right direction for recovery is very gratifying.
What do you want the community to know about the care and services that GRH provides for the region's children?
One thing that I've really grown to love about our program and team is that the families get as much care and attention as the sick child. Our team is so diverse and so aware of the holistic care of the child. Not only is our team of nurses and doctors unmatched, our lactation consultants, child life specialists, physiotherapy, dietitians and social workers are an endless wealth of knowledge.
With our team, every basis of care is covered and all available supports are offered to our families and sick child during admission and upon discharge.
More GRH Stories