Posted: June 25, 2018
Patients recovering from a stroke or other neurological condition rely on their determination and expert help along the way.
Thankfully for patients at GRH's Freeport Campus, one their expert care staff members just became more advanced.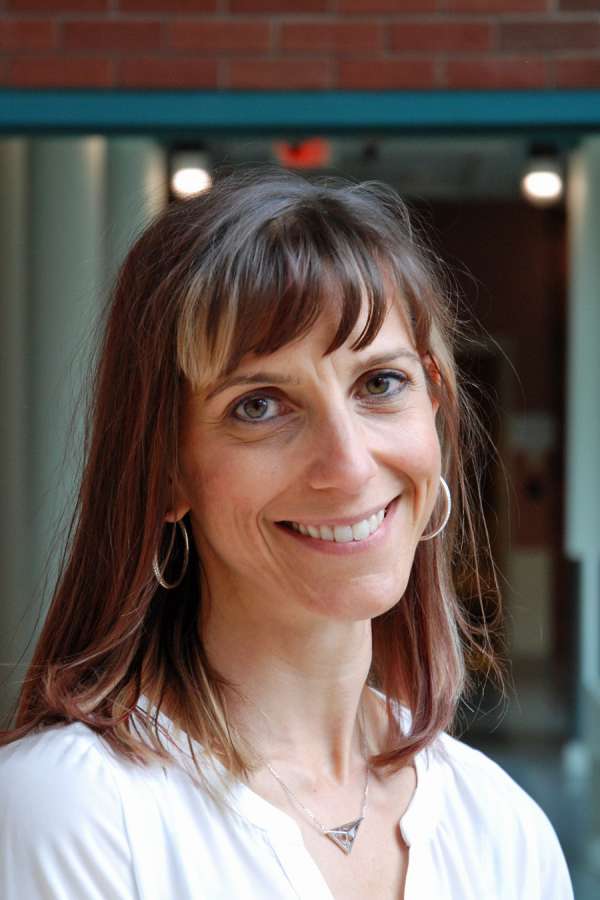 Sherry Rock [OT Reg. (Ont.)] is an occupational therapist in the hospital's neuro rehabilitation clinic. She's also become the first occupational therapist in Canada to become an adult occupational therapy instructor in neuro-developmental treatment (NDT) as certified by the NDTA ™ Neuro-Developmental Treatment Association.

NDT looks at how patients move and how their movements may vary from typical norms because of neurological conditions. Therapists use assessment and handling skills to help identify and treat movement issues. The approach helps patients to maximize their potential to recover their health and quality of life

Sherry has always enjoyed helping patients meet their unique goals in recovery. With her new instructor designation, she looks forward to using new and better evidence to make care as effective as it can be and sharing knowledge with her colleagues
She's grateful for her managers, mentors and colleagues who've supported her through her learning, care and now this designation.
---
Why did you become an occupational therapist?
I always wanted to pursue a career where I could help people. I liked the philosophy of occupational therapy as it is a holistic approach that is focused on working toward achieving clients' goals. It looks at the physical, cognitive/perceptual and emotional aspects of a person and how issues in these areas could impact a person's abilities to perform meaningful tasks.
How did you come to practice at Grand River Hospital?
I completed my last placement on the rehabilitation unit at Freeport. While on placement, a full time position became available that I could start once I was done school. I was fortunate because soon after I started at Freeport, I had a full time position in the outpatient neuro rehabilitation clinic which was exactly where I wanted to be and where I still am.
I am grateful to my manager at the time and my colleagues for supporting me as I started my career as an occupational therapist at GRH.
What clientele do you support and how do you help?
I work with people with neurological conditions (such as a stroke). I work collaboratively with patients, families and other team members to help people become as independent as possible in tasks that are meaningful to them.
I look at how physical, cognitive, perceptual and emotional impairments impact patients' day to day lives and then work with them to address these challenges. In the outpatient setting, goals are very individual and diverse. They can range from returning to various roles within the home or community.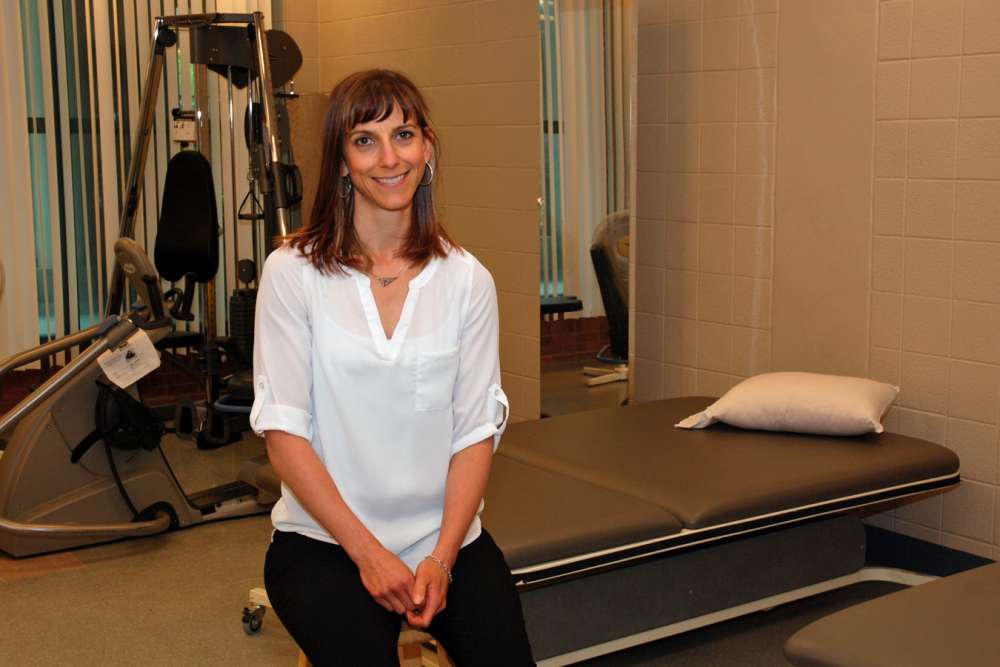 You've become the first adult neuro developmental treatment (NDT) occupational therapist instructor in Canada. Why did you pursue this certification?
When I started my career, I knew there was a lot I could continue to learn and I wanted to provide my clients with the best care that I could. I was fortunate to work with and learn from many colleagues who were NDT trained, including one that is a physiotherapist coordinator instructor.  I also took many courses to continue to develop my handling, assessment and treatment skills.  As I continued to take courses, the more I realized how much more knowledge I could gain.
I felt the best way for me to continue to learn and develop my skills to best help my clients was to become an instructor. By being an instructor, it gives me the opportunity to learn from many therapists on courses and from other instructors who have a wealth of knowledge. 
How will it help you in the care you provide?
I know I still have a lot of learning to do but I feel that being an instructor gives me an opportunity to continually learn and develop my assessment, treatment and handling skills to provide the best care I can to the hospital's patients. As well, as occupational therapists, we provide a lot of education to our patients and families. This experience enables me to become a better educator to these individuals.
What do you enjoy about your role?
In the outpatient neuro-rehabilitation clinic, patients are often just home from their neurological incident and are trying to make sense and accommodate to everything that has happened. I love working with them, their families and my colleagues to problem solve and work through challenges to help clients maximize their potential to enable them to return to previous activities and roles or to explore new ones.
It is so satisfying to see how far patients can progress and how with time they can often gain control over an unforeseen situation. I learn so much about strength, perseverance and resiliency from my patients and their families. 
More GRH Stories