Posted: April 19, 2016

September 11th 2001.
As a young nurse in Savannah Georgia, Tammy Wehrle saw the attacks on New York City and Washington and tried to help by making her first blood donation.
Tammy wasn't successful on that fateful day, but she has since given more than 40 times. Through her work in GRH's intensive care and surgical programs, Tammy has seen the direct impact of blood transfusions on patients first-hand. She gives through the hospital's partnership with Canadian Blood Services.
Tammy is among the many dedicated donors who helped GRH raise the second highest number of blood donations of Ontario hospitals.
She's passionate about the on-going need for people to give the gift of life and its critical importance to many patients.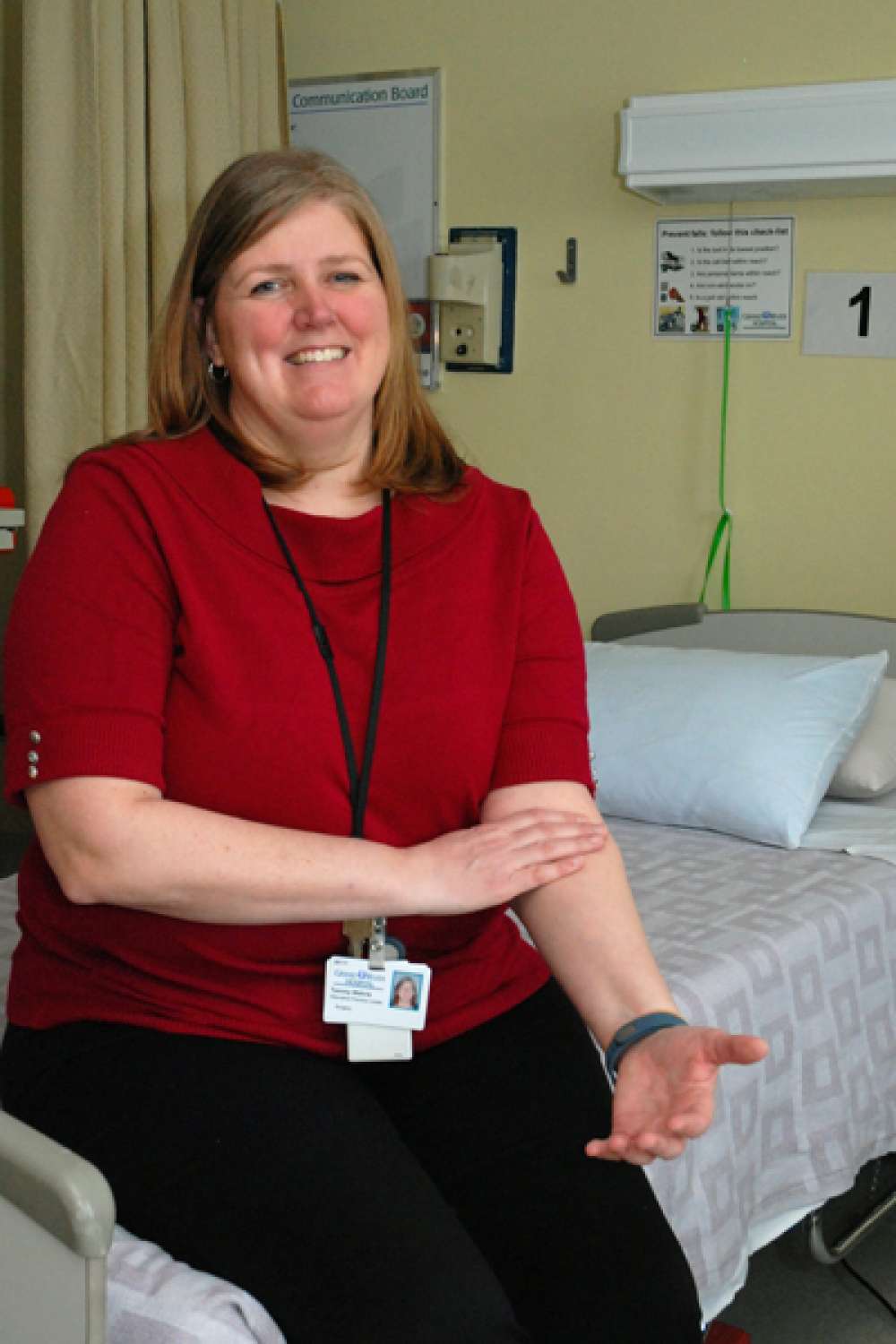 What happened when you tried to donate on September 11th?
I tried to donate that day but was turned away because tons of people were lined up to donate.
But you have gone on to give many units of blood. Why's that?
It really is that simple: we need blood as there are no other options. Blood carries oxygen-there is no substitute for that.
What has continued to encourage you to donate?
I've seen hospitals from different roles. From an intensive care perspective for example, I have seen over and over the impact on patients' lives with transfusions. Patients go from being really unstable, where they are close to dying, and then stabilize and recover just because of a transfusion.
It is sometimes so simple really but if we didn't have the blood the patient could have died or have had a lengthy complicated recovery or long drawn-out death.
How would you encourage others to donate?
I would encourage someone to donate by saying that it is such a simple act that can help so many people. For an hour of their time they could be saving someone's life. What could be better than that?
For someone who is nervous, I would try to find out what specifically they are nervous about and try and give them my experience as a donor. I might recommend that they visit the clinic and talk to the staff or maybe even another donor to help put their mind at ease. 
More GRH Stories