Posted: March 31, 2017
Nephrology, or the specialty of kidney care, wasn't love at first sight  for Dr. Gerald Rosenstein.
But when he moved out of the classroom and had his first direct experience in kidney care, Dr. Rosenstein found a love for the practice that's endured for more than 30 years.
A person's kidneys remove waste products from the body by filtering over a liter of blood  every minute. When kidneys fail, dialysis treatments are required to sustain life by removing those toxins.
GRH is the regional centre for kidney care in Waterloo and Guelph-Wellington. Dr. Rosenstein has watched dialysis care advance, become more effective and provide for a much better life for patients. He's enjoyed working closely with care providers from many disciplines and developing long lasting relationships with his patients.
Now as the chief of nephrology at GRH and medical director of the renal program, he's helping to guide what he calls the best renal program in Ontario as it grows and supports additional patients.
---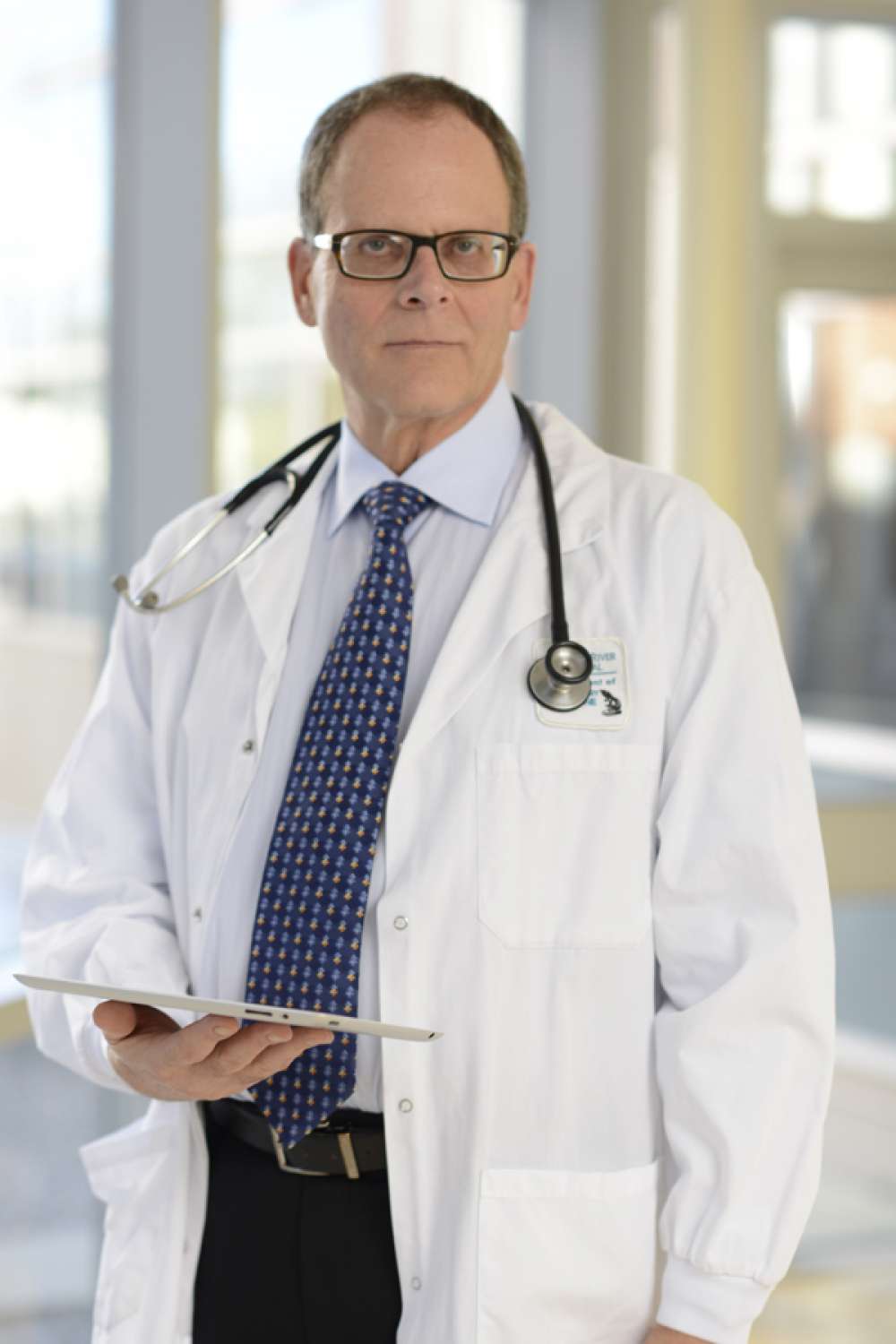 How did you become interested in nephrology?
When I was in medical school, I found the renal system to be the one area that provided me with the greatest challenges. But my first rotation as an intern was in nephrology. I really liked it; I had some superb staff doctors supervising me who were very impactful in my development as a young physician.
I enjoyed the comprehensive nature of nephrology. One doesn't only see patients with kidney disease. I see patients with kidney disease and heart disease, or kidney disease and diabetes or kidney disease in critical care settings. So it really allows one to practice a full scope of medicine.
What changed for you to grow to enjoy renal care?
I think the difference was sitting in a classroom and learning renal physiology from textbooks,  as opposed to seeing and interacting with real live patients. I enjoy the fact that nephrology covers so many areas in medicine and has allowed me to develop long term relationships with my patients.
How did you come to Grand River Hospital?
Nephrology training encompasses a total of five years: three in general internal medicine initially and then two in nephrology. After the first year of nephrology, one is qualified as a general internal medicine specialist.
After my first four years of residency, I decided to defer my last year of training to do locums (providing temporary relief for other physicians). I spent six months up north in Kirkland Lake.  I was the only internist from Timmins to Sudbury to North Bay and over to the Quebec border.
One day, one of my professors at the Toronto General Hospital was having lunch with an old colleague, Dr. Tom Liu (the founder of GRH's renal program). He mentioned my situation to Dr. Liu, and shortly thereafter, I began working as a locum nephrologist in Kitchener in 1985, supporting our two original nephrologists.  I returned to the Toronto General the following year to complete my nephrology training, but had already developed a love for the renal program and people here at the GRH. I began practicing full time in Kitchener in 1987.
Since then, we've hired several other nephrologists, with the total now seven. Everybody who came on after me has done so after doing locums, kind of like an audition. Each new physician was well known before they joined, which has allowed for the development of a very cohesive, compatible group.
After I completed my training, I had academic opportunities, but they didn't interest me. I went into medicine because I really like seeing patients. I like people; I like engaging them and interacting with them and I wanted to do clinical medicine. Research and teaching had less appeal for me.  Little did I know that we would one day become a teaching centre here at GRH.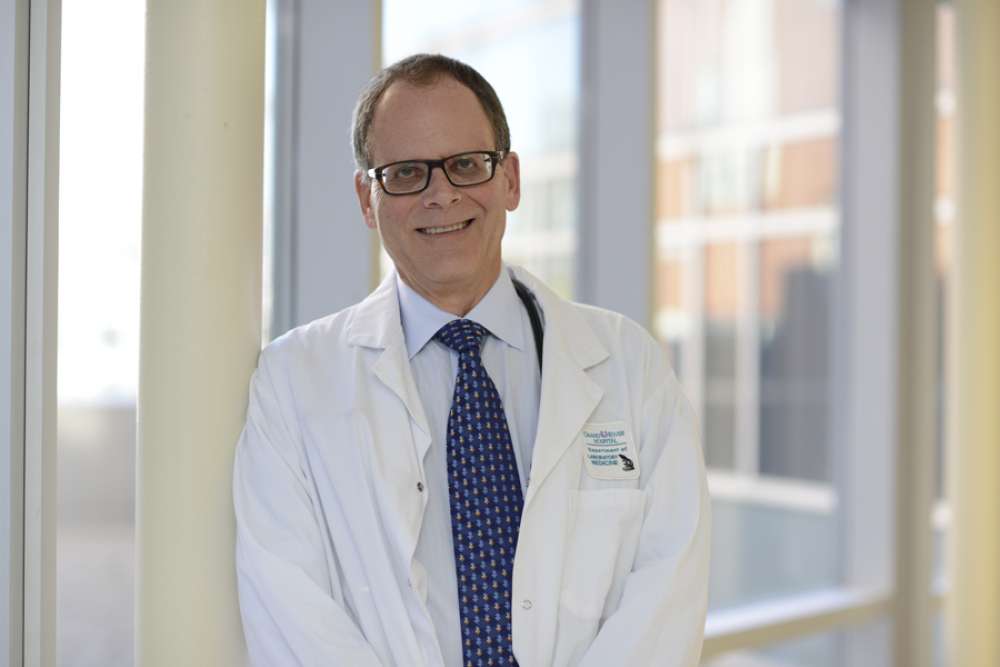 What's been the biggest change in nephrology practice in your 30 years?
When I started in nephrology in the early 1980s, dialysis care was in its adolescence. Dialysis hadn't been around for very long. It came on the scene to some degree during the Korean War, but had very limited application until the early 1960s.
Technological advances have made dialysis much easier for patients, much less likely to cause symptoms and much more effective and efficient. They have also enabled patients to receive their treatment at home, a concept that we strongly endorse. Independence and control of one's own care is tremendously empowering for patients.
Home therapies have proliferated extensively. Due to the nature of Canada's geography, people may have to travel for long distances to urban centers to receive kidney care. Home or independent dialysis has helped to provide a solution for many.
People are also living longer and have a greater potential exposure to many health issues. As a result, we are seeing older patients with kidney disease. As people get older and as their medical problems increase, kidney failure and dialysis adds a tremendous burden to the health concerns they're already dealing with.
What keeps you going after 30 years as a nephrologist?
It's gone by in a flash. I remember when I was the young nephrologist in town; now I'm the oldest nephrologist here… which I don't like very much but what are you going to do!
I think we have a great program, I believe the best in Ontario. We have wonderful people working here. When one comes to work in the morning, it's not just doing your job. It's also about involving oneself and sharing your life with your patients and your colleagues. The people I work with everyday keep me going, many of whom I've known for over 30 years and who have become close colleagues and friends.
As GRH becomes more focused on teaching, how has that affected you?
I certainly enjoy teaching. We are working on developing a nephrology rotation for medical learners. My first love, however, is still seeing patients. That's what I mostly enjoy doing, something I hope never to give up.
When I started here, we were a small community hospital.  Now we're a large referral center for many areas in medicine and a teaching hospital. We're the receivers of critically ill patients, rather than the ones sending them to other sites.
I can't imagine what other specialty in medicine I would choose, nor any other occupation I would want. The only other job I could think of -but I don't have the knees or ankles any more- would be point guard for the Toronto Raptors! 
Learn more about GRH's regional renal program serving Waterloo Region and Guelph Wellington.
More GRH Stories