Posted: August 16, 2016
By Amanda Paul, GRH volunteer correspondent

Joanne Bulkiewski leads quite a busy life while traveling the world as a flight attendant. Despite her busy schedule, Joanne has set aside one day during the week to volunteer in two departments at GRH.
For 12 years, she has given her time to help our patients and staff in the emergency department and most recently in the fracture clinic as well.
Joanne considers volunteering at GRH to be the highlight of her week.
---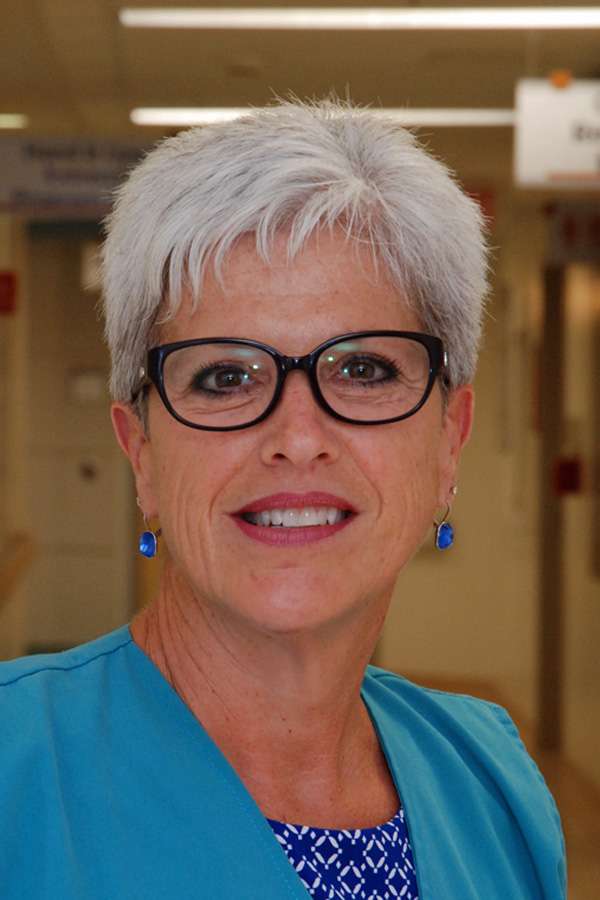 Why did you start volunteering at GRH?
I don't work in my community. I have been working abroad for many years, so I felt it was important for me to volunteer locally. I knew it was time for me to give back. While I'm here, I enjoy assisting in any way that I can. I feel that I can make a difference.
When did you realize you wanted to branch out to volunteer in different departments?
I noticed a volunteer position became available in the fracture clinic for the same day that I was already here for an afternoon shift in the ER. It was a perfect fit to extend my day. So I applied and received the position.
Even though my shift is only until 3:30, I often like to stay and finish what I'm working on. If I'm with a family or individual that needs to be helped, I don't like to leave until they are accounted for.
I seem to get along well with everyone who works in both departments; as well as the patients that come in. I love being of assistance. I feel that my assistance is much appreciated.
With your busy schedule, what makes you want to continue volunteering with GRH?
Grand River Hospital is a great environment in which to volunteer. I feel so welcome and appreciated. As soon as I arrive, some of the nurses/staff will say thank you for being here even before my day starts. The staff are always so busy while they're working with their patients; so if I can respond to non-medical requests, it can save them valuable time.
How does your work as a flight attendant help in your volunteer role?
My role at the hospital is quite similar to my professional role as a flight attendant. My job entails providing numerous services and assistance to all passengers. It requires having a "people-person" personality which aligns quite nicely with the role of a volunteer.
What have you learned from volunteering?
I've learned that when you're a volunteer you approach people differently. You can be yourself and you can be helpful. All the people that I've ever met at GRH have helped me grow to appreciate this opportunity. It's a very rewarding feeling knowing that you've made a difference in your community. When you leave at the end of the day, you know that you've done something to help someone else.
What would you say to new or potential volunteers?
Any time that I meet anybody that shows an interest in this environment, I encourage them to go out, try it and make a difference. Our job is to meet and help people as soon as they walk through the door. We need to be welcoming and accepting of anyone who needs the help – that's what volunteers do.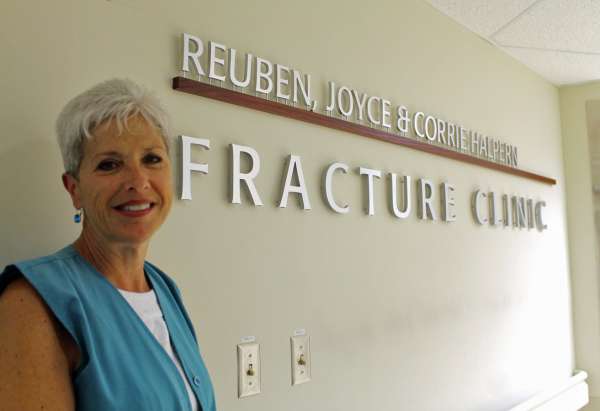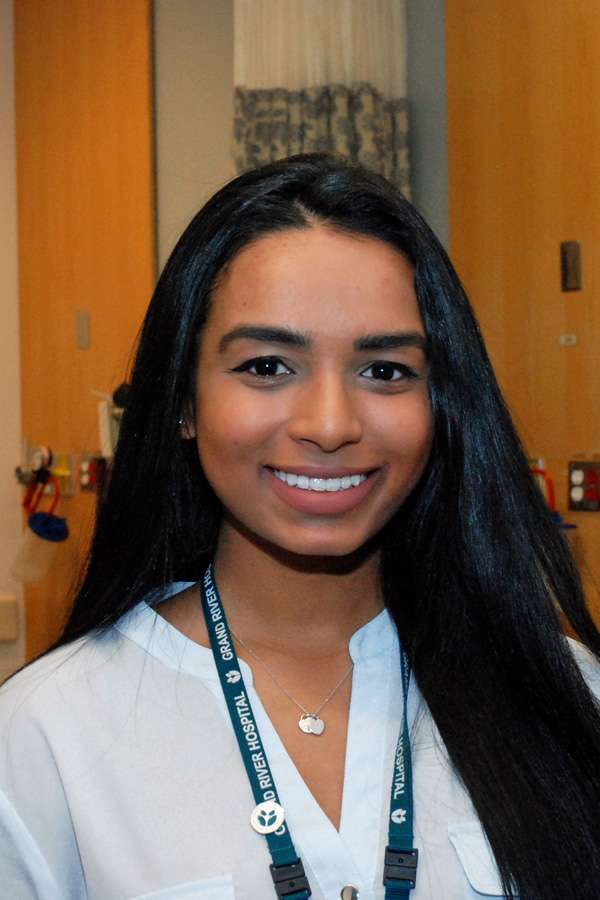 Interview and photography by Amanda Paul
Amanda Paul is Grand River Hospital's volunteer correspondent. Amanda has volunteered at GRH's Freeport and KW campuses since 2012. She's passionate about telling the stories of her volunteer colleagues at the hospital.
Learn more about Amanda and her role at GRH...
More GRH Stories