Posted: July 14, 2016
By Amanda Paul, GRH volunteer correspondent
John Goertzen brings a lifetime of volunteer experience to supporting patients in one of Grand River Hospital's busiest departments.
John's volunteering journey began 50 years ago in Orillia. John currently volunteers his time at the Grand River Hospital with his wife Stella in the emergency department.
John is the first friendly face that an incoming patient or their family sees when they walk through the emergency doors.
Even though his position can come with high-intensity moments, he enjoys every moment of volunteering. He's passionate about the benefits of volunteering, both for the person giving time and the person benefiting from the service.
---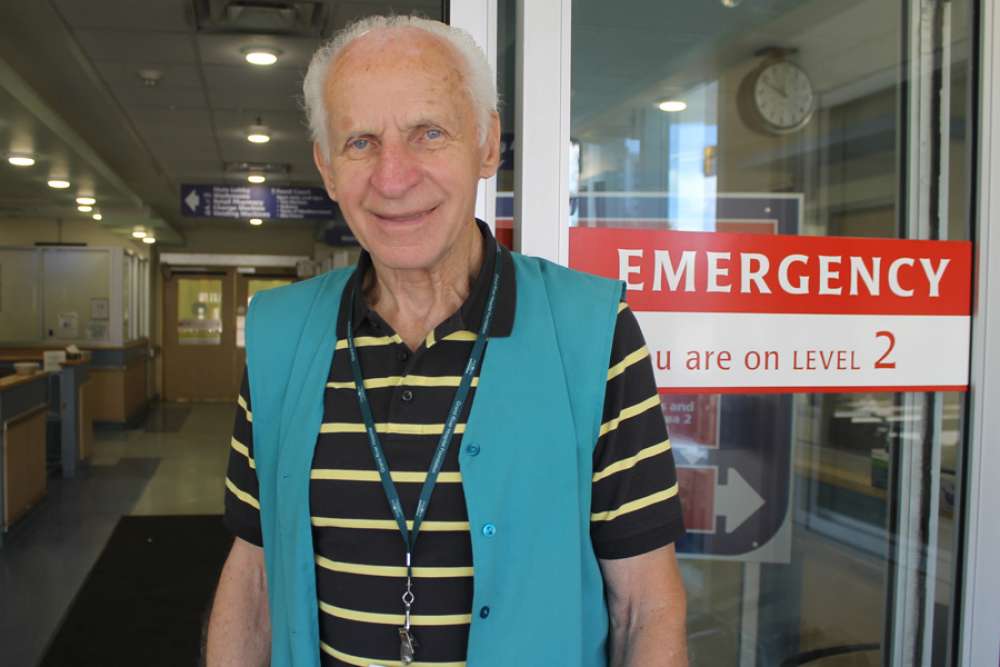 Why did you start volunteering at GRH?
We moved here from Niagara about seven years ago, and I have been volunteering for the last 50 years so this is continuation of that.
I started with the Centre for the Developmentally Challenged in Orillia. Once that centre closed, I started an organization in Niagara to develop facilities and programs for the people who were being released. I did that for about 35 to 40 years.
I also volunteered with the Women's Resource Centre in Beamsville and Victim's Services for the entire Niagara region.
Volunteering with GRH was actually Stella's idea. She volunteers a lot too and she came forward with it. She came home one day and proposed the idea and I said, "Well I've got some time" and I accepted.
What makes volunteering in the emergency department unique?
I would say the variety of people I get to interact with. It's so fulfilling. Being able to help visitors and patients trying to find their way through the department. More importantly, helping patients get situated and entered into emergency properly. Even once they have been admitted, I keep in touch with them while they're waiting in case they start to feel worse.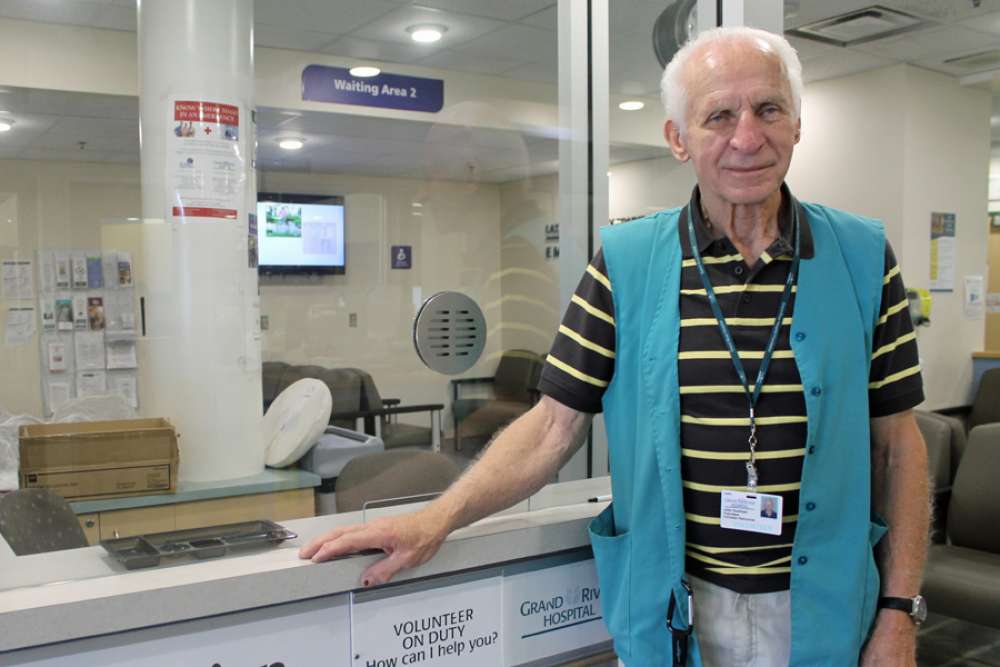 What is the most difficult part of your position?
I've been in the emergency department when patients have arrived with life threatening conditions. I've provided support to families of those patients, sometimes when their loved one doesn't survive.
What have you been able to take away from being a volunteer?
I grew up in Manitoba as a Mennonite and I did a lot of reading. We didn't have TVs so I read about over 100 books. When I was around 12 years old, I read the book called "Les Miserables" and that book changed my life. After reading that book, I changed the way I behaved in so many ways.
On my desk in my office, I have many quotes that I look at for inspiration. The quote that always sticks out in my mind, and has for the last 50-60 years, is one by Albert Einstein. "Only a life lived for others is worth living" – and that's the point in my life where I'm at. I do this more so for myself because volunteering is so fulfilling.
Do you have anything you would like to recommend to other volunteers?
I would recommend that other volunteers put volunteering first. It makes such a great difference in people's lives. They may not know the value of how much their time makes to someone else. Volunteering is so enriching – for those being helped and those helping.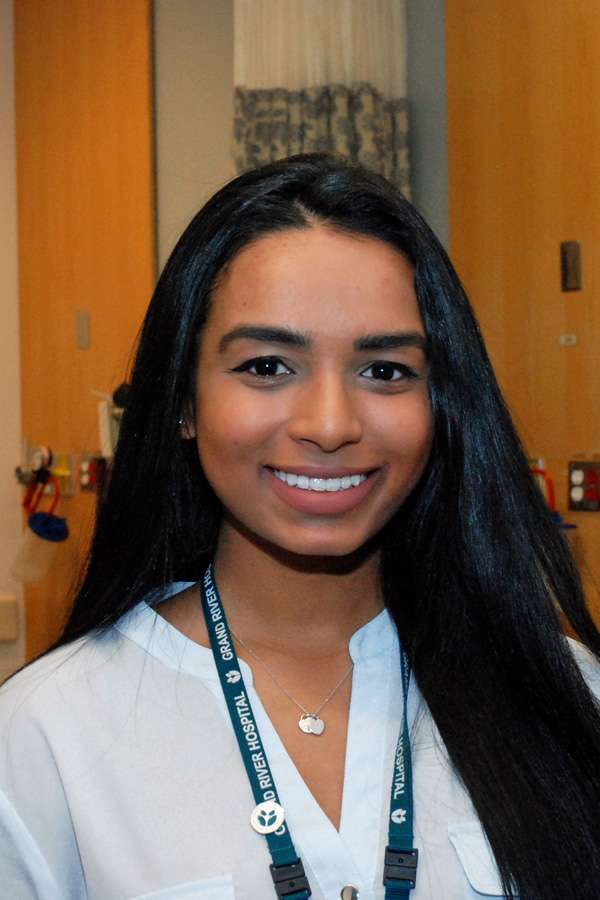 Interview and photography by Amanda Paul
Amanda Paul is Grand River Hospital's volunteer correspondent. Amanda has volunteered at GRH's Freeport and KW campuses for more than five years. She's passionate about telling the stories of her volunteer colleagues at the hospital.
Learn more about Amanda and her role at GRH...
More GRH Stories