Posted: February 8, 2017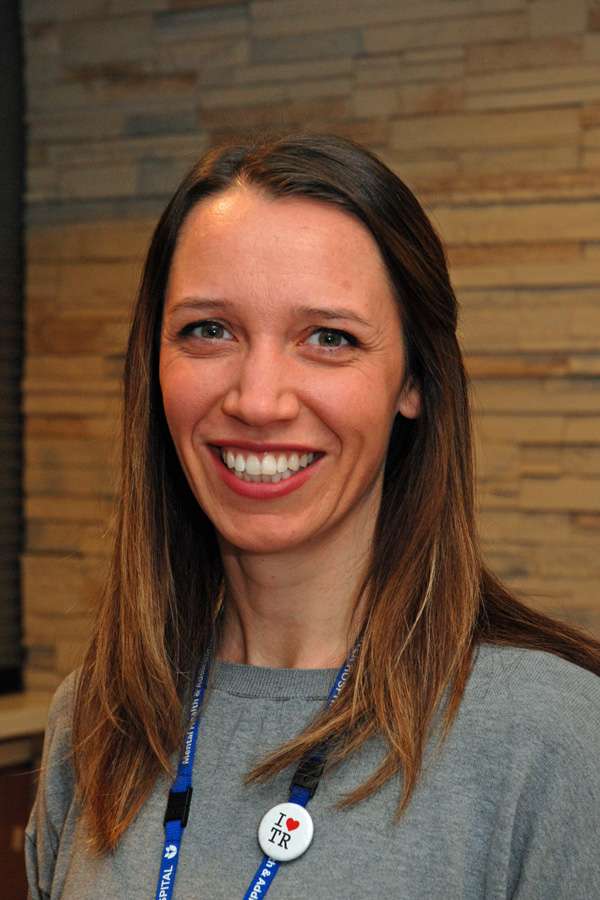 Recreation therapy at Grand River Hospital is a vital part of recovery. Games and activities help patients to practice various skills, overcome barriers and re-gain their confidence.
Lindsey Oretan is among a dedicated group of recreation therapists providing care at GRH. She supports patients in the specialized mental health program at the Freeport Campus.
For Lindsey, helping clients in mental health means focusing on the person to help them feel supported and encouraged. Her work is vital to the mental health program's goal to instill hope and foster recovery for those seeking care.
---
How does recreation therapy leads to faster and/or better recovery for patients?
Recreation therapy has the ability to meet people where they are and assist them to develop goals in meaningful activity. Working towards a goal means that they are actively working towards their own recovery.
I think if you can support a person to overcome barriers and to gain skills that they can use while in hospital and after discharge, that's a win every time. For me it's about the ability to foster a sense of self which makes recreation therapy unique.
Why did you become a recreation therapist?
I didn't know anything about recreation therapy when I applied to complete a therapeutic recreation degree at the University of Waterloo.  I knew that I enjoyed working with people, I knew I wanted to support those that needed some extra assistance and I also knew that I wanted to work in an environment that allowed me to be active, positive and professional.
The more I found out about recreation therapy the more it just seemed like the right fit.  I essentially get paid to encourage people to enjoy themselves. For me that has dream job written all over it!
How did you come to work for GRH at Freeport?
I was working at Regional Mental Health Care St. Thomas when the divestment of mental health services can into effect.  I voluntarily made the move to the specialized mental health program at GRH's Freeport Campus when the new program opened. That was in October 2010.
What client groups do you support?
I support the adult population in the specialized mental health program. That means that I support anyone from 18 to 82 years and beyond. I also support people with a variety of diagnosis; schizophrenia, depression, obsessive compulsive disorder, just to name a few. It's a wide demographic to cover.
How long have you been at it, and how has rec therapy changed in those years?
I've been in the field for 12 years and during that time the recreation therapy field has gotten stronger and more widely known. With that I think that people are now taking us more seriously and we are seen as a positive aspect to an interdisciplinary team. Recreation therapy at its essence though has also stayed the same. It's about engagement and feeling good while doing the activities that you enjoy. 
What keeps you challenged in it?
In terms of recreation therapy, there can still be the perception that we are there to "keep people busy".  It's the continued education of both staff and the clients that a recreation therapist, no matter what the activity, always has a goal in mind. For example, what may look like a simple card game is actually building on a skill set such as cognitive skills, social skills, or fine motor skills.
In terms of working in mental health, it's the stigma. The clients that I work with continue to be seen as their diagnosis first instead of the talented, caring, vibrant individuals they are. The challenge can be to convince the people that I support to believe the positive messages they receive instead.    
Why do you love recreation therapy?
I love my job because of the clients and staff members I get to work with! Every individual has their own goals and interests, which means that I get to be a part of the activities that are the most meaningful to that individual, at a time that is definitely full of challenges. I get to be a part of experiences that positively contribute to a person's self-confidence, well-being and quality of life.
Also, the staff members at specialized mental health are so amazing and supportive!  It's a rare find to be on a team where you know people will come together to help with whatever challenges happen along the way.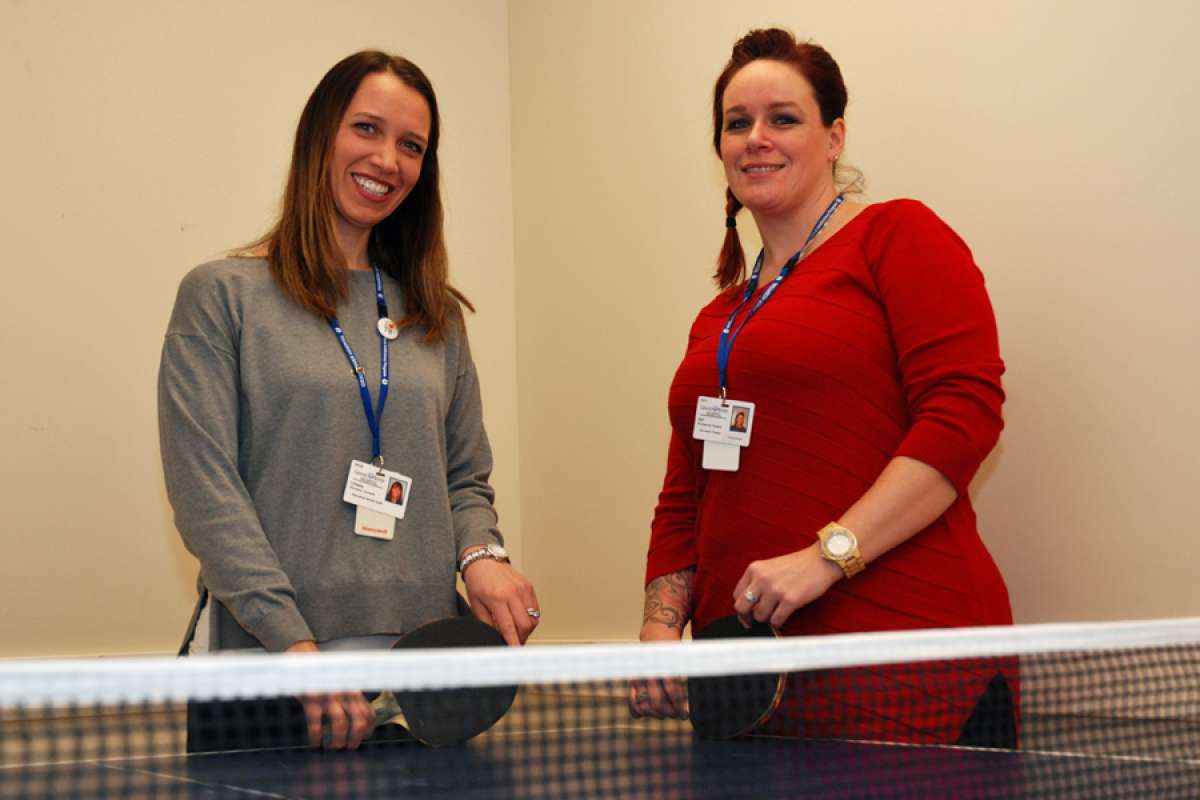 More GRH Stories