Posted: September 20, 2016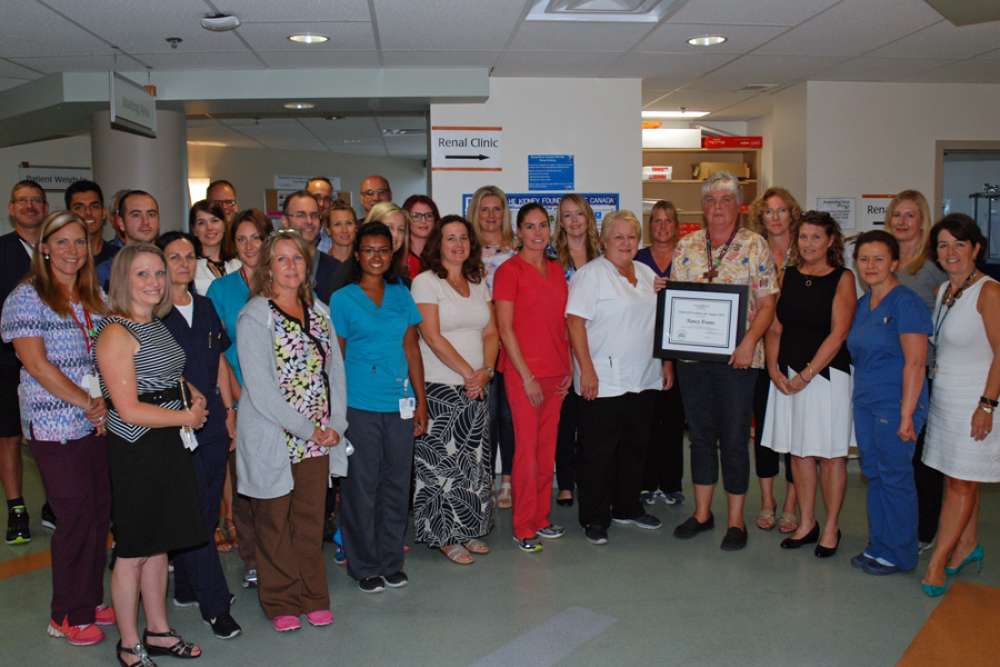 Every year, Nephrology Health Care Professionals Day is celebrated to recognize the outstanding contributions that nephrology (kidney) healthcare providers make daily to quality patient care. 

GRH is the regional provider of kidney care services. We offer service in Kitchener at GRH's KW and Freeport campuses, as well as at satellite locations in Guelph and Palmertson. We're very proud to serve patients through Waterloo and Wellington with life-sustaining kidney care services.
This day provides a great opportunity to celebrate our successes, to recognize those who have contributed to this success and to appreciate the healthcare team we work with every day.
On Wednesday September 21, the Grand River Hospital's renal program would like to recognize all the contributions all of our 263 team members. They include pharmacists, technologists, nurses, dietitians, social workers, and nephrologists, all who provide quality care to our patients with chronic or end stage renal disease.
We encourage you to read about some of our kidney care professionals making a difference in the lives of patients and families.