Posted: May 2, 2019
Coming up on her one year anniversary in the cancer centre, Catherine Dat knows the importance of educational resources available to patients and the role they play in self-care.
Catherine has been a customer service specialist in GRH's cancer centre for nearly a year and provides support to patients and their families as they navigate through their cancer experience.
Catherine spends much of her time managing patient education materials to ensure they are available when a patient needs them most.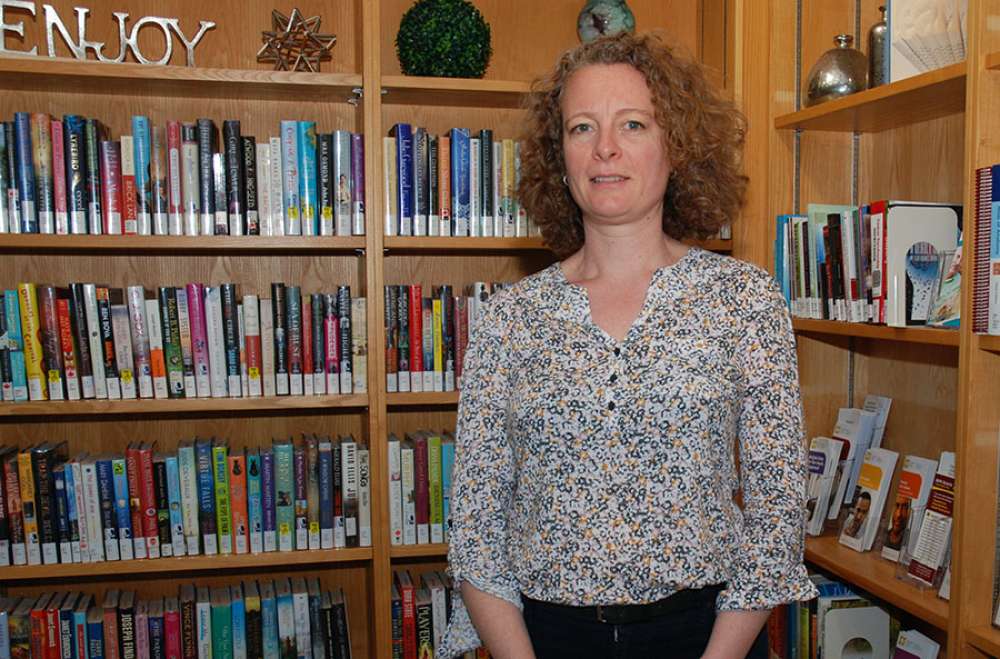 1. What do you love most about working in the cancer centre?
There is a caring atmosphere throughout the cancer centre. Volunteers and staff are genuinely attentive and caring to the patients and visitors here.
2. What type of work do you do in the cancer centre and how does it support our patients?
I work with our regional cancer partners, like the Canadian Cancer Society, to ensure we have the most up to date information available for our patients. I help track new materials as they are made available and look for replacements when materials are no longer available. I also help to ensure information is available throughout the cancer centre where patients need it most.
3. What is the one thing patients can benefit from with the resources available in the cancer centre?
I think education is crucial in any form during the cancer treatment process. It allows patients to understand what they are going through and gives them more control over their experience. For example, learning about how to manage anxiety can alleviate stress associated with cancer. The resource centre is full of very helpful educational material regarding all types of cancer that are treated here at the cancer centre. It also holds practical material such as recipe books as well as entertaining material such as fiction novels. 
4. What resources do you encourage patients to learn more about?
I encourage patients and visitors to go through the resource center and browse through the material to see if you can find something that might help you through your cancer experience.
5. What is the one piece of advice you would offer a new patient coming into the cancer centre for the first time?
Advocate for yourself. Bring a friend or a family member. Ask all and any questions you have. The doctors and nurses are here to help you. Let the volunteers and staff assist you in any way you need them to. Remember that there are nutritionists, therapists, and social workers (and more!) who are also available to help you.
More GRH Stories