Posted: March 29, 2021
*This feature was written by Madison Maguire, McMaster University student and intern Child Life Specialist at GRH*
At GRH, we have three Certified Child Life Specialists (CCLS) who work at the KW Campus in the Children's Program and provide care in a number of areas within the hospital. While they're most often found on the Pediatric Inpatient unit or in the Pediatric Outpatient clinic, they also support children and families in the Emergency Department, OR/PACU, Medical Imaging and Special Testing, ICU, and the NICU.
Child life is a profession that offers psychosocial support for infants, children, youth and families experiencing stressful life events, particularly as they relate to health care experiences.

Certified Child Life Specialists are educated and clinically trained to support the developmental, emotional, and psychosocial needs of hospitalized children and their families.
As with many other areas in the hospital, the Child Life team has had to find creative solutions to continue their work during the COVID-19 pandemic. We caught up with our Child Life team – Brenda, Brittaney, Mary, and Madison – to learn more about their work!
What does a typical workday look like?
"My typical day would involve prioritizing patients and ensuring all psychosocial and normalization needs are met for kids and families. I also help children cope during medical procedures when they happen on the unit and prepare children for other tests, procedures, and surgeries that happen around the hospital." - Brenda
"A typical workday for me includes supporting children in the Outpatient Clinic by teaching them about the hospital, using therapeutic techniques to support them through procedures and providing age-appropriate activities for them to do during their visit." – Mary
How has the COVID-19 Pandemic impacted the way you work?
"The Covid 19 pandemic has required all of us to be creative with our approach and the supplies we use. We talk with children and families about their fears and sometimes even about good things that have come out of being at home together. We provide opportunities for children to play and interact in a safe way." – Mary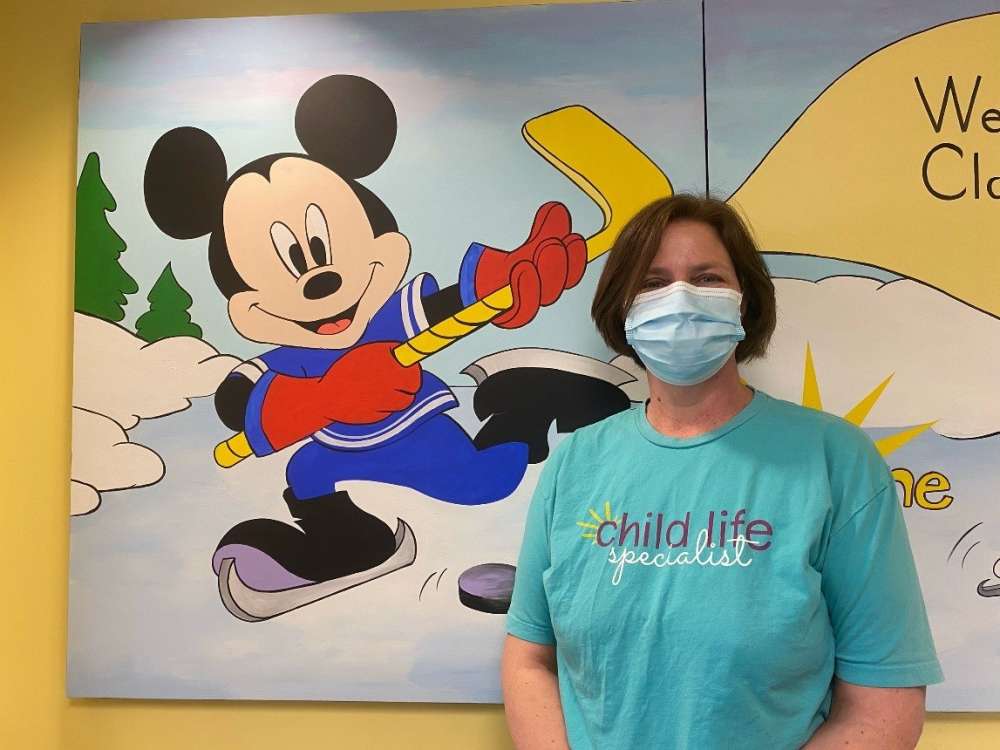 What does Child Life contribute to the healthcare team?
"Child life brings a new perspective and child-friendly approach to the team. We are especially good at communicating with children; understanding their needs, stressors, and reactions, and making the hospital a place where a pediatric patient can still be a kid!" – Brittaney
"Child life balances the healthcare team by focusing on the child's psychosocial needs. Children often talk and express themselves through play which allows us to share a unique perspective about the child." – Mary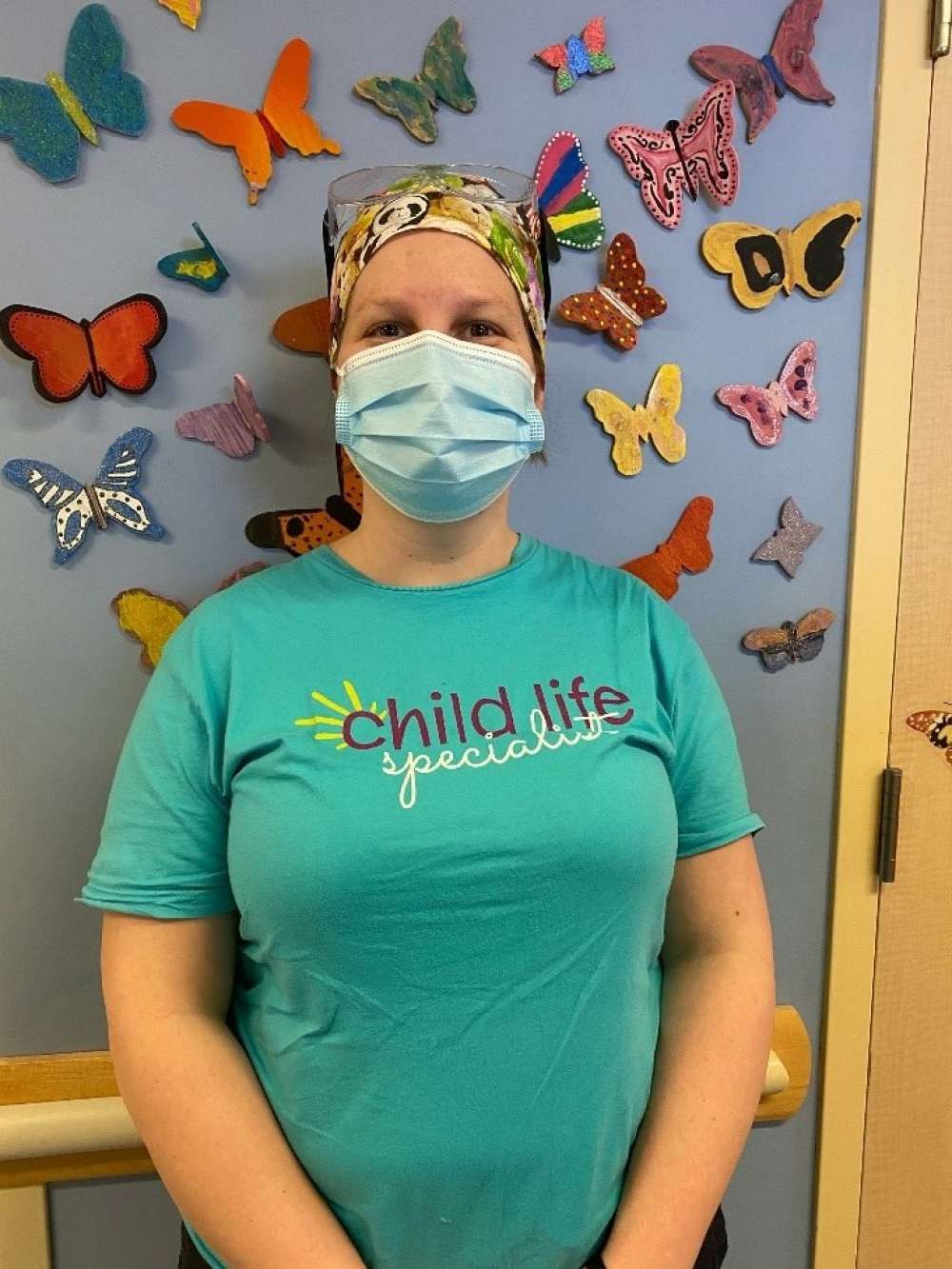 How can people access the services of a child life specialist?
There are a few ways to get into contact with child life. You can either send us an email, call our units (3A and 3DN) at ext. 2479, or come see us in person!
What keeps you inspired?
"The children! Their resiliency, their determination, their ability to hope and laugh through sometimes extraordinarily challenging circumstances." – Brenda
Where would you like to see the Child Life Program expand to at GRH?
"Everywhere there are children in the building, including children of adult patients who need support coping with their parent's illness. We also accept referrals to support adult patients with exceptionalities " – Brenda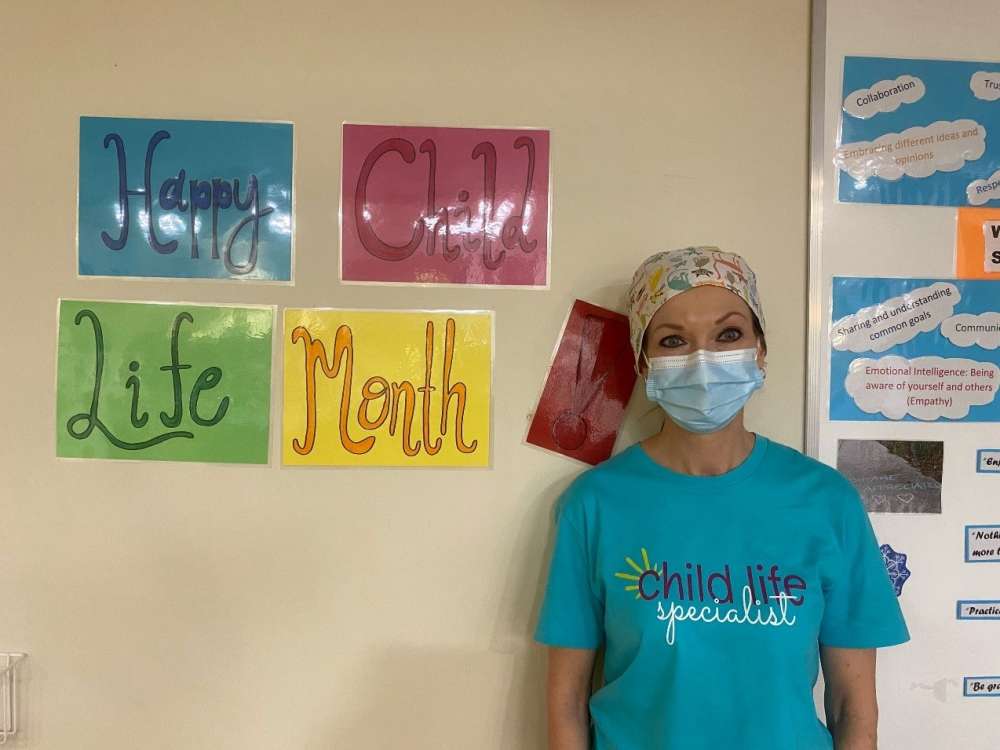 "I would like to see our program's hours extend to include evenings and weekends. Also, having a [CCLS] to support the infants, children, youth, and families who come into our Emergency Department would be a great next step." - Brittaney
"I would like to see the Child Life program expand to include the Cystic Fibrosis Clinic that operates in the afternoons in the Outpatient Clinic." - Mary
To find out more about how we help support pediatric patients and families at GRH, please visit our website at Children's Program at GRH.
More GRH Stories