Posted: September 11, 2016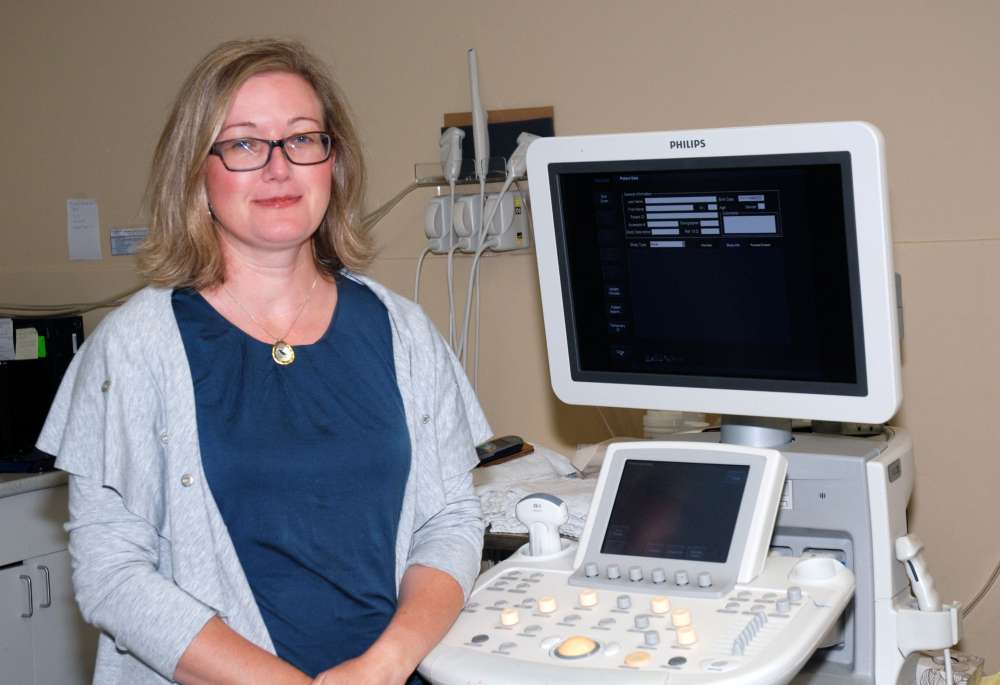 GRH is the largest medical imaging service in the region. In 2015 we provided over 30,000 ultrasound scans. That's approximately 82 scans a day!
Janice Bayley, the team lead for ultrasound services at GRH, brings over two decades of knowledge and experience to the fast paced environment. Janice has worked in a variety of related positions in Ontario as well as in the United States. She is grateful for the equality of care provided in Canada and to work at a hospital where advancing exceptional care for our patients is the number one priority.
What ultrasound services does GRH provide? 
We provide a wide variety of ultrasound services including musculoskeletal, pediatrics, kidney, cancer, breast imaging and biopsy cases, as well as pregnancy and emergency ultrasounds. Ultrasound is used increasingly as first choice for evaluating patients because it is radiation free and harmless to patients. Not only that, the equipment is non-threatening to patients, particularly children who can be intimidated by the hospital environment.
What benefit does our ultrasound service provide?
We have a large department with over 16 certified, highly qualified and vastly experienced technologists who are capable of scanning a variety of ultrasound cases. Our technologists work closely with the radiologists in our department to ensure the best quality of care and imaging for each patient. Continuing education also plays an important role in who we are as technologists. As a result, we are experienced at performing complex, emergency and high risk cases.
How can someone prepare for an ultrasound?
We recommend that patients come prepared for their exam. Some cases require a person to be fasting while others require a person to have a full bladder. It is also helpful if people dress appropriately for their exam to make it easier to either change into a gown or to have the area to be scanned exposed i.e. do not wear a turtleneck when the neck area is to be examined. 
What do you see when you walk into the ultrasound suite?
The ultrasound suite is quiet and comfortable. Sometimes patients fall asleep during their test! Each suite has a stretcher (bed), ultrasound machine and a scanning chair in it. There is also a supply cart containing linens and other supplies that may be needed by the technologist. Expect the room to be relatively dark as images are best seen on the screen in dim lighting! The quality and capabilities of our imaging just keeps getting better and better all the time. 
What is the biggest challenge of working in medical imaging?
One of the biggest challenges for us is space! Some cases are very difficult as patients can come to us in large beds with lots of monitors. It makes manoeuvring and scanning difficult at times, but we are always up for the challenge and do our best to accommodate the patient and obtain the best images possible.
What do you enjoy most about your job?
I have always enjoyed helping people. It is very satisfying to know that you have a part in helping someone get better by finding out what may be wrong with them, and hoping that by obtaining the best images possible you participate in their recovery process. It is very rewarding!
More GRH Stories