Posted: November 2, 2017
For 35 years, Judy Lavery has had the privilege of helping bring new lives into the world.
Since 1982, Judy has provided nursing care in Grand River Hospital's childbirth program. These days, she is the education practice lead in GRH's busy childbirth unit, helping to support care staff with the latest in research and evidence.
GRH's childbirth program provides a start to more than 4,000 babies every year. Given the hectic pace of the program, Judy sometimes puts her scrubs back on to provide direct care to expectant moms.
Through it all, Judy enjoys providing care and education while learning something new every day.
---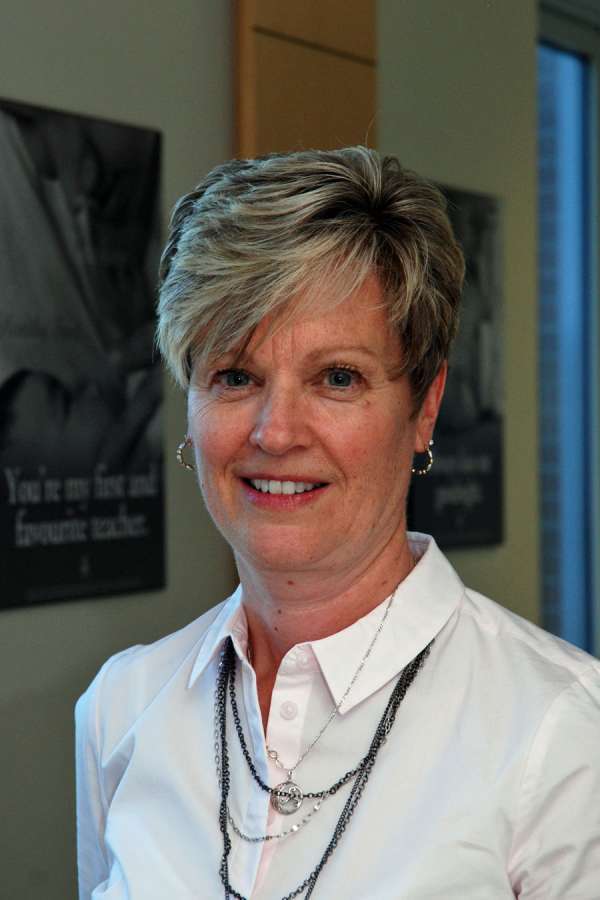 How did you get involved in health care?
I got involved in healthcare because I have always had an interest in biology and sciences. I chose nursing as I felt that a career in nursing allowed for a big variety of areas to work in. I liked the idea of health teaching, health promotion and helping patients.
When did you start at GRH, and what brought you here?
I started at GRH in December of 1982. I grew up in Waterloo Region and have family here, so my husband and I put our roots down where we grew up.
What's your role here now? What roles have you held over the years?
I am currently the education practice lead in childbirth. I have always had an interest in women's health, so I have worked in gynecology and childbirth as a staff nurse. Prior to the educator role, I was a resource nurse in childbirth.
What do you like about your work? Why have you remained at GRH?
I love the rewards of childbirth nursing. I also love the challenges of a very busy position. When I am educating new staff or communicating, supporting and updating staff of the constant changes, I find that I am always learning something new myself everyday!
What keeps you on your toes?
I enjoy the challenge of planning, implementing and educating in an ever-changing environment. I start with a plan for each work day, and many days the plan changes as soon as my day starts. Nursing isn't static, there are constant changes. Lots of days I put on greens and help on the unit with direct patient care when the acuity is high. My other work then has to wait.
What's been the biggest change you've encountered in your time at the hospital?
The biggest changes are probably the renovations to the childbirth unit and the state-of-the-art LBRP (labour/birth/recovery/post-partum) model. This allows women to remain in the same room throughout their stay. Other big changes since I started here include the emphasis on family-centered care and the shorter length of stay along with the many outpatient services now offered to patients after discharge.
Gone are the days when women would spend five to seven days in hospital after their babies were born!
How would you reflect on your 35 years of service at GRH?
While every job has its challenges, the demands and rewards of nursing in childbirth have been very satisfying.
Some days can be very challenging due to the unpredictability of the unit and sudden increases in acuity, but I have had the privilege of working with a great multidisciplinary team who care about the patients and wish to provide the best possible care to families.
Over the years, I have tried not to take for granted the privilege of helping bring new lives into the world— that miracle of new life!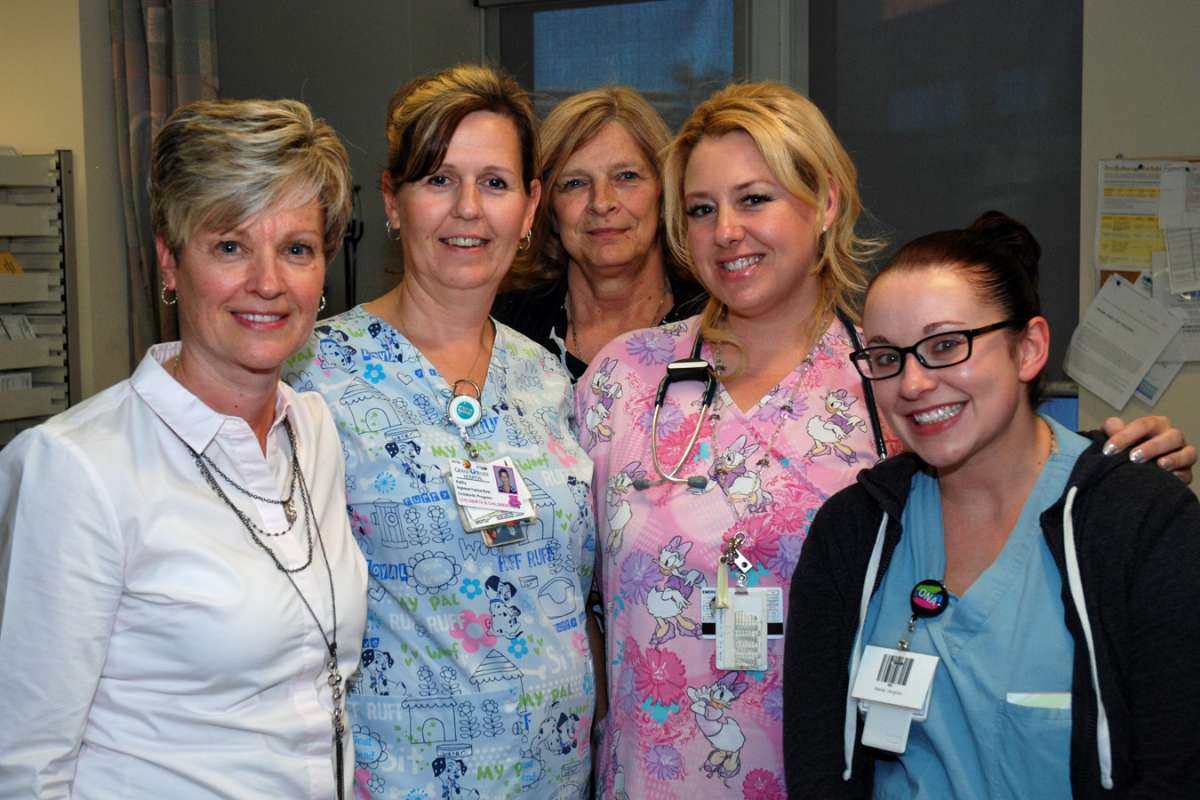 More GRH Stories