Posted: January 19, 2018
For Katie Cameron, volunteering at Grand River Hospital includes supporting patients, learning new skills and a good chat now and again.
Katie is a member of the hospital elder life program (HELP) volunteer team. The program pairs volunteers with older adults who are hospitalized.
Together, they complete exercises, have conversations and engage in activities designed to prevent delirium through hospital stays… a common concern for many patients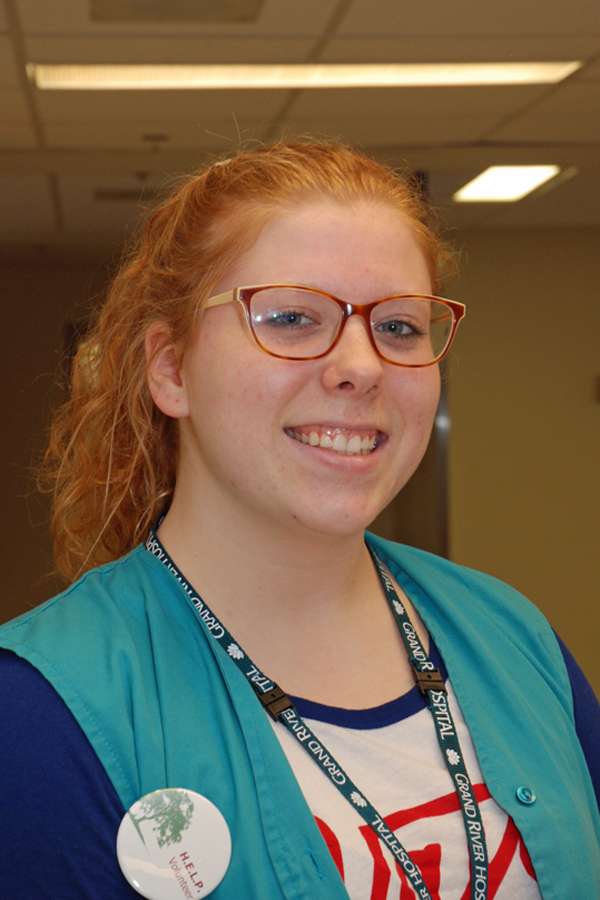 Katie is finishing high school, but is looking ahead at future career options in health care, something that runs in the family.
In addition to benefiting patients, HELP has given Katie a front row perspective on what a health care career may involve. She strongly recommends the experience to her peers.
---
How did you first become interested in HELP, and when did you start volunteering?
I first became interested in HELP in the summer after grade 12, when my mom (a pharmacist here at GRH) mentioned that it would be a great way to integrate myself into the hospital.
This program also helped provide me with exposure to many different roles at the hospital I didn't know existed. Additionally, it was the only volunteering position involving actual patient visits. I have been volunteering with HELP since September of 2017.
What do you enjoy about your time with HELP?
I enjoy getting to see patients' reactions when you come in. Many times, they're excited to see someone who doesn't need to assess anything. I also really enjoy getting to hear the stories patients share.
When HELP volunteers go into a visit, they come with a newspaper or an activity to try to spark conversation, and sometimes it will remind a patient of something in their life, and they will start talking about it. The experiences patients have had are truly remarkable to listen to.
What's the biggest thing you've learned through your HELP experience?
One of the biggest things I have learned through HELP is patience and how to stay positive and enthusiastic, even if a conversation seems like it's not going anywhere.
Sometimes a good conversation doesn't come naturally, but this program has helped me to find ways to get a discussion going even if there is not very much to start with.
It seems like a small thing, but once a good conversation starts, a visit with a patient can completely turn around. 
Often, volunteers have chosen HELP because it gives them experience that they can use in a future health career. How has that been a factor for you?
This was definitely a factor for me. As of right now, my career goal in the future, though undecided, will definitely have something to do with healthcare.
Not only does this program help expose me to various aspects and careers within a hospital that may not be as well known, it also allows me to get used to bedside manners and get comfortable with having conversations with patients.
I highly recommend that students interested in the healthcare field take advantage of an opportunity like this. There really aren't opportunities like this everywhere else. It gives you experiences and skills you can't possibly learn from a textbook or in a class. It's a fabulous program and I am so glad that I am a part of it!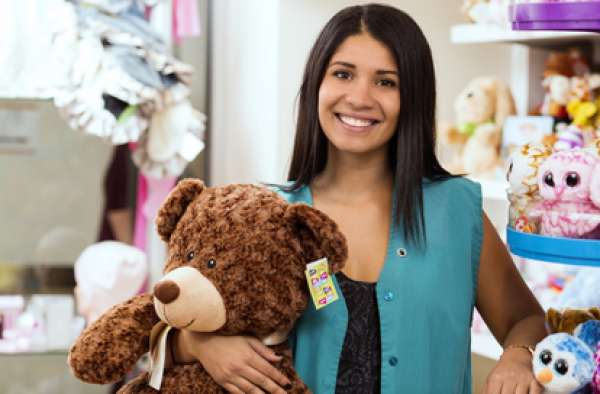 Volunteer and make a difference
GRH has nearly a thousand volunteers who help enhance patient care. Join us and make a difference!
Learn how to become a volunteer.
More GRH Stories