Posted: August 23, 2018
Hosting clinical trials in Grand River Hospital's cancer centre is just one of the many ways our cancer program is advancing exceptional care at GRH and helping improve the standard of cancer care worldwide. And with close to 20 clinical trials currently in progress at GRH, supporting an individual study is a balancing act for our clinical trial study coordinators who manage the study paperwork while also ensuring an excellent experience for patients enrolled in the studies.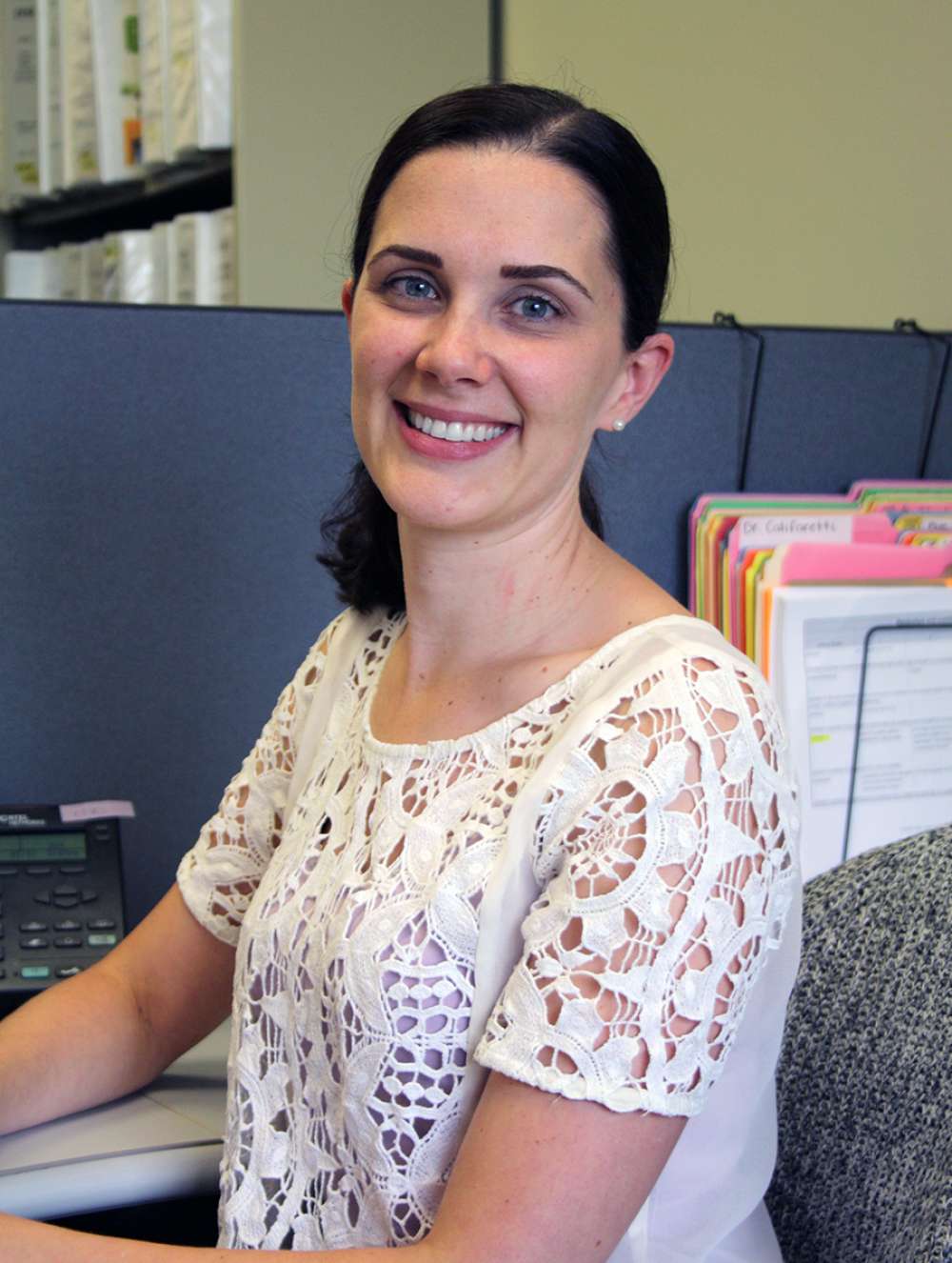 Kristin Krokoszynski has worked as a study coordinator in GRH's clinical trials department for almost 9 years. As part of the six member team, Kristin and her fellow study coordinators oversee all aspects of clinical trials – new medications for cancer treatments, new radiation therapies, or even exercise therapy – in Grand River Hospital's cancer centre. Together, the coordinators meet with the 50+ patients currently enrolled and being treated in clinical trials and the over 200 patients who are being followed after treatment.

"Even though we are all responsible for different clinical trials, this role is very much a team effort," says Kristin. "We are constantly asking each other's opinions about how to work with individual patients, learning from each other's expertise."
Each study is highly regulated with an increasing number of requirements and policies meant to protect both patients and their data throughout their clinical trial journey. And when dealing with patients, things aren't always as simple as checking boxes.
"Each patient is unique. Even though there are protocols in place, patients won't always fit in to the 'yes' or 'no' boxes that the protocols set up," Kristin says. "Investigators who are leading the study look to us as coordinators for knowledge of the protocols so they can make the most informed decision when there are issues. That's why our work is so collaborative. Being able to bounce examples and ideas off each other means we're always learning from each other."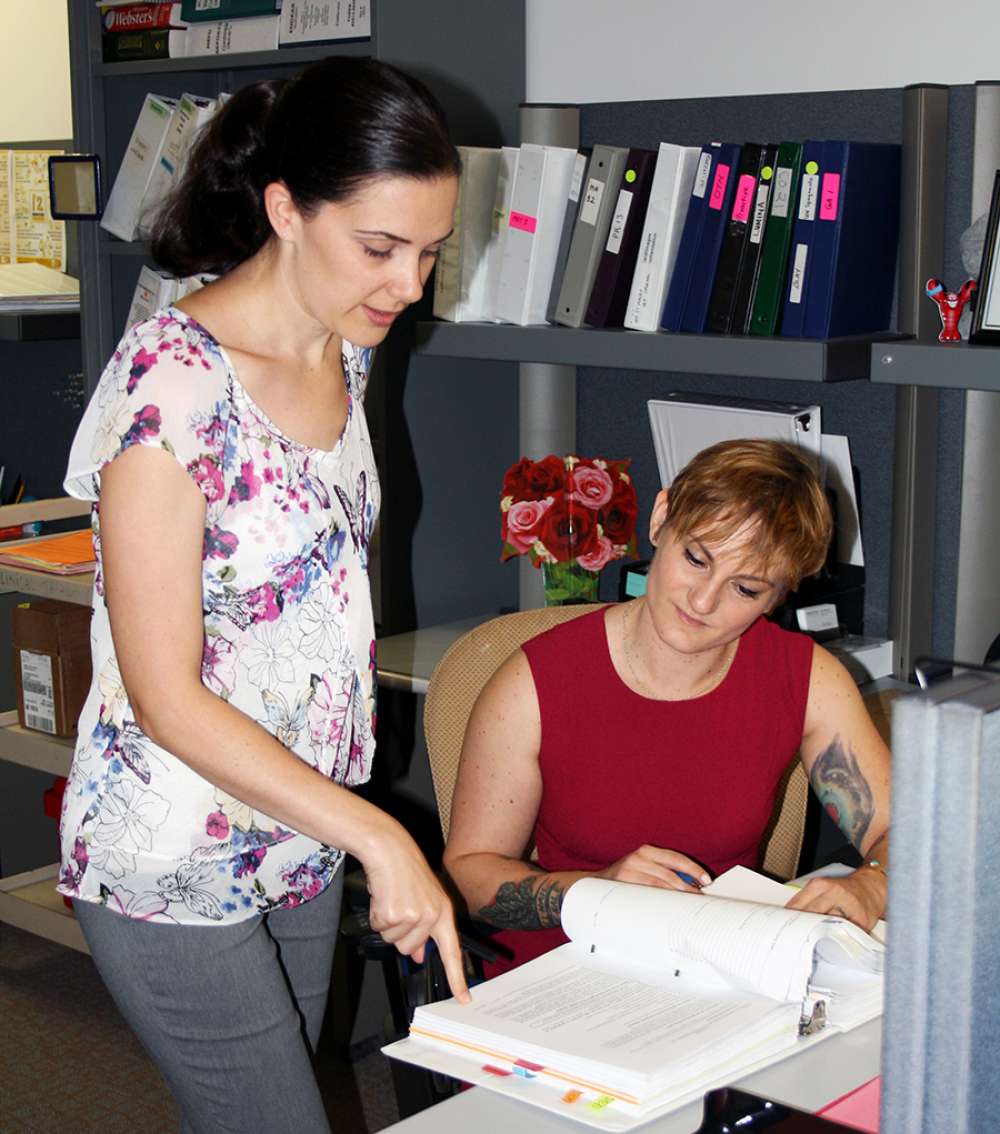 "The level of professionalism and work ethic with this group of study coordinators is tremendous," says Carla Girolametto, manager of research and clinical trials at GRH and who also oversees the study coordinators work. "Our coordinators are here because they are passionate about the work they do and they see the value in conducting the research."
And while a large part of Kristin's work is to keep everything running behind the scenes, she is also the face of the clinical trial for patients, following them on their journey from the moment they decide to participate in the study until the study concludes, or in some cases, until the end of the patient's life.
"In my 9 years here, I've met some incredible patients," says Kristin. "In this role, you meet with the patient every time they come in and you really get involved in their lives. You're asking them about their medical history and how they're feeling, and so much of that is tied to their personal lives. A lot of patients really open up and you create a close bond with many of them. I'm proud to be a part of their journey."
Though the job is sometimes difficult, Kristin says her role is "very rewarding."
"We're changing the standard of care because of the trials we have participated in at Grand River Hospital. Knowing we are part of something that became the standard of care to treat cancer patients is very rewarding."
More GRH Stories