Posted: May 5, 2023
Grand River Hospital employs over 1800 nurses who work in a variety of programs and roles from bedside to administration and beyond. As part of Nursing Week 2023, GRH is proud to share a series featuring a few of the many different nursing roles you may not know about including our Clinical Extern Coordinators.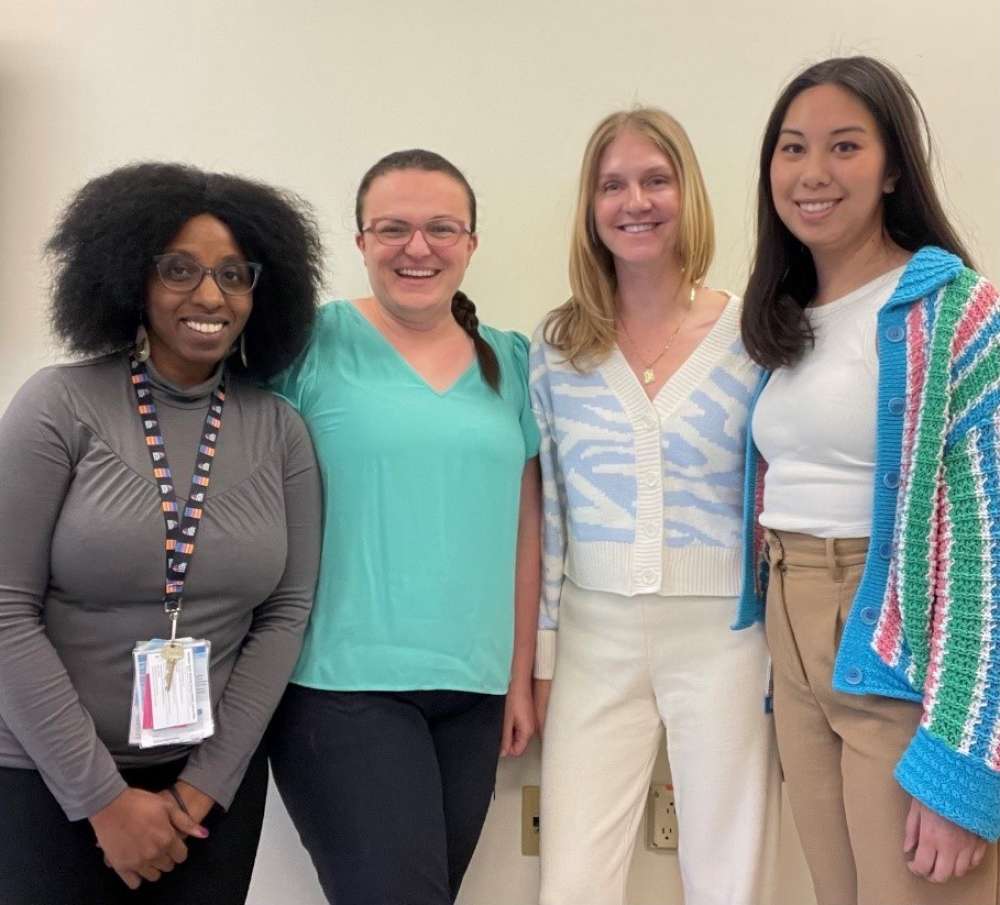 The Clinical Extern Coordinators are 4 Registered Nurses responsible for building the Enhanced Extern Program inclusive of the Clinical Extern Program (CE) and Supervised Experience Partnership Program (SPEP) at Grand River Hospital.
To date, the Enhanced Extern Program has hired 186 Clinical Externs inclusive of students enrolled in nursing, respiratory therapy, paramedicine programs, medical school, as well as SPEP. The goal of the program is to support CEs and SPEPs become "healthcare professional – ready". This is achieved by building a scope of practice that allows CEs to learn, as well as provide organizational support to over 25 units across both campuses.
It is important for the Clinical Extern Coordinators to understand each CE/SPEP's learning style and ensure CE/SPEPs receive excellent mentorship and coaching. Whether it is learning a skill at the bedside, learning how to exercise professionalism or accountability, CE/SPEPs are receiving well rounded support through the program.
Being a Clinical Extern Coordinator is very rewarding because we are able to see the personal and professional growth in every CE/SPEP. Seeing them through to the other side as a healthcare professional gives us a sense of pride and makes us feel hopeful, and confident about the future of healthcare!
More GRH Stories