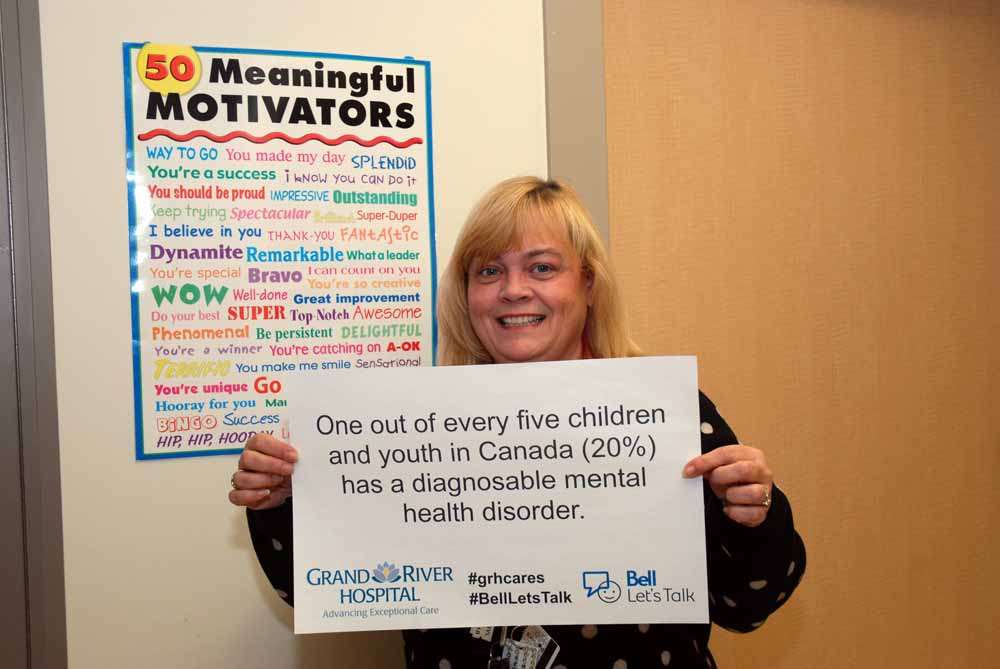 GRH offers outpatient mental health clinics for children and adolescents at its KW Campus at 835 King Street West, in the Forty Green Building at 40 Green Street and across the street at 850 King Street West.
Patients are referred to these clinics from other GRH mental health programs or from family physicians or urgent care clinics. If you would like more information or to find out how to make a referral please call: 519-749-4310.
Outpatient clinics and services that are offered include:
Psychiatric consultation clinic (PCC): A psychiatrist will provide an assessment and then provide treatment recommendations to a family physician.
Rapid response: If you are seen in the emergency department you may be referred to this service for consultation and short term treatment.
Transitional support service: Helps patients who need a more intense program for a short period of time.
Young adult program: A day program combining both therapeutic treatment and academic programming for youth 16 to 21 years of age.
GRH also offers preschool diagnostic and treatment services. These offer consultation, assessment, recommendations and treatment services for preschool age children (age 2.5-5 years) who demonstrate moderate to severe mental health related challenges. Instead of calling our main referral line, please Front Door at 519-749-2932.
Community mental health services for children and youth
To access other children and youth mental health services in the community, call Front Door at 519-749-2932, Monday – Friday from 9:00 am to 5:00 pm. or go to Front door website at: https://www.frontdoormentalhealth.com (opens in new window).