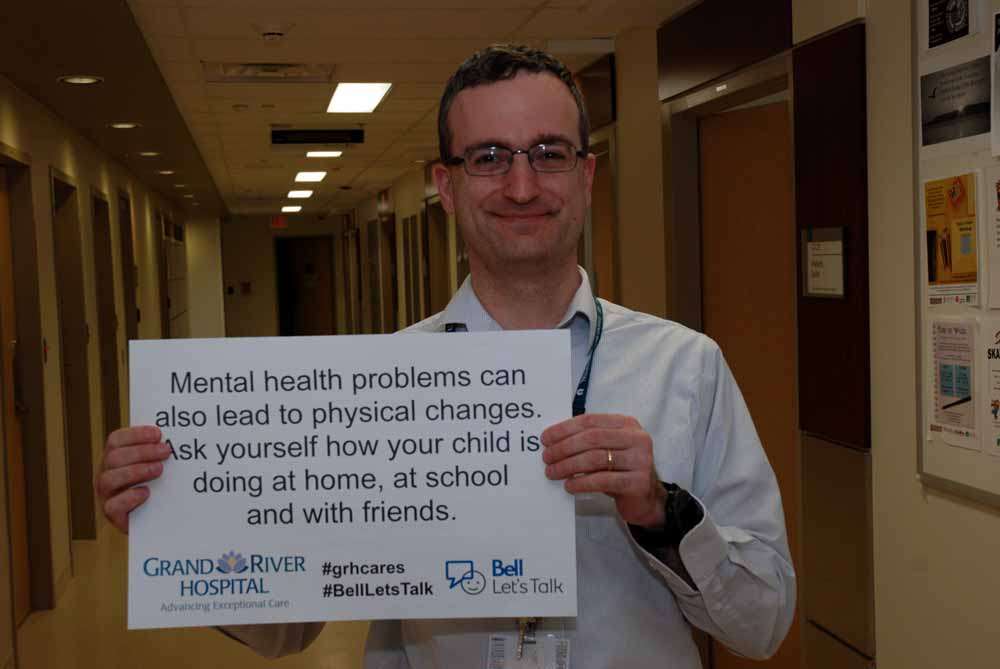 GRH offers a child and adolescent inpatient mental health unit at its KW Campus, at 835 King Street West in Kitchener.
Here's what you need to know about the unit
The inpatient mental health unit provides care for children and youth 17 years of age and under, who live in Waterloo Wellington;
Admissions are arranged through the emergency departments of Grand River Hospital and other hospital emergency departments in Waterloo Wellington;
This is a secure 13-bed short stay unit for patients who are having difficulty functioning or participating in day-to-day routines and require the safety and intensity of a hospital admission; and
There is a secured observation area for individuals who need the highest level of care in a safe environment.
This unit is on the first floor of the G wing at our KW Campus. To get to child and adolescent inpatient mental health unit, please:
Come to the KW Campus revolving main door. You will be on the third floor; and
Take the D wing elevators down to the first floor. Turn right after leaving the elevator, turn right to walk down the hall, and right again to go to G wing.
You can telephone the unit by calling the nursing station at: 519-749-4300 ext. 2144.