Specialized mental health opened in 2010 to provide care for patients needing a longer-term mental health stay. Until 2010, these patients received care in London.
GRH offers an adult inpatient mental health unit, a transitional support unit and a seniors' mental health unit at its Freeport campus, at 3570 King Street East, Kitchener. These units provide care for patients who need longer assessment and treatment in order to foster recover, maximize independence and improve quality of life.
Here's what you need to know about the units.
Adult specialized mental health:
This is a 43-bed longer stay unit for patients who require further assessment, treatment and planning to prepare for community living.
Admissions to the adult specialized mental health unit are arranged from programs within Grand River Hospital or from other hospitals in the Waterloo Wellington Dufferin area.
This unit is on the second floor Grand River Terrace (GRT2) at the Freeport campus. To get to the unit, please enter the main entrance, take the Grand River Terrace elevator or stairs to the second floor and turn right. Use the intercom to identify yourself for entry to the unit.
Transitional support unit:
This is a seven bed 'suite style' group living unit where patients can further build upon skills and coping strategies in preparation for a return to the community.
Patients are admitted to this unit from the adult specialized mental health unit
Seniors' mental health unit:
This is a 12 bed unit for seniors who have a cognitive impairment typically related to a dementia. Patients may have responsive behaviours such as aggression, wandering, physical resistance or agitation. We call this behaviour "responsive," because the person is responding to something negative, frustrating, or confusing in his or her environment.
Referrals can be submitted by any healthcare provider and are reviewed by an intake committee.
Contact us
You can telephone the units by calling:
Adult unit: 519-749-4300 ext. 7183
Transitional support unit: 519-749-4300 ext. 7478
Seniors' mental health unit: 519-749-4300 ext. 7077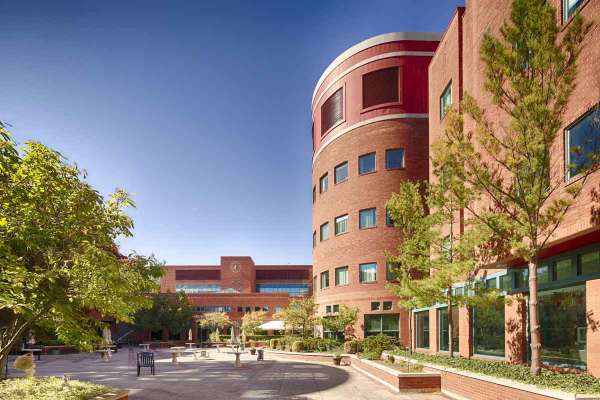 Getting here- Freeport Campus
This service is located at the Freeport Campus, 3570 King Street East in Kitchener.
Directions
Parking