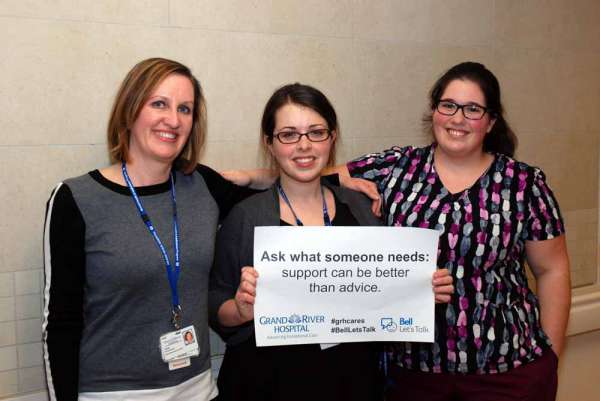 If you are experiencing a mental health and addiction emergency that requires immediate treatment call 9-1-1 or go to your nearest emergency department.
If you are experiencing an urgent mental health crisis that does not require the immediate services of the emergency department, you can contact Here24/7 at 1-844-437-3247 or TTY1-877-688-5501.
Grand River Hospital provides emergency mental health and addiction assessment 24 hours a day in the emergency department. It's at the hospital's KW Campus at 835 King Street West in Kitchener.
Here's what will happen during your emergency visit:
An emergency triage nurse will assess you and talk with you about the circumstances that brought you to the hospital;
The nurse may suggest the crisis service to help you; and
You can ask to speak to a crisis staff member or an emergency physician may make the recommendation.
Crisis service clinicians can give you a further assessment and recommendations. They can also ask an on-call psychiatrist to help you with a further assessment and admission if needed.
If you need to stay in hospital for a day or two to stabilize we may bring you to the crisis extended assessment unit (EAU).
Crisis extended assessment unit (EAU)
The crisis extended assessment unit (EAU) can give you a safe and comfortable place for further assessment and decisions about what will be most helpful to you. Your treatment team may include nursing, social work and psychiatry. We have six beds in the unit for children, teens and adults.
This unit is located on the second floor right next to and to the left of the emergency waiting room in the 2A corridor.

Family and support people may visit during visiting hours or as discussed with the treatment team. Children 17 years of age and under are not permitted to visit.
To provide a safe environment for everyone, we'll keep the following items secured:

Sharp objects;
Medications;
Glass or plastic bags;
Electronic and communication devices; and
Other Items that could be harmful
You can contact the EAU by phone at 519-749-4300 extension 6880.