Posted: November 11, 2016
Brittany Fischer has spent the entirety of her health care career in medical imaging.

But these days, she's excited about her work in a field that helps provide treatment right as medical images are being taken.
After starting out in x-ray in 2001, she moved into the interventional suite six years ago as a medical radiation technologist. That's a field that combines medical imaging with minimally-invasive surgery (see more at www.grhosp.on.ca/care/services-departments/medical-imaging/medical-imaging/interventional-procedures).
She looks forward to coming to work not only because she enjoys working with her team, but also because she knows how important it is to provide great care to our patients.
What is your scope of work that you do, and what do you enjoy the most?
I work in the interventional suite, a sub-specialty of medical imaging. It is my job to operate the fluoroscopy machine (which is a form of an x-ray machine), and to assist the radiologist in procedures.
I genuinely enjoy working with my team and providing exceptional patient care.
What is the difference between interventional radiology compared to other medical imaging methods?
Interventional radiology is an area where x-ray and ultrasound imaging guidance is used to perform minimally-invasive surgical procedures.
It isn't like other imaging areas where exams are completed to provide a diagnosis. Interventional can be used to obtain a diagnosis, but for the most part we are providing a service to improve the patient's condition, or assist in their care and recovery. This is particularly important for our cancer patients as well as those who need treatment to begin life-sustaining kidney care.
Why did you decide to get into medical imaging?
I have always wanted to work in health care. Medical imaging allows me to care for patients in a completely different way.
I know medical imaging is vital in a patient's diagnosis. I appreciate how imaging and minimally-invasive procedures results in greater comfort and faster recovery times for patients.
Has your field changed at all throughout your career?
Medical imaging is interesting because it is an ever-changing field. There is always new equipment that's being produced, and in interventional radiology, new procedures are being done all the time.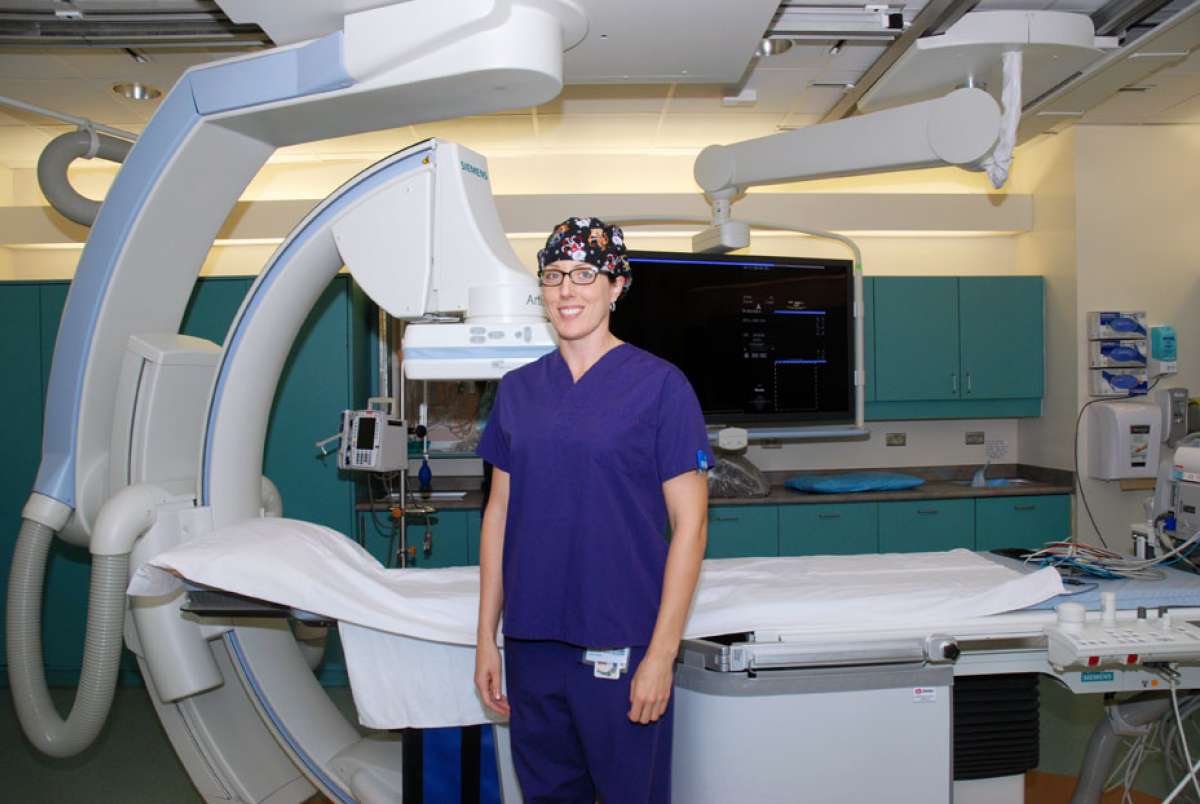 More GRH Stories