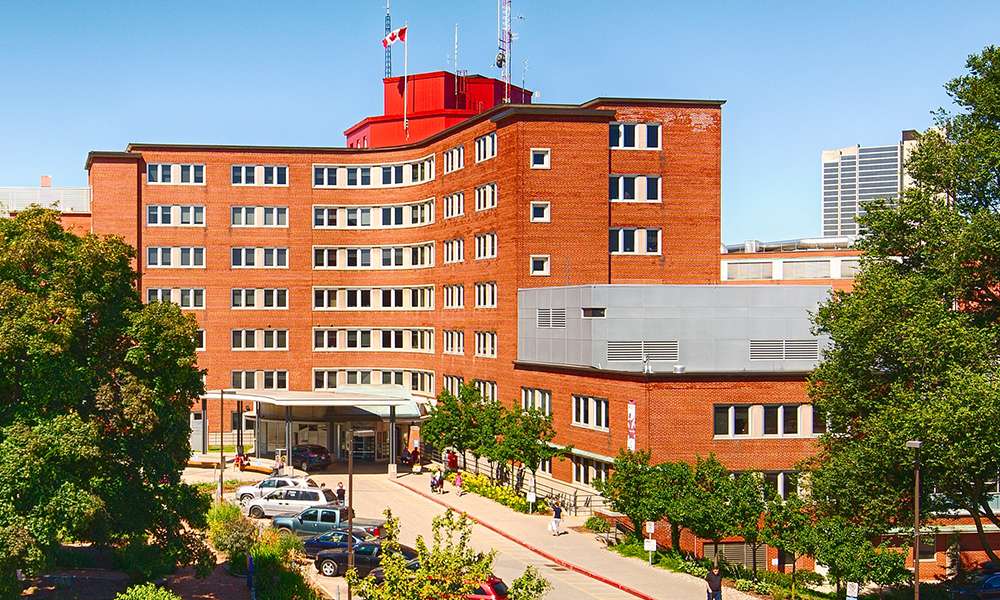 The KW Campus is located at 835 King Street West in Kitchener.
Health programs provided at the KW Campus include:

Cancer care;
Childbirth;
Children's;
Critical care;
Emergency;
Laboratory medicine
Medical imaging;
Mental health services for adults, children and youth;
Renal (kidney) care;
Pharmacy;
Stroke care in emergencies;
Surgery;
The main switchboard number for KW is 519-742-3611.
Parking
A large parking garage is on the KW Campus property. Please take a parking ticket at the entry gate, and use the payment machines on the first floor of the garage as you're leaving.
Pay and display parking is also available:
Around the main driveway loop;
At the emergency department entrance at King and Pine streets;
Near the mental health entrance at Mount Hope Street; and
By the Forty Green Building at 40 Green Street.
General parking rates at KW are $3 per half hour and $14 per day, with discounts available for longer term patients. Please visit our parking page for more information.
Taxis and transit
The KW Campus is available via the following Grand River Transit's (opens in new window) Route 7. It stops at Park and Green streets (the closest to the hospital's main entrance) as well as Park and Mount Hope streets.
GRH's KW Campus will be a stop on the ION light rail transit line.
Taxi phones are available in the main lobby of the KW Campus.