Posted: August 30, 2018
This fall, we're celebrating a milestone of amazing care through the Grand River Regional Cancer Centre (GRRCC).
GRRCC first opened its doors to patients in 2003. The facility at Grand River Hospital's KW Campus brought radiation therapy services to Waterloo Region, along with a wide range of enhanced cancer treatment services.
Thousands of patients and families have benefited from the advanced, compassionate care provided by a wide range of health professionals… supported by a wonderful group of volunteers.
Over the years, Grand River Hospital itself has seen many enhancements to its cancer screening and treatment services at the Freeport and KW campuses. These include vastly upgraded medical imaging, laboratory and surgical capabilities.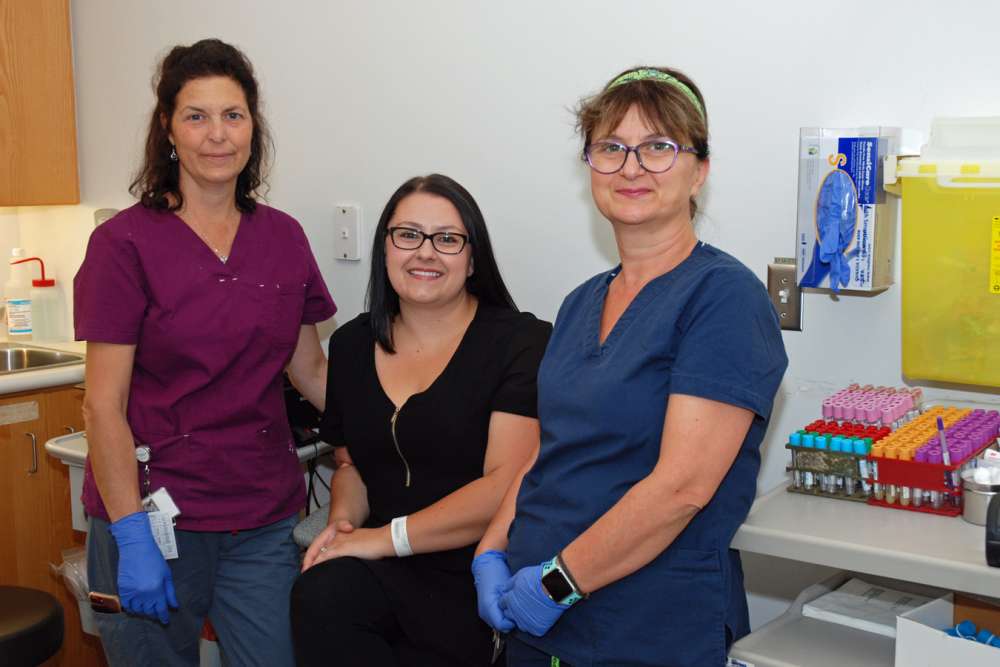 GRRCC also works closely with care providers via the Waterloo Wellington Regional Cancer Program to help provide treatments closer to home whenever possible through partner hospitals and care facilities. This network helps us provide top quality cancer care for all patients in Waterloo Region and Guelph-Wellington.
As we mark GRRCC's 15th anniversary, we thank:
The community leaders who have advocated for and supported the centre;
Governments and donors through Grand River Hospital Foundation (opens in a new tab) who have funded and continue to fund enhanced cancer care services in our region;
The care providers and volunteers who are dedicated to supporting patients; and
Patients and families who have put their trust in us.
Please visit our news page for stories over the next several months as we celebrate cancer care achievements in our region.
We also encourage you to follow our social media accounts, and look for the hashtag #grrcc15.