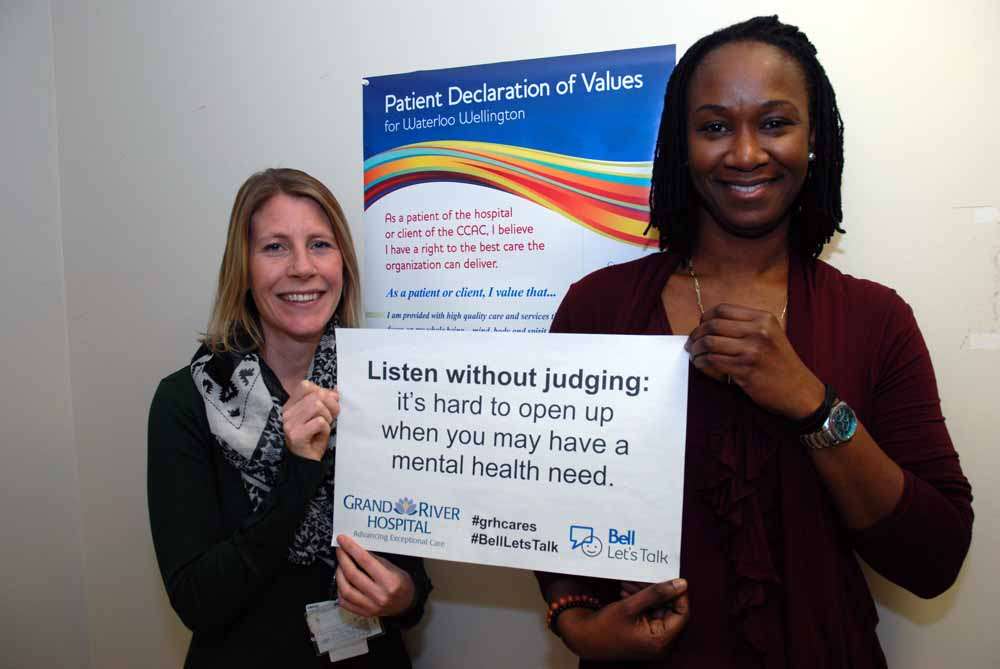 GRH's mental health and addictions program supports patients of all ages. We want to instill hope and foster recovery for people who have a mental illness as well as their families.
Most of our programs are based on specific ages and conditions. We have information on services in an emergency, help for children and youth and programs for adult patients. We offer those programs at our Freeport and KW campuses and other locations around Waterloo Region.
Grand River Hospital does not work alone in providing mental health care. We partner with community mental health agencies and providers to help patients once they have left the hospital.
We hope we can be a partner with you in improving mental health in our community.
Where to get help:
If you are experiencing a mental health and addiction emergency that requires immediate treatment call 9-1-1 or go to your nearest emergency department.
For non-urgent information about the mental health services and programs offered at Grand River Hospital, please call 519-749-4310.
To get help in the community you can call Here 24/7 any time at 1-844-437-3247 or TTY 1-877-688-5501. Here24/7 provides intake, assessment, referral, crisis support and can help you figure out what will be the most helpful.
To access children and youth mental health services call Front Door at 519-749-2932, Monday to Friday from 9:00 am to 5:00 pm.
If you need crisis support outside of business hours, call:
Families for Awareness, Change and Education (FACE) is a volunteer advisory committee that works in partnership with our program to promote patient and family centered care. If you are interested in more information, please email facecommitteegrh@gmail.com.

More about mental health at GRH