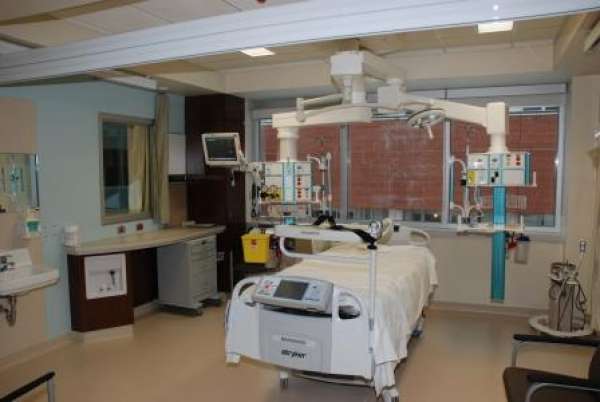 ICU A is GRH's unit for our most seriously ill patents. This unit is on the second floor of the F wing at our KW Campus, 835 King Street West in Kitchener.
To get to ICU A, please:
Come to the KW Campus revolving main door, the main entrance to the hospital. You will be on the third floor;
Walk straight ahead and then take the ABC elevators down to the second floor; and
Keep walking all the way down the hall to ICU A.
ICU A is a 20 bed unit for patients needing or likely to need advanced medical and technological support for disorders affecting the lungs, and other major organ systems. We offer physician and nursing care around the clock.
If you want to contact ICU A directly, please call 519-749-4300 extension 2631.